Lee Hong-ki cast in in his first film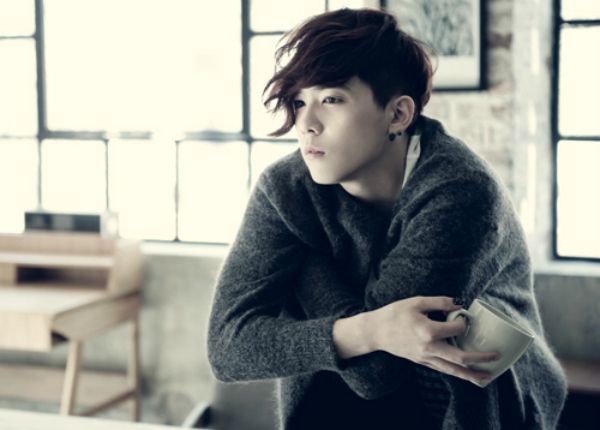 You're Beautiful's idol-rocker-sometimes-actor Lee Hong-ki has landed his first big screen role in the new film Our Heaven, a coming-of-age story where he'll be playing pretty much the dark version of himself — a young actor/idol turned top star who crashes and burns. Lee Hong-ki was a child actor before becoming the lead singer of idol band FT Island, so a story about a problem child star seems something he can do believably well.
The film is being produced by Hong Film, Soo Film, and KJ-net, and will be directed by PD Nam Taek-soo, of the currently airing drama Welcome to Healing Town, on cable network TV Chosun. It's about a young top star who wreaks havoc on his own career, to the point that he's about to lose everything. As a last-ditch effort his agency forces him to volunteer at a hospice center, in an attempt to save his image from the gutter.
Though he's dragged there unwillingly, he eventually befriends the patients, and through the experience he finally begins to learn about life, music, and what not to take for granted. Aw, I'm already verklempt at the sweetness and life-affirming turnaround to come.
The character is one who's loved by the public but has no sense of the real world, and he will encounter others' hardships as well as their amazing strength and resolve, even in the face of death. The film is described as a human drama with comedy and heart, and I just love the idea that he'll meet all these sick people, but in the end they'll be the ones to treat him for his growing pains.
Our Heaven will begin shooting in September for a 2013 release.
Via Osen
RELATED POSTS
Tags: Lee Hong-ki