Lee Jung-jae and Kim Hye-soo, costars again?
Well when you've got a good thing going I guess no one wants to see it end. Recent box office hit The Thieves costars Kim Hye-soo and Lee Jung-jae look like they're headed for film number two as a combo pack, this time in the Joseon-era historical epic The Face Reader.
The film stars Song Kang-ho as a Joseon-era physiognomist/phrenologist, a reader of faces to tell people's fortunes and characteristics. Is there a historical seer/mystic/pseudoscience trend going on lately, or is it just me? Lee Jung-jae has been offered the role of Prince Suyang, aka second son of King Sejong the Great, and central figure in a ruthless coup d'état to become King Sejo of Joseon. His greatest rival, General Kim Jongseo, has yet to be cast. But the film will focus on their epic battle as Suyang takes over the government by force.
But the central figure in this retelling is the face reader, who will guide the fortunes of future kings. Kim Hye-soo has been offered the role of a gisaeng, which would normally be below her pay grade, but this seems to be the kind of tale that will focus on the pivotal nobodies that the history books would have left out. Song Kang-ho signed on early, as he has worked with writer/director Han Jae-rim, of Elegant World (aka The Show Must Go On), The Purpose of Love, and Natural City before.
Lee Jung-jae and Kim Hye-soo have yet to sign contracts, but reports are favorable. And one of my favorites, scene-stealer Jo Jung-seok (The King 2 Hearts, Introduction to Architecture) has signed on to play Song Kang-ho's brother-in-law in the film. I hope he's at least an apprentice, junior face reader extraordinaire, because it would be great to watch him play off of someone with as much presence as Song Kang-ho.
The Face Reader plans to begin shooting by the end of August for a release next year.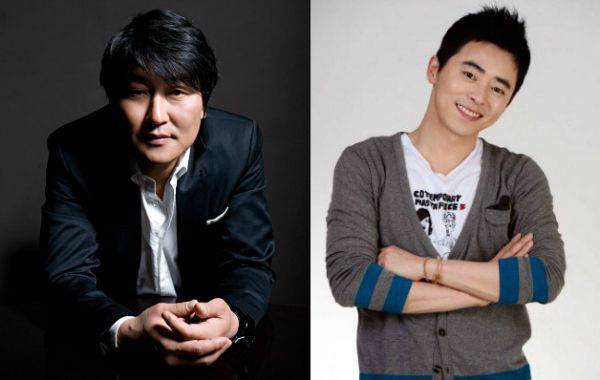 Via Star News
RELATED POSTS
Tags: Jo Jung-seok, Kim Hye-soo, Lee Jung-jae, Song Kang-ho