Meet the otherworldly beings of Arang and the Magistrate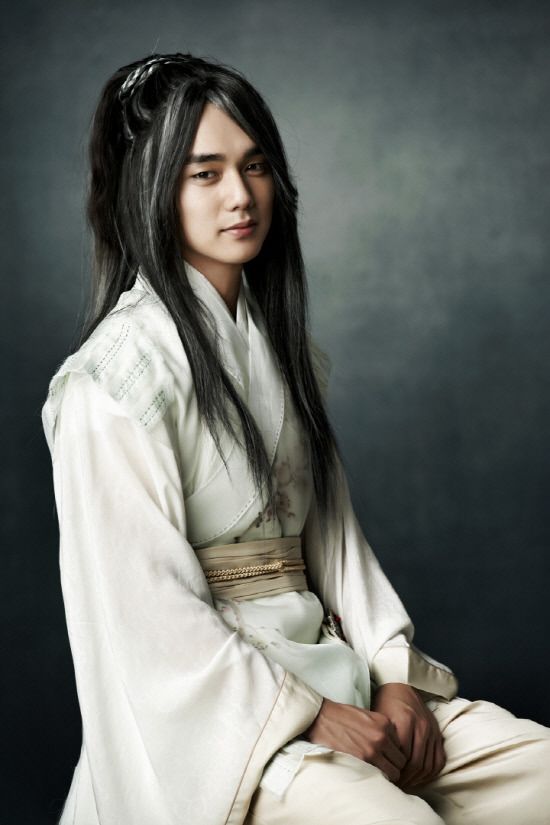 What a pretty heavenly king Yoo Seung-ho makes — as if we doubted he would, especially with his lustrous Barbie hair in Warrior Baek Dong-soo. But he ups things one step with his latest role (it's an extended guest spot) in Arang and the Magistrate, where he plays the Great Jade Emperor.
The promos and teaser have made clear that this drama has got a strong quirky vibe, so it's no surprise that this god-figure is a bit left of center: His character has a playboyish image, though he can turn on the dignified charisma in a heartbeat. For instance, Yoo explained that the Jade Emperor's age is roughly equivalent to the King of the Underworld (played by Warrior Baek Dong-soo co-star Park Joon-kyu, pictured below), but as the ruler of the heavens who watches over new life and thinks positively, he looks much younger. Whereas Hades' purview is death and bad deeds, which has taken a toll on his outward appearance.
Ha. For some reason that explanation tickles me. Also, does that mean we're gonna get lots of scenes of 19-year-old Yoo Seung-ho treating 48-year-old Park Joon-kyu like a dong-gap buddy? Or better yet, talking down to him with banmal and a cheeky attitude?
Asked how he feels about the role, Yoo said, "At first, I found it difficult to create the character of the Jade Emperor, whether handling the dialogue or the character's costume and hairstyle. We don't know anything about the Jade Emperor, and the common image that comes to mind when we speak of him is an old grandfather with white hair. But in this drama I have to show his pure, simple side, which was difficult. But the staff helped me a lot, and both they and I are satisfied with the results."
Then there's his counterpart, the lord of the underworld, who is rumored to even be the Jade Emperor's fraternal twin. HA. That would be great — and can Jade be the hyung?
The Underlord, aka Park Joon-kyu, said of the drama, "There are a lot of scenes that are entertaining just to think about, so I think you can look forward to good things."
Then there's the character caught between the two lords/planes of existence, Mu-young, played by Han Jung-soo. There are some humans who for whatever reason aren't able to traverse to the afterlife after their deaths, left to wander the earth. Mu-young is a type of spirit who travels between the human world and the spirit one tasked with the role of ghost-catcher. Essentially he's Hades' henchman, akin to a Reaper, which explains the ominous all-black costume and the eyes like death.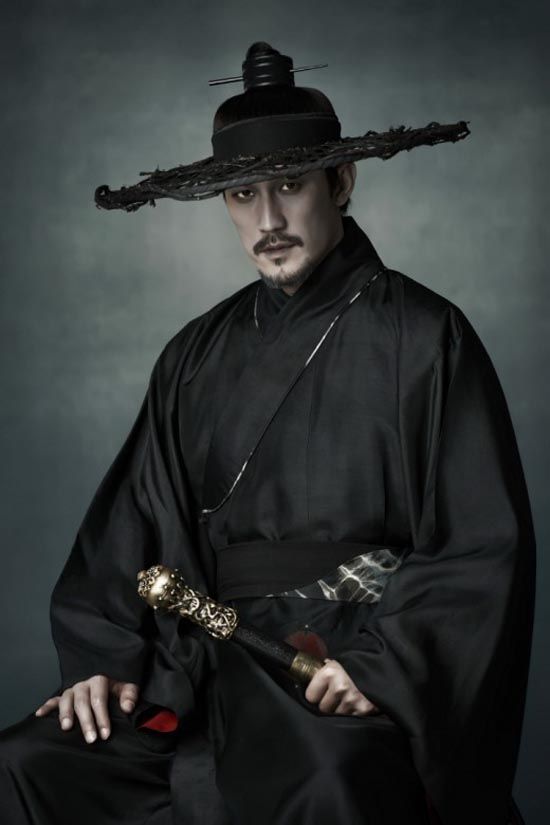 One of said ghosts is our heroine Arang (Shin Mina), and he's the reaper in charge of ushering her on to the hereafter… until she breaks free while pretending to be caught, making him responsible for chasing her down. Hee. Not only a feisty loud-mouthed ghost, but a successful runaway from Death incarnate? I'm liking it more and more.
Han Jung-soo explained his role and the name; the "young" part of Mu-young is represented by the hanja character for shadow: "Mu-young can become Arang's shadow, and he can also become the shadow to the Jade Emperor and the King of the Underworld. Officially, he's the King of the Underworld's shadow, but it seems like the Jade Emperor would like for him to become his shadow…"
There's a mysterious aspect to the role, as Han explains: "He appears to be an extremely strong person, but you could also see him as a sad character. I can't tell you the plot, but he's a fellow who holds sadness close."
Arang and the Magistrate premieres on August 15.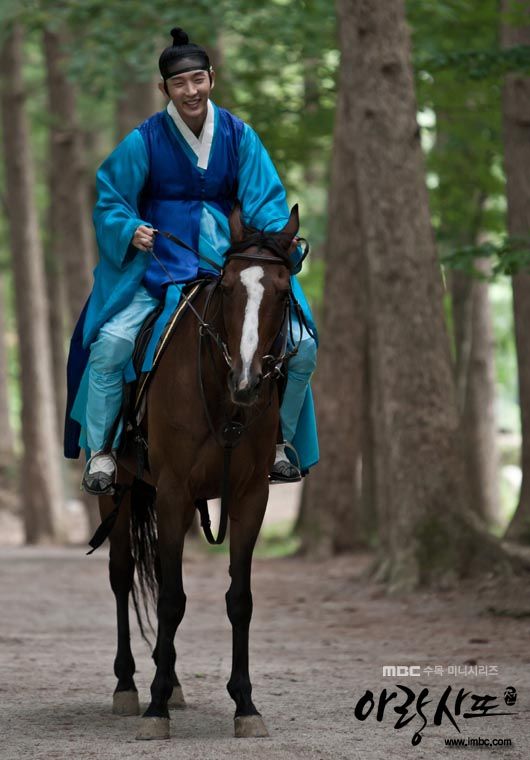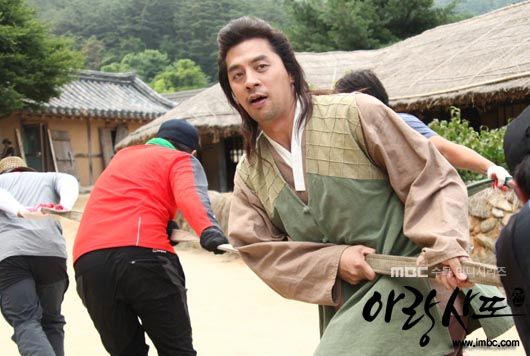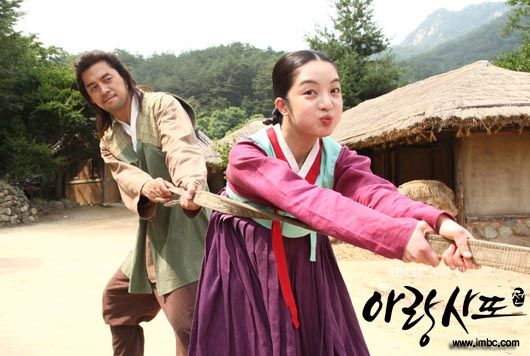 RELATED POSTS
Tags: Arang and the Magistrate, Han Jung-soo, Hwang Bora, Kwon Oh-joong, Lee Jun-ki, Yoo Seung-ho