New ratings battle: The Chaser becomes the chased
The Chaser has made an impressive leap this week, breaking 20% ratings with its latest episode (Tuesday's Episode 14). By all accounts the dark drama deserves the high numbers, but I'm pleasantly surprised that it got them because I thought it would be in mania drama territory. Yay for them.
The taut thriller about a grieving father out for revenge against corrupt officials has been amassing heaps and heaps of praise ever since its premiere, but ratings-wise it seemed likely to be the dark horse show. It had low- to mid-teen numbers, staying in solid second place next to the long-running MBC Light and Shadow. However, when that drama finally ended its 64-episode run, The Chaser shot to the top; Monday's episode jumped to 17.9%, and today's recorded a 20.7%.
I'm super happy for the drama, which has been near the top of my must-watch-soon list; it's been raved about in the media and now has scored with mainstream viewers. A double victory. (Even if I always read the title as "Chaser: The Chaser," which cracks me up; the Korean title is "추적자 The Chaser," and when you translate that you literally get Chaser the Chaser. Heh.)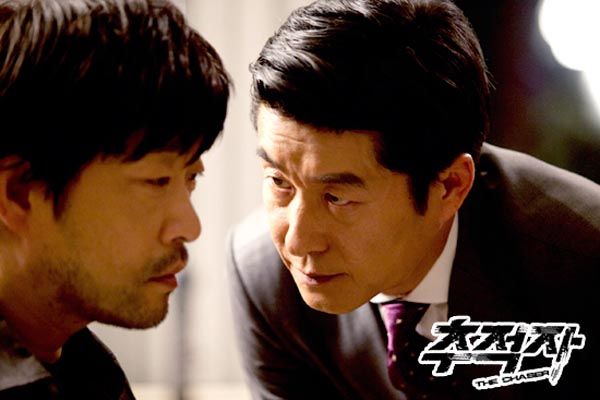 I've only seen the first episode so I can't speak much to the plot beyond the premise, but it looks like it has the goods: a tightly written plot, solid direction, and fantastic lead actors in Sohn Hyun-joo (the vengeful dad, who's amazing in anything he does — I'm thrilled he's able to headline a super-successful show despite not being an idol, a pretty boy, or even a traditional leading man) and Kim Sang-joong (who makes being bad look hot; he's a total ajusshi crush).
Thanks to The Chaser's strong performance, it has scored an extension, which was rumored for a while and is now finalized. I think it's a good thing it's only a one-episode extension for the drama proper; the second hour will be a special broadcast with the usual behind-the-scenes clips and cast interviews. When you extend a tightly written thriller, you really run the risk of messing with its pacing so the less alteration, the better. Now it'll end with 17 episodes, followed by the special on July 24.
As for the other Monday-Tuesday dramas:
Medical drama Golden Time premiered this week on MBC, starring Lee Seon-kyun and Hwang Jung-eum, its first episode bringing in a 8.7% rating. I thought that was a safe number for a premiere despite being on the low side of things, but the second episode dropped to 7.8%.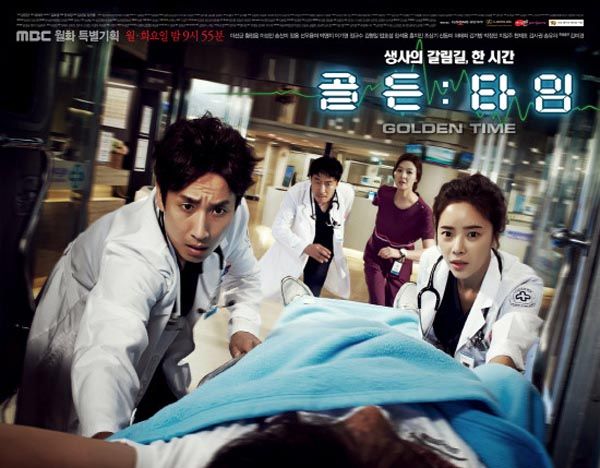 From what I read, Golden Time has been met with generally favorable response, although I'm not sure it's doing anything new. It may just be doing something familiar, but well. It doesn't strike me as the type of drama to surge to the top of the pack — not while The Chaser's on top, at least. Perhaps in three weeks it'll tick upward with both The Chaser and Big done, although then it has to contend with the rom-com Haeundae Lovers and the blockbuster fusion drama Faith.
I'm going to guess that Golden Time stays where it is, ratings-wise, and picks up a smallish but steady viewership. However, I could see it inching upward if Big remains in its sorta-muddling state of not-quite-enough-drama.
Don't get me wrong; I'm totally enjoying Big for what it is, and it's both gorgeously filmed and a fantastic showcase for Gong Yoo, who is so endearing in all of his character(s)' guises. But I can see why viewers may be frustrated, too, because it's just not all there. It has/had all the potential to be there, but it's like a dish that's almost done cooking that you take off the heat too soon — you can see where it was going, but it was served before it was done.
So while it's too bad that the Hong sisters have their first drama that hasn't been a buzzy, youth-magnet hit, I can see why its ratings are stalled just around the double-digit mark. Monday's episode recorded a 9.2%, and Tuesday's an 8.9%. It'll probably stay in a distant second place.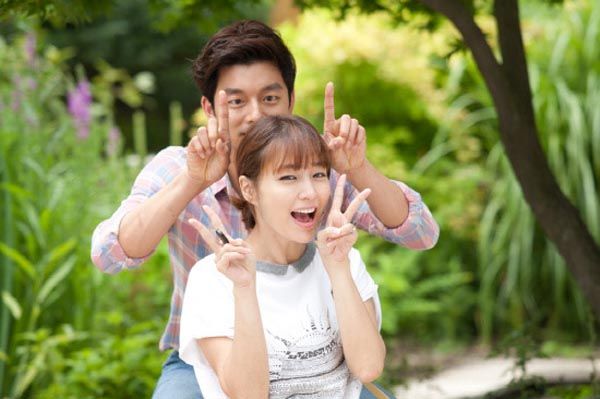 Via My Daily, Star News, Herald M
RELATED POSTS
Tags: Big, drama ratings, The Chaser