On the set of Arang and the Magistrate
Could there be a cuter ghost in all of dramaland? I don't know if Shin Mina's spectre can top her gumiho, but I sort of love that she's got the market cornered on spunky supernatural creatures who are misunderstood. The myths and legends got it wrong, don'tcha know? I can't wait for this show to start, if even to just find out what part of its fantasy-melo-comedy-sageuk DNA is its most dominant. I hope they don't skimp on the fantasy part of that equation. I want my ghosts to be ghosty!
In a recent interview on the set of Arang and the Magistrate, Shin Mina was asked about her mysterious tattoo, which you may have noticed in some of the promo stills. It's a complex pattern tattooed on her neck, and when asked about its meaning she said, "It's a secret. I can't tell you about Arang's tattoo. But it has to do with her memory loss." Oooh. Intriguing.
Her character was wrongfully killed, but apparently in the afterlife, she has no memory of how she got so dead. It's a nice mystery for her and for us, since uncovering the truth about her circumstance (ghostdom and all) and eventually her murder will be the focal point of the story. To that end the hero, our magistrate Lee Jun-ki, will lead the charge. He said of working with Shin Mina, "Just spending every day stuck together makes me happy." Aw. How cute are you?
And below is some fan art using the promo stills and character descriptions for Arang the plucky, cynical ghost and Eun-ho the cold-on-the-outside-warm-on-the-inside new magistrate in town.
The 20-episode Arang and the Magistrate premieres Wednesday July 25 on MBC, following I Do, I Do.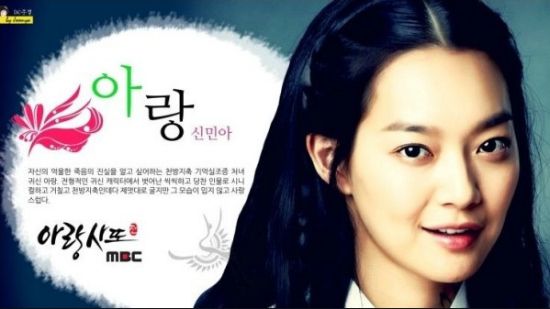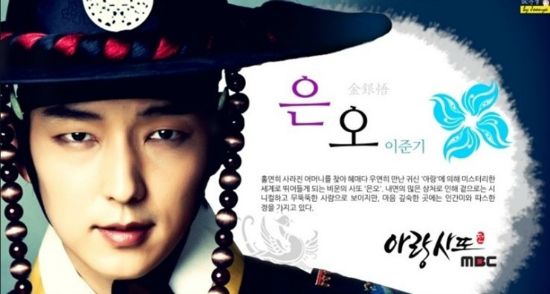 RELATED POSTS