Stills for action drama City Conquest
Principal photography is well underway for noir action manhwa adaptation City Conquest, though interestingly, the drama has yet to find a slot on the broadcast schedule, or a network to call home. The drama from Media Baek and PD Yang Yoon-ho of IRIS has begun shooting, in hopes of finding a home to air sometime this year. It'd be a scary thing to blow your budget on an action blockbuster without a guaranteed slot, but it seems they're banking on the combined star power of leading man Kim Hyun-joong (Playful Kiss) and PD Yang.
Meanwhile the production has been shooting on location overseas, and remained pretty tight-lipped about the story. So far we know that Kim Hyun-joong is taking on numerous action sequences for the role of revenge-driven PI Baek Miru, in a pretty City Hunter-esque setup. Though in this story, the bad daddy is more of an outright baddie from the get-go. (To the hero, I mean–I'm pretty sure we all knew City Hunter's Daddy was evil.) Kim Seung-woo has been cast to play the father who betrays the hero, and sets him on the path to vengeance.
Jung Yumi (Rooftop Prince) plays the heroine, Lee Dan-bi, a jewelry designer. Which… seems to have nothing to do with anything, based on the plot. Couldn't she be a cop or a mobster or a code-cracker or even a jewelry thief? For her character's sake, can we make her a designer for contraband knockoffs or a jewelry designer by day, diamond smuggler by night — something with a darker twist, to keep her interesting?
I hope for the production's sake that it manages to secure a timeslot before having all its episodes in the can. In the live-shoot system, that's a dramaland purgatory no one wants to go to. The action-packed City Conquest hopes to air sometime this year, TBD.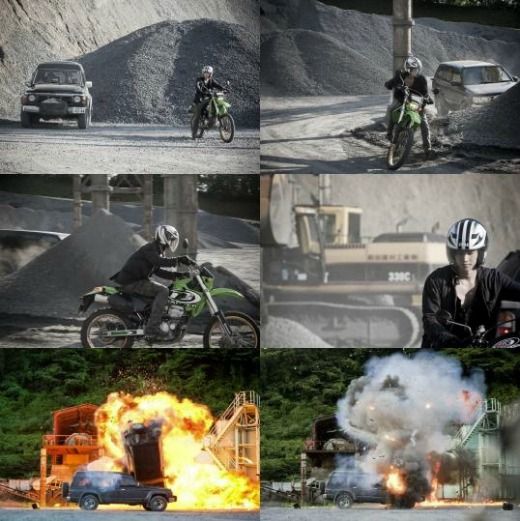 Via Osen
RELATED POSTS
Tags: Jung Yumi (2), Kim Hyun-joong