Vogue rounds up a dirty dozen

Yoo Seung-ho
Yes please. A dozen beautiful men corralled together for easy ogling? The multi-actor photo shoot seems to be all the rage lately, and well, if it's a numbers game, you can't go wrong with an even dozen. Next month's Vogue features some of the big and small screen's prettiest leading men spanning multiple generations, dressed to impress and having some fun.
It's hard to pick a favorite, since they range from light and cheeky to dark and dramatic, but Yoo Seung-ho is certainly workin' it, and Kim Kang-woo looks insanely hot. You can never be led astray by a Jung Woo-sung in a tux, of course. It's like a classic car–he'll just never go out of style. I really like the dramatic guylinered-up Joo Jin-mo as the snake charmer, looking super vampy, and flower-boy Ahn Sung-ki. But I think Ryu Seung-ryong's modern Hamlet takes the cake. Why is that man so awesome?
There's a lot to be said for starting your weekend right. Enjoy.

Jung Woo-sung

Lee Beom-soo

Ahn Sung-ki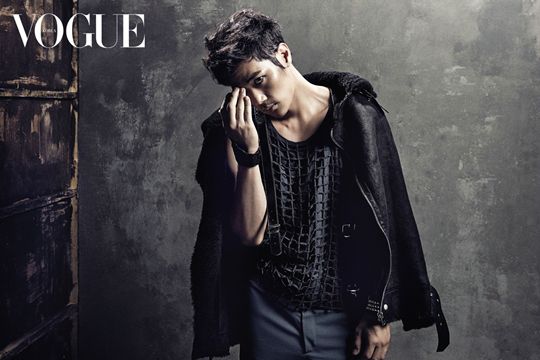 Kim Kang-woo

Oh Dal-soo

Ryu Seung-ryong

Baek Yoon-shik

Yoo Ji-tae

Yoo Joon-sang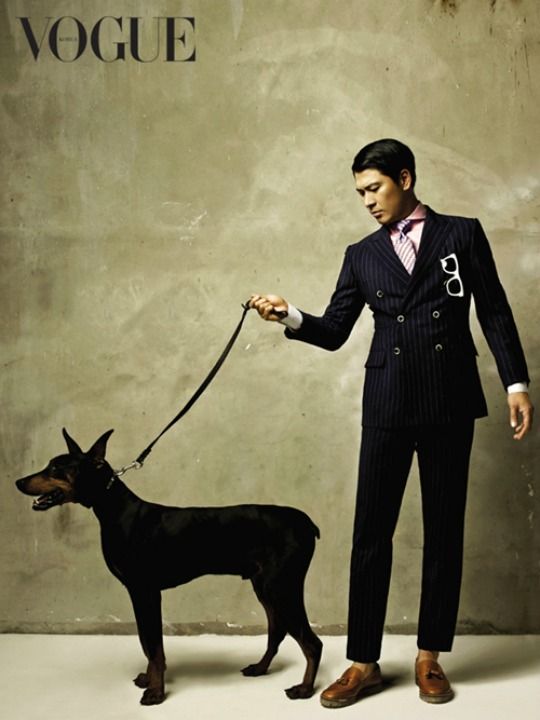 Kim Sang-kyung

Joo Jin-mo
Via TV Report
RELATED POSTS
Tags: Ahn Sung-ki, Baek Yoon-shik, Joo Jin-mo, Jung Woo-sung, Kim Kang-woo, Kim Sang-kyung, Lee Beom-soo, Oh Dal-soo, photo shoots, Ryu Seung-ryong, Yoo Ji-tae, Yoo Joon-sang, Yoo Seung-ho