Gaksital: Episode 19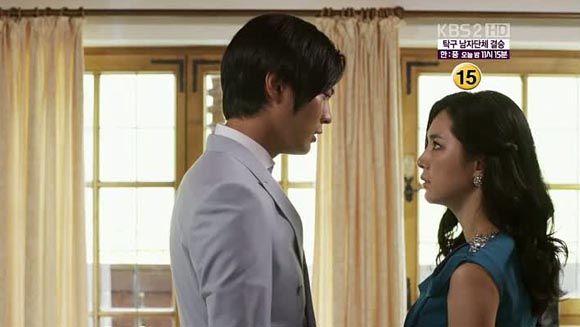 Finally, we revisit the whole Kang-to / Rie arc, which I've been missing. Not just because the actors spark off each other (although their tension is crackling), but because Rie is such an interesting case of mixed-up identities and loyalties, and provides such a fascinating counterpart to both Kang-to and Shunji.
Episode 18 brought another ratings high at 18.3%. The Olympics break seems to hurt Ghost a bit, which returned from a week of pre-emptions with a 12.9%.
SONG OF THE DAY
nine9 – "끝의 시작" (Beginning of the end) [ Download ]
Audio clip: Adobe Flash Player (version 9 or above) is required to play this audio clip. Download the latest version here. You also need to have JavaScript enabled in your browser.

EPISODE 19 RECAP
Damsari's execution is crashed by Notsital, who blows himself to smithereens with the stolen police explosives. Bodies are strewn across the yard, and a bloodied Shunji staggers over to the suicide bomber. He removes the charred mask to reveal, as we suspected, the face of Damsari's comrade.
But it's not a face that rings a bell with Shunji, and he furrows his brow. Revealing this identity hasn't cleared anything up for him. And then…
"It's Gaksital!"
Another white-clad hero stands on top of the roof, and the people perk up in renewed hope.
Gaksital leaps from the building with sword drawn. As he lands, his blade cuts right through the middle of the imperial Japanese flag, just as Kang-to did at the independence anniversary. Rrrrrip! Ha, is this going to be the signature move for the real Gaksital?
He flings daggers into soldiers and knocks them down in hand-to-hand combat. Shunji levels his gun at him and Gaksital—yup, this one's Kang-to—reaches for his dagger holster (ha, smart) and then flies across the stage in a series of acrobatic maneuvers, dodging bullets.
Shunji keeps firing away, but Kang-to whirls through the air, evading skillfully. He even grabs one of the poles from the stage and starts beating the officers with a flag reading punishment. How great is that?
Comrade-wife joins the fray, firing away, and frees Damsari from his ropes. A getaway car pulls up, driven by Baek Gun. Oh phew, so there was a plan beyond Blow Stuff Up And Hope It Works.
Shunji poises to shoot, but gets whacked in the head with the punishment stick (heh). The fugitives climb into the back of the truck and Gaksital joins them. Shunji recovers and manages to fire a bullet into the arm of comrade-wife, who falls out of the truck and is apprehended. Oh no!
Damsari reaches out for her but it's too late, and their truck continues their getaway. The people cheer them on while Shunji screams, "Gaksitaaaaaaal!" Ah, there it is.
The hospital overflows with injured officers. Chief Kimura looks shocked at the damage, but he faces Shunji in anger, not concern. Today was a rather spectacular failure, after Shunji had vowed to Chairman Ueno that nothing would compromise execution day.
To make things worse, Kono joins them and chides Shunji for being shameless enough to get treated at the government hospital after this debacle. Not only has he let Gaksital and Damsari get away, he's given the Joseon people added momentum to fuel their hopes when he was supposed to do the very opposite.
Kono warns that he'll have to pay the price and states that he's giving the Gaksital case to Kang-to. Shunji argues that Kang-to's been MIA and pleads to be assigned to comrade-wife's interrogation. Kono relents—but he'd better find out something useful.
The power pendulum has swung back to Kono's side, who chuckles in a way that chafes Kimura's pride. Just one more reason spurring Kishokai to get the upper hand again and oust him.
The getaway truck stops near the cave in the woods and Damsari gives Kang-to a big, satisfying hug of gratitude. Aw. I could watch that over and over again. So I will.
He thanks both Kang-to and Baek Gun, and mourns the loss of one comrade and the capture of the other. Kang-to tells him that Damsari must escape safely so those sacrifices aren't in vain, and promises to help comrade-wife escape.
Mok Dan, still under house arrest, is told of Gaksital's rescue and prays in gratitude to everyone who helped. She's itching to go out and do something, but forces herself to stay at home. Looks like the damsel has learned that her distress tends to cause problems for everyone else; she reminds herself to hold back.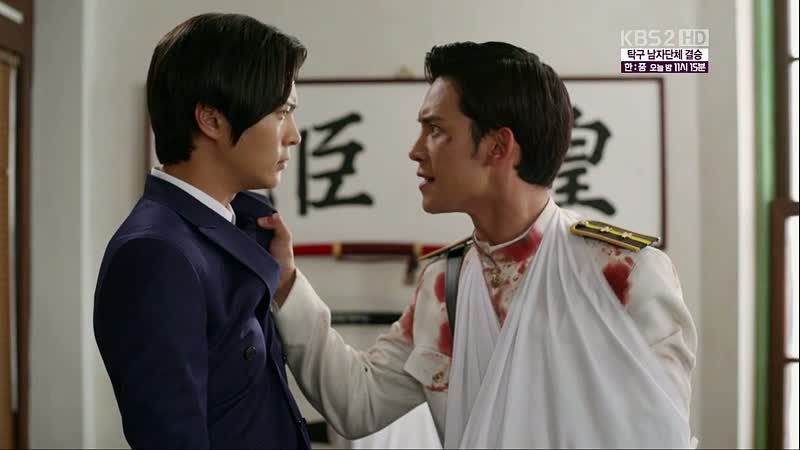 Kang-to finally shows up at the station and prepares himself for the inevitable reaction to his absence. He reports to Shunji's office with an apology, which Shunji naturally finds inadequate. Kang-to asks, like a friend asking for a favor, "Can't you just let this time slide?"
He says he had to get away to clear his head, and now he's gotten over Mok Dan completely. That just makes Shunji madder, and he punches him scoffing, "You've given her up? You just said you love her, and now you're over her?"
It's an interesting tactic and probably wiser than trying to think of justifiable excuses. Kang-to's hanging his head and explaining that he's disappointed in his own behavior, but he's not defending it. And Shunji's reaction is so in line with his own attitude—I can't let go, evarrrrrrr—that it all makes sense.
Shunji growls that he'll accept that this time, but Kang-to is warned from ever speaking Mok Dan's name again. He heads off and Kang-to follows, asking to be put to work. This elicits a fabulously irritated eyeroll from Shunji, who has had it up to HERE with Kang-to.
The comrade is tortured, though she yields little. She gives her name as her independence moniker Jeokpa, meaning "one who destroys every last enemy," but she's resolutely mum about Gaksital's identity. Shunji demands to know why she would risk her life for him: "Does that bring a dead Joseon back to life? Do you think your pathetic efforts will ruin the empire?!"
She bites back that their country may be in ruins, but the spirit is alive: "As long as the will to reclaim our country exists, the Republic of Korea undeniably lives."
Shunji calls her, Damsari, and Gaksital nothing but terrorists. Fuming, he grabs a hot iron and burns her with it, shocking even his men. Goddamn, Shunji. As she bites back screams of agony, he demands, "Who is he?!"
Kang-to hears the screams with difficulty, unable to do a thing. He asks to take over the interrogation from Shunji, promising to find out something. Shunji gives him the go-ahead, but his narrowed eyes do nothing to appease my worries.
Kang-to orders Ishida out. Comrade Jeokpa looks up at Kang-to—seemingly in recognition?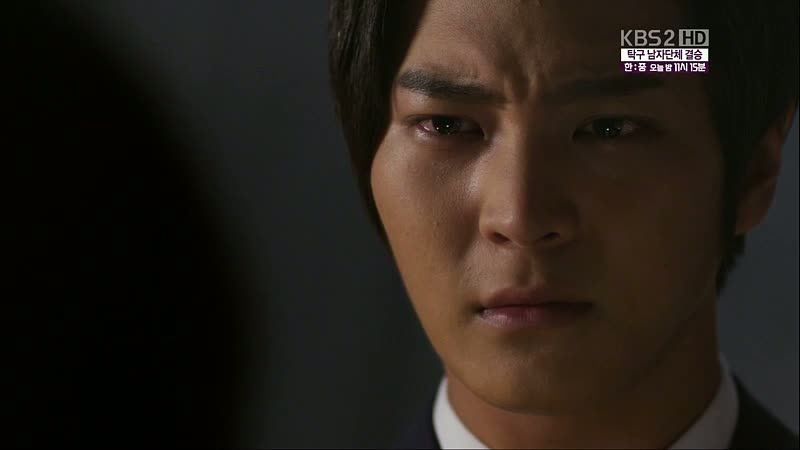 Ah, and now we finally get to hear the end of the conversation where Mok Dan had told the comrades of Kang-to's identity as Gaksital. Now Jeokpa asks after Damsari, and Kang-to assures her that he's safe. He vows to help her escape and asks her to pretend to cooperate with the police.
She shakes her head no. The day she turned away when Damsari was being beaten by their enemies, she'd forfeited her life. Yes, but if you got caught with him, who would save him? Sigh, noble people. Sometimes it's okay to be pragmatic.
Shunji re-enters, brimming with suspicion, and asks why Ishida was kicked out. Kang-to answers that a captive wouldn't wish to confess in front of the one who tortured her: "Don't you understand how it feels to not want to be subject to humiliation?"
That makes sense, but it doesn't stop Shunji from making one more demand to reveal Gaksital or face death. She says, "One day you'll meet Gaksital too. Then this Jeokpa [enemy destroyer], who leaves this world unable to destroy every last enemy, to my eternal regret… This Jeokpa…"
Her eyes turn to Kang-to standing behind Shunji, softening as she continues: "…was truly grateful, if only Gaksital could live… And on that day I so hoped for, the day of this country's liberation… why don't you tell him I said so."
Oof. Tears. It's an awesome setdown of Shunji, but also a lovely way to thank Kang-to as himself, who has often been thanked as Gaksital and cursed as Kang-to. It's also a ballsy farewell speech, which makes me fear for her fate.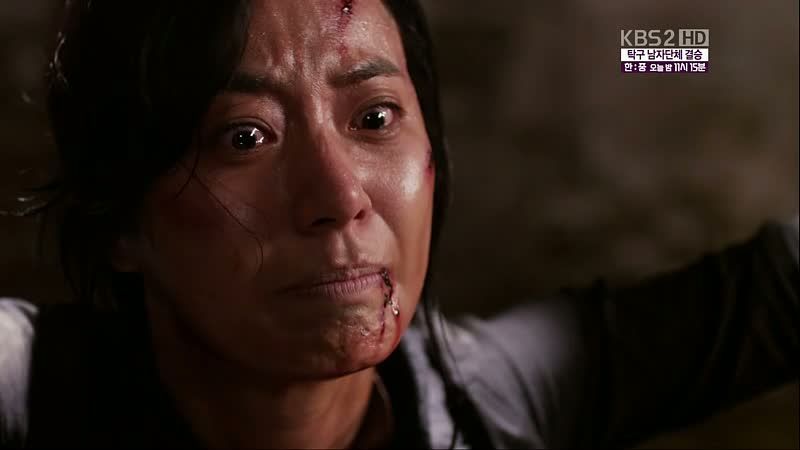 Shunji threatens to make her cry out in hurrah for the emperor. She fires back, "You will never know Gaksital's identity. Because even if I have to die, I will watch with wide-open eyes and protect Gaksital."
And then she starts to convulse. Kang-to watches in horror as blood drips from her mouth—she has literally bitten her tongue, taking her own life rather than waiting for the enemy to do it for her.
The officers are stunned speechless, Kang-to most of all. He remains in the interrogation room and releases Jeokpa's body from her shackles, closing her eyes. He breaks down in tears.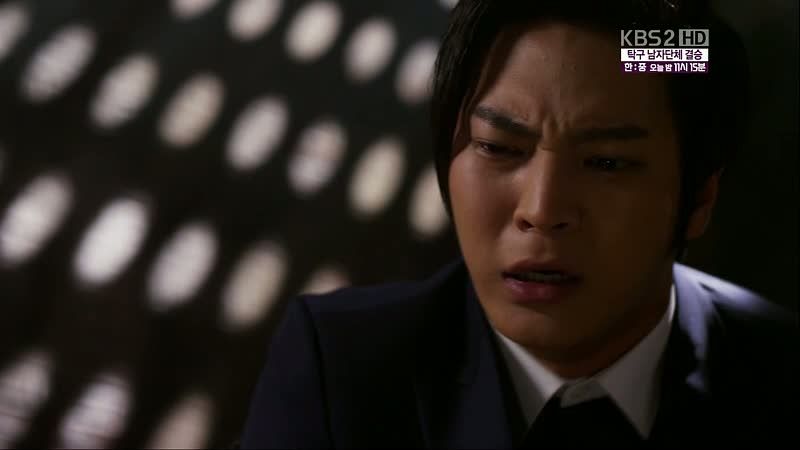 The other officers call Jeokpa crazy for choosing death, saying she'd protect Gaksital. But when you put it that way… Shunji stops in his tracks. Uh-oh.
He remembers Jeokpa's last words, which they'd taken metaphorically… but can also be taken literally—biting one's tongue to keep the truth from Shunji. Then Shunji sways on his feet and passes out.
Sun-hwa comes home in tears, telling Mok Dan of Shunji shooting Dong-nyun and killing her. Mok Dan wants to hurry to the circus but is forbidden from going. Nothin' doin' without Shunji's permission.
Shunji is rushed to the hospital. Kang-to reports the news of Jeokpa's death to Kono, who is so furious he orders Shunji arrested the minute he regains consciousness.
When Mok Dan arrives at the hospital (with an officer escort), she finds Kang-to already at his bedside. They send each other longing looks but know better than to speak in Shunji's presence, however unconscious he is, and talk in a mental exchange—Are you okay? Don't worry, your father's safe.
Then Kang-to takes her hand in his. Are you crazy? Secret identity first, hormones second!
Thankfully they drop hands as Shunji stirs. Kang-to excuses himself to give him a moment with Mok Dan.
Shunji thanks her, thinking she's here to see him. But no, she's here to make a request—she wants to visit the dead Dong-nyun at the circus. Shunji grants the approval, and she immediately turns to leave. Kang-to enters as Mok Dan leaves, and they don't spare each other so much as a glance.
Kang-to tells Shunji of the order to arrest him, but says there's no need to bring him in if he'll just answer the big question Kono wants to know: Who's backing Shunji?
Kang-to guesses that the answer lies in the kendo uniform, embroidered with that "ki." That's what's standing behind him, isn't it?
Shunji just says, "Tell Kono he doesn't need to know." Kang-to reminds him of his orders to arrest Shunji, and cuffs him. Shunji warns him to take a good look—see how his supposed backers react to this.
I dunno, he might not be so confident if he saw how they really did react: the Kishokai superiors hear of his arrest with basically a Duh, we figured.
Rie tells her father that Kono is a thorn in Governor Wada's side; the latter is worried that Kono will report upward to the prime minister, and that wouldn't look good for him. Chairman Ueno orders one of his assassins to step in, and tells Kimura to report for duty tomorrow—as police director. Hm, are we talkin' assassination attempt here?
Kono leaves the station that night griping to Kang-to about how "they" seem to think they're untouchable because of their connections. Well, he'll make sure to put them in their place, and tells Kang-to he'll make him the new chief of police while he's at it.
They part ways and Kono arrives at his car… and finds his driver's throat slit. Out steps the Kishokai assassin, who cuts down Kono with cold efficiency. Kang-to hears Kono's shout and arrives too late to save him, but does recognize the man—from the time he saved Rie at the gisaeng house.
Governor Wada is ushered in to meet Chairman Ueno, who is introduced merely as the owner of Asuka Hotel. They present him wiht a fancy gift… or so he thinks. When he opens the package, he finds a bloodstained uniform with Kono's nametag. Eek! It's no head in a box, but it gets the threat across.
Lala says Kono was assassinated by Joseon rebels. Therefore it's time for Joseon to become a martial state. Ueno proposes Kimura as the new director of police and a man named Murayama Yoshio as Jongro Station chief.
The governor recognizes the name, and not in a good way: he recalls Murayama as an infamous "crazy soldier" and refuses to cave to a threat. He sputters about the principles of the empire and is so offended that he cuts ties with Lala for good and gets up to leave.
Lala cuts him short: "Where do you think the enormous funds that filled your administrative coffers came from?" Ueno lifts a cup: Me!
Next thing we know, Wada is reluctantly appointing those two men to their new positions.
Kang-to visits Shunji's jail cell to release him, amazed at the power of his backer. Shunji eyes him sardonically, asking, "What'll you do now that your rope's been cut?"
Kimura's return to power is met with the usual obsequies by the count and countess, who congratulate him and sing Kishokai's praises. So do the parliamentarian and his wife, whom we met in a previous episode. Kimura feigns outrage at the rebellious Koreans who dared kill a police director, and orders Murayama to root them all out.
Kang-to reads the news reports pinning Kono's death on Korean insurgents, fuming at the lies but unable to voice his discontent. He's deduced that the assassin is connected to Lala, and asks to be put on the case to find Kono's murderer. Shunji agrees.
Murayama arrives at the station and makes his introduction. His singular view: anyone who opposes the empire is their enemy. "The enemy must be annihilated!"
Kang-to arrives at Rie's hotel room bearing roses, asking for a drink and some comforting. She bristles—does he still see her as that mere gisaeng? Kang-to sighs that he must have misread the situation: "I thought you'd understand my position." Oh well. Sorry. He'll just go then. Hook, line…
Curiosity piqued, she asks what he means. Sinker!
He asks in his best I'm-a-hurting-playboy-please-comfort-me voice, "Why do I want to know so much about you?" Gahhh, why so good at this, Kang-to-yaaaa? He's all puppy dog eyes and deceptive false sincerity. I half-expect Rie to melt at his feet, if only I weren't also half-fraught with fear that she'll remember he's in love with that other girl. Mostly I'm just sad he doesn't have this kind of chemistry with Mok Dan.
He wonders how the Korean gisaeng turned into Lala and asks, "Will that story be as heartbreaking as the story of how Lee Kang-to became Sato Hiroshi?"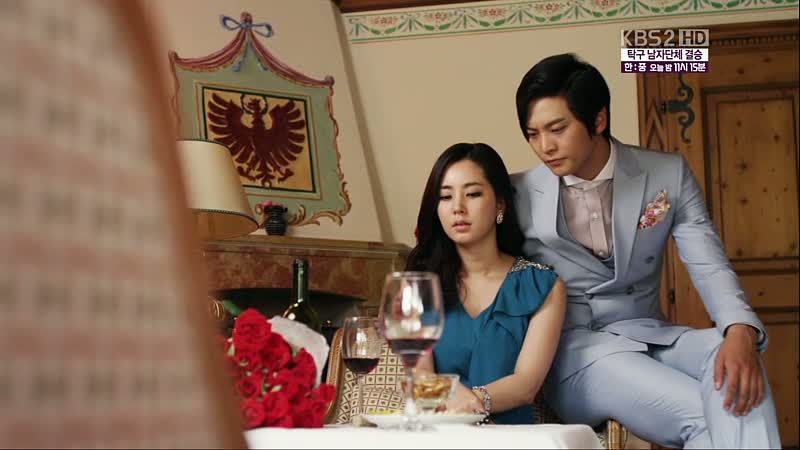 They settle down for drinks, and she tells him enough of the truth—that the man who'd once demanded that she pour his wine became her adoptive father, as well as the man who made her a singer.
The mood shifts when he asks, "Are you really just a singer?" He tells her his sole supporter, Kono, has been killed… by the same man he'd fought five years ago at that gisaeng house. Whoever would dare kill such a high-ranking man must have lots of power at his disposal.
Rie stiffens at his line of thinking, but he tells her smoothly, "Don't worry. I didn't come here to catch who killed Director Kono. I pleaded with Kimura Taro to let me into that organization, but I was denied because I'm Korean." Ah, I'd forgotten about that, and Rie looks surprised to hear it. He leans in close and asks her to help him, telling her of his ambitions to move upward in the world.
Rie replies, "Whether it's real or not, I like that ambition of yours."
He kisses her on the cheek and asks, "I can trust in you, right?"
At the circus, Koiso defiles Dong-nyun's memorial altar 'cause he's an ass like that. Then he orders his men to spatter all the others with black in, since they're wearing all white—never mind that right now this is for mourning, not for Gaksital-inspired rebellion. Technicalities.
Mok Dan speaks out in outrage, and Koiso smirks that she shouldn't be angry with him since he's just following orders. She asks if he means Shunji, but he delights in telling her that there's a more terrible chief in town.
Of course, he says this just as Shunji arrives and demands to know what's going on. Koiso reports that this was Murayama's orders, but Shunji points out that they're in mourning and tells his men to clear out. Then he bows his regrets to circus boss Jo and apologizes for interrupting their memorial.
Mok Dan frostily asks to see Shunji alone. Shunji confirms with Jo first that he didn't tell Mok Dan of their encounter, and Jo retorts, "Why, do you want to hide it? It seems you've got some shame left."
Mok Dan asks Shunji to stop bothering boss Jo. He says that he asked for his help when she'd disappeared: "If you're with me, why would I bother the boss?" The words are gentle, yet the message so creepy. It's very Don't make me hurt you…
Mok Dan agrees to remain put, and Shunji agrees not to upset the circus. He asks if she's had word from her father, and that gets her temper flaring. She points out that she did what he said and remained shut in on the day of her father's execution, and has her monitored 24/7. Does he really think she'd be able to meet with her father? "Even if I were to hear from him, I wouldn't move. There's nothing you can gain from me."
Gaksital Central has one more occupant now that Damsari has joined them in the hideout. Kang-to shares his findings, explaining that he hadn't realized the extent of the power behind everything. He'd thought there were a group of men who betrayed his father, and that Kimura Taro was somehow supporting them. But this? It's a whole new level.
Damsari adds that they must be the same group stirring up the fervor for militarism and war in Japan. Kang-to despairs—he might be able to avenge his father's enemies. But how could he do this alone?
Damsari grabs his hand and declares, "You are not alone. With an imperial officer on our side, it's like we've gained a thousand troops. Whatever happens, endure it and wait for me."
Kang-to promises. Damsari vows to return.
Rie meets with Kimura and Murayama to propose admitting Kang-to into their ranks. Kimura protests that he's Korean, and Rie reminds him that so are the count and newspaperman Park. Kimura says that they're just pointless members who can be shot at any moment: "But Lee Kang-to is different." He's not so easily controlled.
Still, Rie intends to tell her father that she approves of Kang-to's entry into Kishokai. Murayama wonders why Kimura allowed Kang-to to stay in the first place—he doesn't approve of Koreans being in the police at all. Kimura gives Murayama the green light to exert his force.
So Murayama gathers his force and announces that he cannot abide an impurity tainting his soldiers. For instance, someone incompetent, who lets Gaksital slip through his fingers, who's Korean. "Sato Hiroshi, you're fired."
He takes Kang-to's gun and orders his immediate exit.

COMMENTS
Oh noes! Kang-to's out?
I had a sinking feeling that this might happen the moment Damsari said that having a police officer on their side was a huge boon. That's like asking "What's the worst that could happen?" in a horror movie. Fate's a bitch on a good day; you don't just tempt her like that!
But yes, I do love where that leaves our good guys, because it shakes things up a little. A lot. I'm happy that the drama is willing to change its game in significant ways, because there's only so many times Shunji can suspect Kang-to and then drop it, only to suspect him later, and drop it again. And while Kang-to has been well-positioned from the inside, it's a lot more dramatically interesting to kick him to the curb and put him on the outside.
It also makes sense, given that Damsari's sad troop of rebels has been dwindling and died off. It's time for regrouping, and with even fewer resources than they've ever had before, now they lose a huge one. It's like David broke a leg and Goliath got pumped up on steroids; how to dig your way out of this one?
Of course, it's not all bad news, with Rie's newfound backing of him. She's outnumbered, but she does outrank Kimura and Murayama. At least in Kishokai, which is where it counts. So Kang-to's leaving one lion's den and potentially walking into a bigger, hotter, more central circle of hell. Don't get burned!
I love that Kang-to is Rie's blind spot, just as Mok Dan is Shunji's (Kang-to was too, to some extent, but I think the romantic longing brings out a particularly extreme version of it). I was afraid for Kang-to that she'd be playing him all throughout that hotel encounter, because she has seen him with Mok Dan. But perhaps she's willing to reason that away—Shunji confirmed that Kang-to isn't Gaksital, Mok Dan loves Gaksital, Kang-to told Shunji he's over her… and on and on.
Then again, maybe she IS still wary and is keeping her guard up for a future twist. I hope not, though, because I'm excited at the idea of seeing a vulnerable, more conflicted Rie. I wouldn't say Rie totally buys his story, but she definitely looks shaken by it, and she wants to believe it. That want is a powerful thing.
I'm not convinced the show is going to explore Rie's identity to the extent that I'd like—in fact, I pretty much have resigned myself that it won't—but it's fodder for some rich character stuff so it certainly has the material to work with. And I've always felt that Kang-to at the core had a lot more in common with Rie than he did with Mok Dan anyway. I'm not jumping ships because his relationship with Mok Dan works with the story we've got, and he's just using Rie at this point. But the reason his story seems to work with Rie (about being able to understand each other) is because it comes from a real place—they've both got sad stories about how they became who they are. He's using it as a line to win her sympathy, but it wouldn't work if there wasn't truth behind it. And if we get to flirt with the other side for a while, I won't complain. It's not that one works and the other doesn't, but more that the two women take Kang-to's arc in different directions. And a well-paved, unwinding road straight to hero-dom isn't nearly as interesting as the twisty version, is it?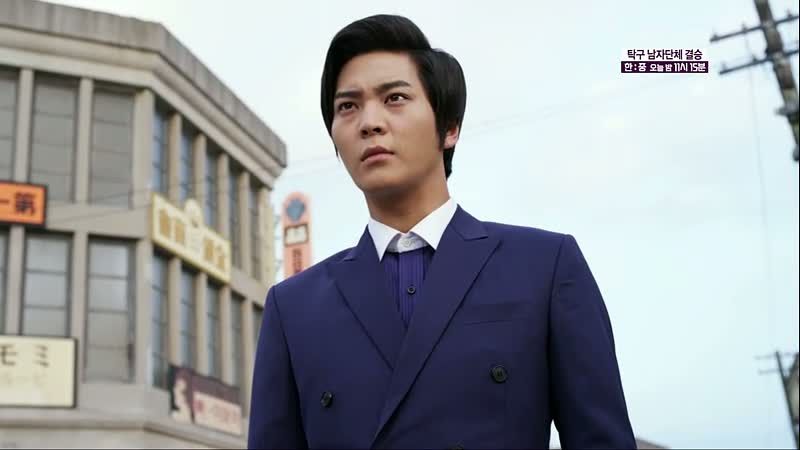 RELATED POSTS
Tags: featured, Gaksital, Han Chae-ah, Jin Sae-yeon, Joo-won, Park Ki-woong