Gaksital: Episode 21
Another powerful episode, wrought with conflicted loyalties and half-victories. Because our good-evil lines have been drawn and our characters taken a stand in their corners, the plot trajectories are smoothing out a bit and getting less complex. The trade-off, then, is that the characters' trajectories are getting more twisty, particularly with Rie's growing confusion about where her loyalties lie, and even Kang-to's own connection to her turmoil. And that's some of the show's best stuff.
SONG OF THE DAY
My Afternoon – "외출 (Sortir)" [ Download ]
Audio clip: Adobe Flash Player (version 9 or above) is required to play this audio clip. Download the latest version here. You also need to have JavaScript enabled in your browser.

EPISODE 21 RECAP
Truckloads of young girls are delivered to Rie, to be shipped off as comfort women to the imperial army. The only ones who know where they're headed are the circus girls, and once Gaksital makes his blessed appearance to stop things, they urge the other girls to run.
Gaksital takes on the traffickers like some kind of angel of wrath, which is SO satisfying. This single intervention is like all of his previous punishments added up together, multiplied by a factor of ten or a hundred. This is hardly the only atrocity committed during the occupation, but there's something about comfort women that touches a live nerve.
Rie fires a shot that deliberately goes wide. She approaches till the gun barrel is nearly touching him, her face contorting in conflict. Such awesome turmoil.
They have another of those psychic exchanges as Kang-to thinks, "You know who I am, don't you?" She laments, "Why does it have to be you? Why?!"
She can't shoot him, though, and lowers her gun. But hearing Sun-hwa urging the girls to run away, Rie lifts her gun in their direction—I don't doubt that her mercy doesn't extend that far.
Kang-to jerks her off-balance, knocks her out, and pulls her close in one smooth maneuver. So cool. What makes the moment, though, is really the charged emotion in the exchange; Kang-to may not love Lala, but he doesn't like having to hurt her, either.
Farther ahead, the traffickers await the others and worry at their non-arrival. They decide to send their one truck ahead, which happens to carry Nanny's granddaughter Soon-yi, who's none the wiser. So terrible, the look of hope and promise on her face as she's sent to hell.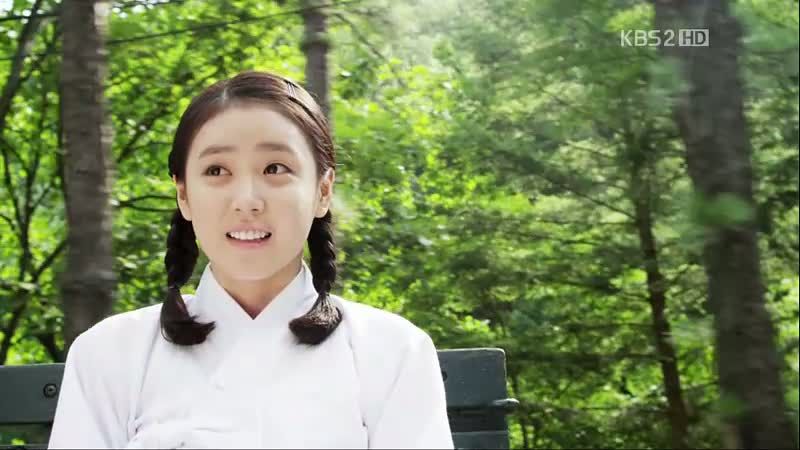 Shunji, injured arm healed now, gets word that Gaksital has interfered with Operation: Comfort Women. The police force faces an angry Chief Murayama, most of them battered from the attack. Kang-to is conspicuously uninjured, having been the only one not guarding the trucks, though he argues that he wasn't informed of the mission—Koiso put him on cleaning duty.
Enter Koiso, who sees Kang-to being kicked around and shiftily lies—of course he didn't order him to clean! How would he dare ignore the Chief's orders?
Murayama calls Kang-to a liar and keeps kicking the stuffing out of him. Koiso smirks, the weasel. Murayama warns his men that if they fail to catch Gaksital one more time, they'll all be stripped of their badges.
Koiso puts Kang-to on a coffee run, and Shunji carefully watches Kang-to's reaction. Kang-to shoves aside his pain and slaps on an obedient smile: "Would you like it sweetened?" Interesting—if Shunji's suspicious, just keep him off-guard and confused. Because Kang-to's reaction definitely has him confused.
Back at the inn, the circus girls cry it out. Kye-soon has the gall to be annoyed: "Are you just going to keep wailling?" Boo, you suck. Mok Dan worries that the empire will continue their trafficking, though, having seen a news article about the army recruiting "cooks."
The circus girls insist that they have to somehow alert the people—Gaksital saved them, so they have to save others. Aw, that's sweet. The girls decide to start spreading rumors in the marketplace, and Mok Dan proposes drawing up flyers to distribute. Uh-oh. Why do I feel like that's a terrible idea?
Rie fumes in her hotel room, smashing her mirror and cursing herself: "After all it took to get here, why couldn't you shoot? WHY?"
She rips down Kang-to's rose bouquet, which she'd sentimentally hung up to dry: "He doesn't love you. Are you willing to die for a man like that? Do you want everything taken away from you?!" She yells at herself to get her act together.
Shunji invites Kang-to to sit for a friendly chat, asking how things are with Lala. How does he feel about the governor general being enamored with her, when she and Kang-to have such a "special" relationship?
Kang-to laughs. "Special? It's not that kind of relationship." That fires another suspicion, as Shunji wonders why he'd ask her to bring him into Kishokai if they're not… special. Shunji reminds him that she'd asked him to remove Kang-to from her hotel door that last time, like a girlfriend in a lovers' quarrel.
Kang-to tells Shunji he must not know Lala very well to think she could love a Joseon man. Not likely.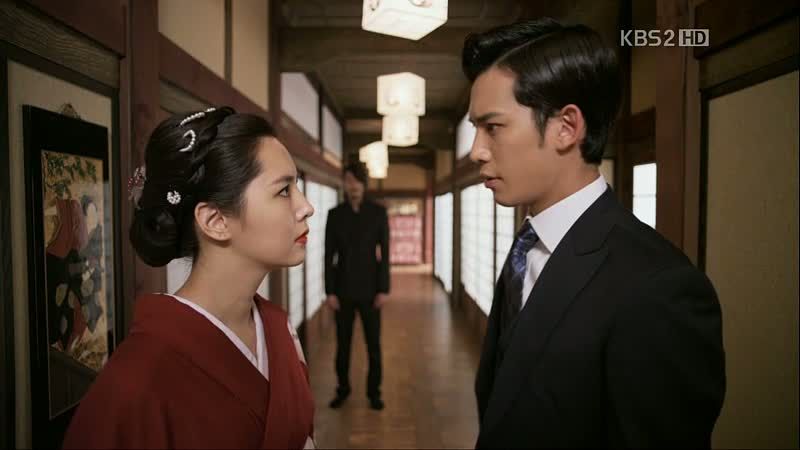 Shunji is summoned by Kishokai, and as he and Rie make their way to the inner room, he asks how she'd lost Gaksital after being so confident she'd catch him first. Shunji grabs Rie's arm and asks her to come to the police station later—he needs her eyewitness account of her encounter with Gaksital. As a policeman.
Rie isn't giving anything away but her guilty conscience makes her nervous, and therefore puts her on the defensive.
Chairman Ueno is not pleased with the operation. Four heads bow contritely—Rie, Shunji, Kimura, and Murayama—and Rie offers up the standard "I have failed, please kill me" regrets.
Kimura says that while the Jongro police failed their leg of the mission, other police stations succeeded in sending 2,000 girls. Ueno slams his hand down and orders 200,000 more. Damn. I know that history will corroborate this number, but it's just… damn. A disgusting number.
Murayama starts to promise that he'll catch Gaksital, but the chairman surprises all by saying, "Ueno Rie will catch Gaksital." I love the round robin of shifty eyes that follow his declaration. Rie is startled, but promises to do as bidden.
Ueno's scary samurai confirms that they received notice this morning from one of their operatives of an emergency situation. Hm, what can this be?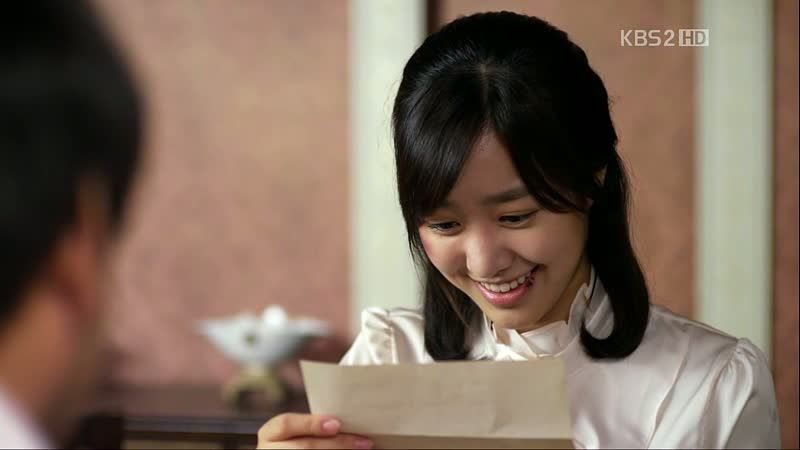 Mok Dan receives a letter from Damsari, which tells her of his plans to accompany her grandfather back to Kyungsung: "And be sure to tell your friend that I am bringing him." Ah! Is this code?
Circus boss Jo asks if she's ever heard of Teacher Yang Baek, and she answers of course—every Korean knows who that is. He's a freedom fighter and a symbol to the Korean people, which I guess makes him Damsari times ten. Jo deduces that said grandfather is Yang Baek.
Kishokai comes to the same conclusion: Yang Baek was spotted near the border, when he's supposed to be living in Shanghai. This is shocking news, and the man has an enormous bounty on his head (the equivalent of approximately $18 million in today's world, we are told). Would he dare enter the country to certain death?
Ueno considers him a serious threat; although multiple assassins were sent to Shanghai to eliminate him, they failed every time. Rie sees this as their chance to nab him once and for all. Shunji counters that they have to be careful: He's risking death to sneak back to Korea, which means something big is being planned.
Ueno tells Shunji to find out what that is, then kill him. Cut down the man, cut down the people's fighting spirit.
Angel Club's madam Tasha receives another letter, and it instructs her to a certain Mr. Jin who lives nearby. Tamao snatches the letter out of her hand like a taunting schoolboy and starts to read—and gets a slap to the face for it. He's stunned at her severity, and damn. That stare she shoots him could peel paint.
Sure he's the son of sellouts, but I feel for him, wanting to break out of his bubble of security but not sure how to do it. I only hope he manages to find a way, and find himself in the process.
Those instructions take Tasha to a tailor's shop, which serves as a secret base for independence fighters. She is shown to the back room where posters of Korean flags are being drawn up, and presents Damsari's letter to her contact, Reporter Song.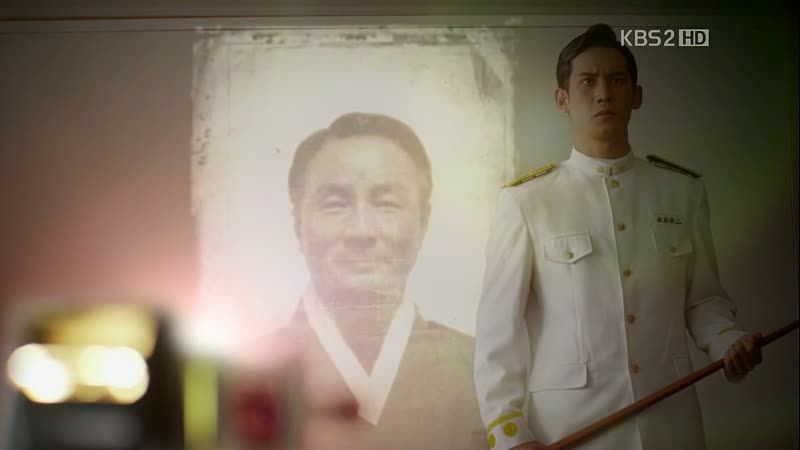 Shunji briefs the upper brass on Yang Baek's history. He was officially stationed in Shanghai as a state official, but once the empire went to war against China, there have been many Korean-born officials who have changed position and become nationalists, using their uniforms as their covers. This sounds familiar. Shunji, why haven't you caught Kang-to yet again?
Some years ago, Yang Baek formed a "violent terrorist group"—interesting how a shift in context changes the meaning of a thing—and the slideshow cycles through various faces as Shunji ticks off the terrorist acts each man led. Damsari is among them.
General Wada sputters—what can he mean by returning to Korea? Shunji replies that this must mean he has a plan he's willing to sacrifice himself to carry out, something he values greater than his life.
(By the way, the presentation's projector gives us an excuse to shoot this scene with some seriously gorgeous lighting. Swoon.)
Back to Mok Dan. Jo wonders about the so-called "friend" in the letter. She assures him not to worry, because he's someone who has helped them.
She calls Kang-to's line at the station, but Koiso gets to it before Kang-to can. Mok Dan hangs up without a word, but that's enough to alert him and he heads out for the inn. But as he's leaving, Katsuyama pulls up and summons him to see Lala.
Kang-to arrives at the hotel, and they stand for a long moment in silence, thinking back to their meeting in the forest. She cuts to the chase, asking for his motivation in wooing her with flowers for entrance into Kishokai—was it to take down the organization? Does he see them as so easily defeated?
Calling him foolish, she reminds him that he lost his family to Koreans, just like she did. "So why? Why would you do that for those things? Does that make sense? How could you do that? I don't want to kill you by my hand. I don't know what drove you to make that foolish choice, but quit right now. If you stop, I'll take your secret to my grave."
Kang-to: "Even if I die, I can't quit."
She cries. "Are you stupid? You're willing to die? You said that if the same situation arose you'd save me again, just like you did five years ago. Even though you knew I'd tried to save the woman you love, you didn't kill me. That means I'm in your heart, even if just a little bit— doesn't it?"
Kang-to tells her that she weighs on his mind: "Because it seemed like you saw me, who'd chased so desperately after success and power, you always weigh on my mind. Whether you're doing this because it's what you truly want, or perhaps it's what your adoptive father wants, and you're living as his puppet on a string—think it over carefully. I believe you'll choose the right path someday."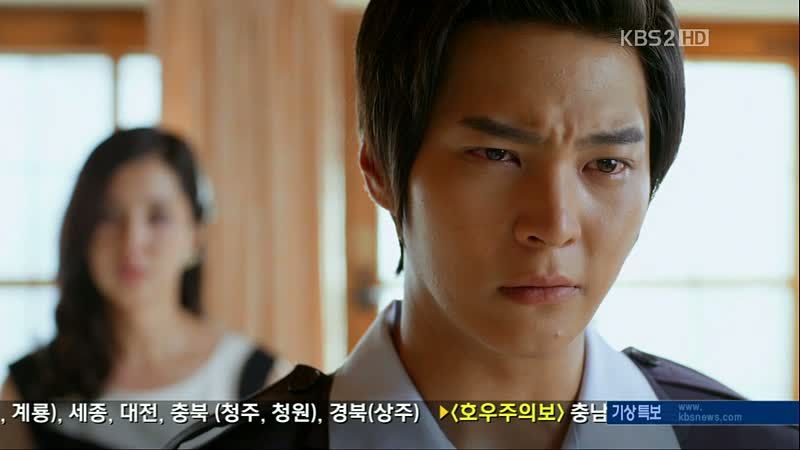 As if she's not already on the brink, his words bring her to tears. But as he turns to leave, she orders him to stay put, because the minute he steps outside he's a dead man.
Kang-to leaves.
At the inn, Mok Dan finishes up handwriting a stack of flyers warning the Joseon people not to fall for the false promises to serve the army. She can't distribute them because the authorities know who she is, but Sun-hwa and even cowardly Shin Nan-da head out together… just as Shunji arrives. They freeze up guiltily, but Mok Dan urges them out before they're stopped.
She reluctantly serves Shunji tea, and he asks after her father—did she receive word from him? Mok Dan realizes he must know something but plays ignorant, replying that his line of questioning must mean her father is safe.
He's not fooled. He tells her she'll be seeing her father soon and asks, "When they arrive, will Gaksital be meeting Yang Baek?" He asks what will happen once those two join forces, asking with a creepy smile, "Aren't you curious to know?"
Kang-to arrives outside her door and overhears the conversation just in time to refrain from barging in. She orders him to leave, and Shunji bursts out, "Are you still angry at me? Well, I'm angry at you too! You said you were mistaken, that you just thought he was your young master. That means you and Gaksital are strangers—but why are you trying to protect him? Ah, because he's Joseon's hero? That's the only reason?"
Mok Dan fires back, "Yeah. He may have nothing to do with me, but he has risked his life twice to save my father. While the one I believed to be my friend toyed with my father's life."
He plays the "I had no choice" card, which doesn't work with her. Oh, and there's another crime to add to the list: "Did you think I wouldn't know about the woman who loved the motherless me like a daughter and took me into her family registry, Dong-nyun ajumma—and how she died?"
Oh, snap. Shunji is stunned speechless, and leaves in agitation.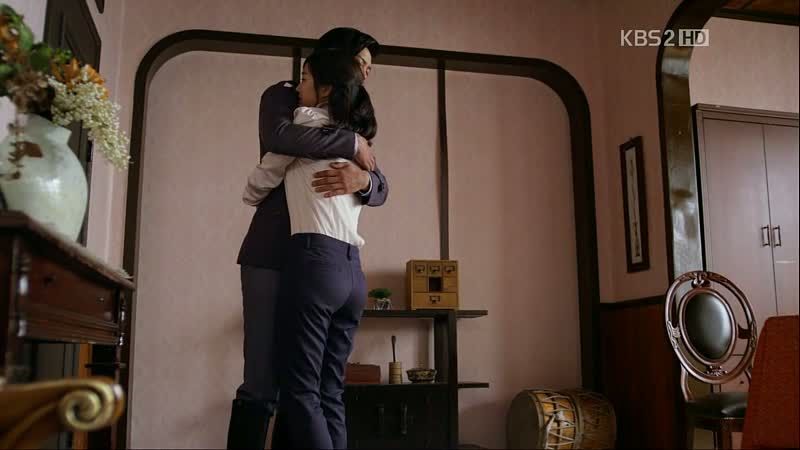 Kang-to waits until he's gone, then joins Mok Dan, who rushes at him in a hug. Aw. There's just something about that moment that I love, the unconditional welcome she gives him. He worries over her injuries, but she just thanks him because all of their circus members escaped the traffickers.
He tells her he doesn't know what to do about the women who will keep getting dragged off in the future. She tells him he's no longer alone, and of Damsari's plans to bring Yang Baek here. It's both hopeful and worrisome news, because Shunji's also in on the news and security will be on high alert.
Kang-to takes her hands in his, and assures her, "Don't worry. I'll do everything I can and help the two of them."
Shunji leaves reeling from Mok Dan's accusations. Ah, he hadn't known of her close relationship with Dong-nyun, and tells himself, "If I'd known that, I wouldn't have killed her." Aw, so generous, this one. Maybe Mok Dan should just go around proclaiming intimate ties to everyone in the city to spare their lives.
And then… he looks up and sees Kang-to leaving the inn. Eep! So careful going in, Kang-to-ya, yet so careless leaving?
Shunji thinks back to Kang-to's admission that he's over Mok Dan now, and fumes.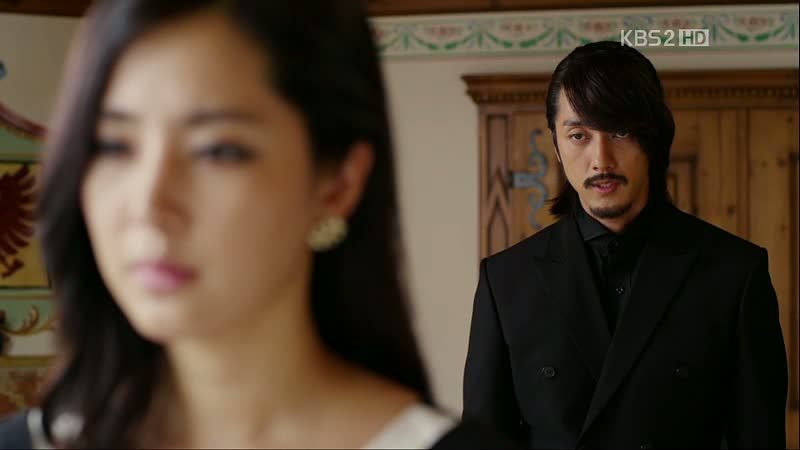 Katsuyama asks Rie, "Do you know who Gaksital is?" Uh-oh, is he in on the secret? But no, he continues, "You don't even know that, so how can you kill him?"
Rie tells him she'll take care of it. He cautions her that she won't be able to stall on the chairman's order. She shouts at him to leave.
Shunji arrives unannounced and asks for the details on how she let Gaksital slip away. She tells him he ought to know, having been in that situation several times (HA), but he wants a play-by-play.
He points out the flaw in her story that she arrived after he'd freed everyone and escaped, because then she should have returned to the rendezvous point. She's hiding something. Didn't she vow to capture Gaksital? Why so slow to take action?
He says he's still suspicious that Kang-to may be Gaksital. She fires back, "Then run back to the station. And shoot him."
Shunji says he's not out to catch policeman Kang-to; he needs to catch Kang-to in Gaksital's guise. "I hope you're not lying to me."
Phew, I just love their antagonistic chemistry. It crackles.
Governor Wada presides over another flattery-filled dinner with the upper crust, namely the count, countess, and the school-establishing parliamentarian. Kimura sits sulking in his seat, and Governor Wada urges him to cheer up about this whole Yang Baek business, since he's just going to die anyway.
But mention of that name provides a jolt of alarm to the count and countess. Suddenly quaking in their boots, they fear for the safety of themselves and their ilk; just the mention of his return could stir the Joseon people into a rebellious furor.
Kimura assures them that the issue is under control.
That night, Reporter Song rides a trolley bus through town, and exchanges nods with Village Hothead, who surely merits a name by now. Hothead exits at the next stop, taking a package from Reporter Song.
In the marketplace, furtive citizens are already at work, passing folded papers along and urging the recipients to wait till they're home to open them. There's a parade tomorrow in honor of an athlete, and they're passing out the Korean flags that were made in the tailor's backroom.
Meanwhile, the circus girls are busy at work handing out more information, this time warning of the comfort women scheme. The two parties meet when Hothead hands Sun-hwa a flag and offers to finish passing out her flyers, identifying himself as a member of the Dong-jin Association.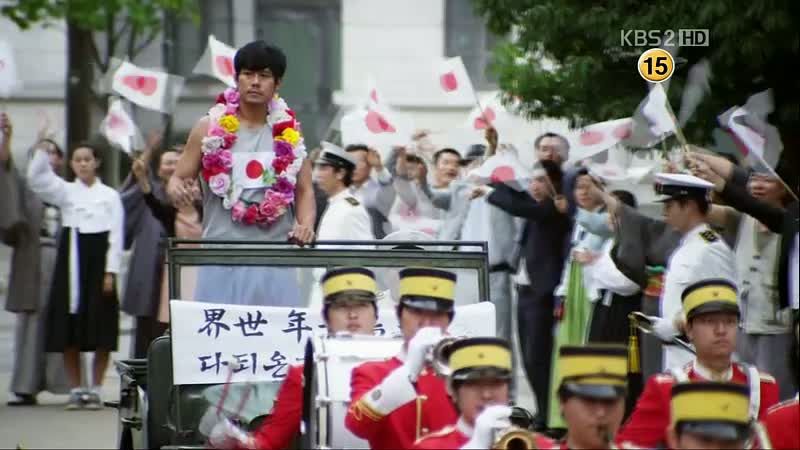 The next day, newly crowned world champion athlete is paraded through town—he's a Korean boxer but his victory has been claimed by the Japanese as their own (as happened to many athletes during Occupation years, who found even their Olympic medals claimed by the empire). He doesn't appear to be enjoying his moment of glory as citizens cheer him on waving Japanese flags. Village Hothead leads his men in a cry, and together the people bust out their homemade Korean flags and cry out in hurrah for Joseon.
At this display of solidarity, the boxer rips off the Japanese flag he's been made to wear on his chest and shouts, "Manseh!" Oof, it's a powerful moment, watching the boxer moved to tears to be cheered on by his people. It's bound to earn everyone heaps of pain for the defiance, but all the moving for it.
Reporter Song makes sure to photograph the scene, which shows up in the newspaper. Kimura is not pleased, and he orders Murayama to have the boxer brought in. Oh no! And all he did was win his match.
Shunji has already been put on the job. Kimura orders him not to go easy on the world champ for the crime of ripping off his Japanese flag. They have no need of athletes who have no Japanese pride.
Shunji agrees that this won't be taken lightly, especially after learning that the newspaper sponsoring the boxer is the Joseon Joongang Ilbo. That means it was premeditated, and that couldn't have happened without secret meetings between the citizens. Kimura gives the order to have the newspapermen dragged in as well.
Reporter Song is among them. Shunji reports to his father after questioning them, having been able to glean that their leader is someone named Dong-jin. Kimura recognizes that name as one on a government blacklist, but he disappeared three months ago and is currently MIA.
But newspaperman Park—the president of a different publication, the Kyungsung Ilbo—assures him not to worry. He's got a way to ferret out the rat in hiding. The plan brings a smile to Kimura's face.
New characters in town!
This snazzily dressed pair arrive in Kyung-sung, and the woman darts a furtive look back, where a disguised Damsari is following. HA, so he just upgrades the 'stache to a full beard? At least he changed something.
Damsari is the lowly servant who loads their luggage into their taxi, then continues on foot.
They arrive at the tailor's, where General Wada is being helped into a suit. The tailor comrade recognizes his contacts and ushers them off for a supposed fitting.
In the backroom, decorated with independence banners, Mok Dan, circus boss Jo, and Tasha nervously wait. They greet the new arrivals, who call them "comrade" in turn. Last to join them are Damsari and his companion: Yang Baek.
They look upon Teacher Yang Baek with deference, and he embraces them warmly.
Kishokai is swift to go into damage control mode, and announcements are littered through town proclaiming that all the rumors about the imperial nurses is a misunderstanding. In fact, the venerable Teacher Dong-jin himself has proclaimed his support. Kang-to reads the sheet and crumples it up furiously.
Newspaperman Park crows over his clever ruse, and Kimura congratulates him—misusing his name will surely draw Dong-jin out of hiding.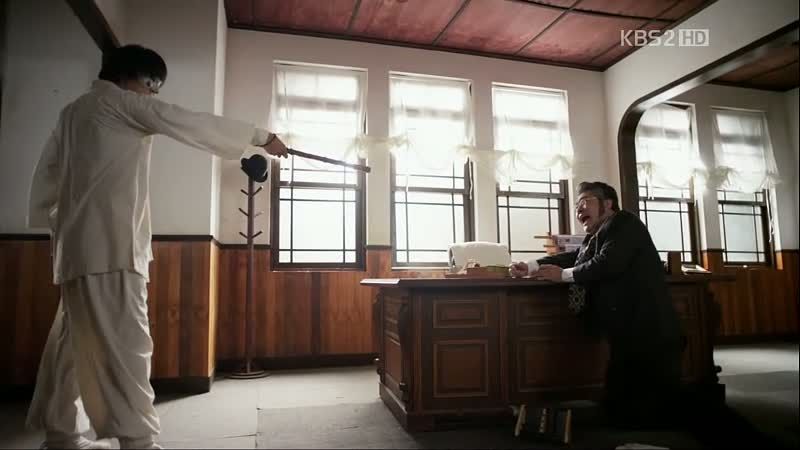 A dagger flies by Park's face and embeds in the wall. It bears the familiar tag: "Punishment for crimes." Enter Gaksital, holding his cane of fury.
Park freezes and can only stutter into the phone, "G-g-gaksital!" Kimura alerts Shunji, whose first move is to check on Kang-to's whereabouts. Absent.
Shunji orders Koiso to head to Kyungsung Ilbo, and smiles to himself. Uh-oh. This can't be good.
Kang-to levels his iron flute at Park, charging him with his crimes: sullying the name of a freedom fighter, selling off his nation's young girls, deceiving his countrymen: "I have come to punish you for your wickedness."
Bam! He slams the flute into Park's head, who falls down dead.
Kang-to hurries back to the station, looking around carefully as he makes his way back to his desk. Where Shunji sits, eyeing him expectantly. Ruh-roh.

COMMENTS
First, because I have to get this off my chest: One thing I worry about is the growing nationalistic fervor running through the episodes. It's something I'd been curious about at the outset, though the drama did a better job handling issues of Japanese/Korean identity than I'd feared they might. Mostly because we had so many characters straddling the divide, identifying cross-culturally or perhaps with both nations, showing love or allegiance to both sides.
But those days are over, and our characters have moved into extreme corners. That's not a bad thing, and in fact necessary as the drama ramps up to its final push and our hero faces greater risks and injustices. It's just that in this case, that polarization equates to: Japan is evil, Korea the righteous underdogs. Narratively speaking, I mean.
You know, I'm not going to argue that the drama's coloring its plot in false ways, or that certain atrocities didn't happen. They did, and history is important. I actually applaud this show for its depiction of torturing and the persecution of the independence and the comfort women—who, yes, were rescued by Gaksital in this case, but the drama makes sure to remind us that hundreds of thousands more weren't so lucky. Even the brief bit about the boxer was a moving moment based in real life, and I felt that emotion palpably.
As a Korean, there are moments in the drama that bring me to tears, that make me well up in pride and solidarity. I grew up with the stories, heard the first-hand accounts. Dramas that illuminate a dark corner of history and remind us not to forget—they're valuable.
But there's a line, I'm sure of it, somewhere there between honoring your past and stirring up emotions with a manipulative hand, and I worry about the latter. The Japan depicted in the show? No question, it's dark and awful. The leap I don't want it to take is in equating the Past Japan/Past Korea conflict with Current Japan/Current Korea, and I feel like that territory's just one bad step away.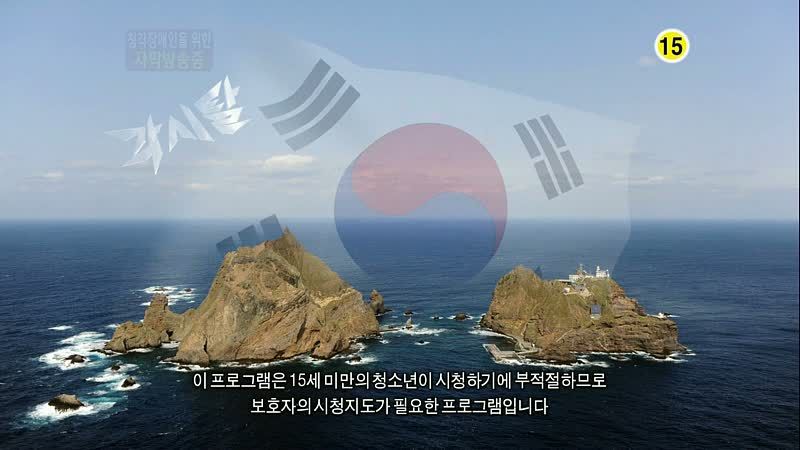 The thing is, Korea's history is so powerful all on its own, without embellishment, that adding a pre-show still of the Dokdo islands with the Korean flag superimposed over it… oy. I winced, and wondered what the show meant it to do. Oh, I know what it means, but it seemed so flagrantly out of place here, like a tacked-on sentiment.
Why are you watering down the power of this story by making it, somehow, about a current-day hullaballoo that is, at the end of the day, entirely political? Girlfriday and I plan to talk about this more in the near future so I'll keep it brief here. But people weren't carted off by the thousands and tortured or killed for Dokdo; I wish those issues weren't conflated. It's like the danger of giving people a little bit of information. Fully informed = power. Informed on limited details = dangerous.
The Occupation is not Dokdo is not a soccer game is not a speed skating disqualification. These are false dichotomies. Drama, you're too good to reduce yourself to political propaganda, please don't go there! Please?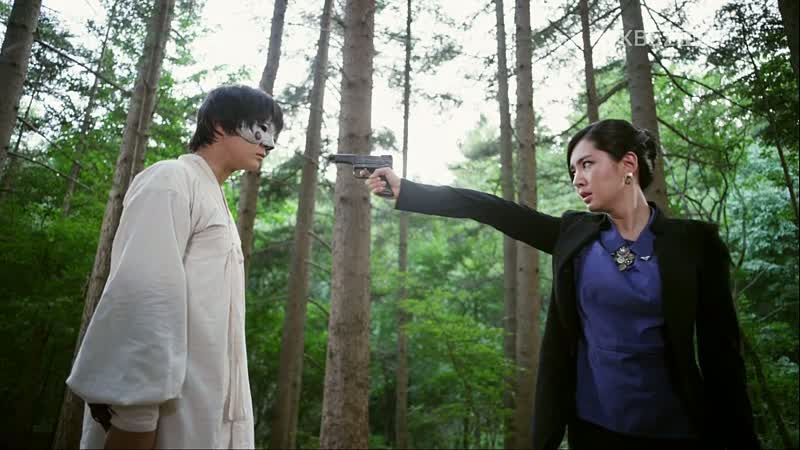 Okay, phew. I just wanted to get that out there, because if there's any chance of this drama's discussion heading down Very Bad Paths, I'd like to ward us off before we're there.
On to Rie, who's my favorite character right now. Mostly because it's her turn to shine as the one caught between loyalties, and I love that Kang-to called her on it. Not in a confrontational way a la Shunji, but in a way that seemed driven by care. We already know he's her blind spot so had he been playing her she probably would have felt swayed anyway, but what makes the moment so wonderful is that he really does care about her—maybe not as a lover, but as a fellow compatriot caught in a tough spot. If anybody can sympathize with her, it's the guy who went through the same kind of hell, with ten times the violence.
I love the image of Rie looking into the broken mirror, questioning her fractured identity. We're setting up for a major Rie redemption, and I'm excited for it to happen… although a little bit scared at what that means for her. Because as we know, this show doesn't do anything by half-measures.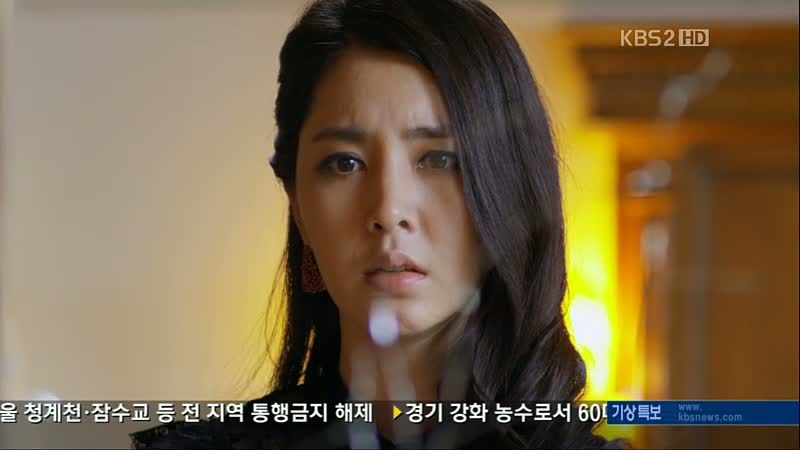 RELATED POSTS
Tags: featured, Gaksital, Han Chae-ah, Jin Sae-yeon, Joo-won, Park Ki-woong