Introduction to the mythical world of Arang and the Magistrate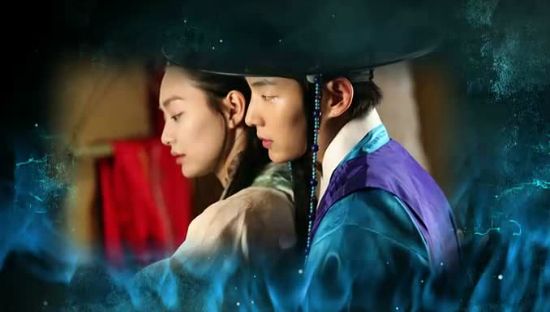 Purrrrty. Well the Special Episode for Arang and the Magistrate wasn't anything to write home about in and of itself, but the glimpses of the drama to come got me really excited. The hour-long special that aired a week before the drama's premiere was mostly a collection of behind-the-scenes material with some character introductions and a lot of PD/art design commentary on how the world of the drama was conceived. Interesting, but not the most entertaining hour of television. But the world that they created looks amazing—full of whimsy, its own fantastical mythology (so great), and lovely chemistry between the leads. My hopes, they're a-goin' on up.
The one thing I gathered from the special was that PD Kim Sang-ho places a lot of emphasis on creating a universe with its own rules and its own aesthetic, which I'm really excited about. In one sense Arang will look like a familiar sageuk, and is based on a very familiar legend. But this drama will focus on the divide between the living and the dead, and the people stuck in that precarious middle space.
That gives us a lot of interesting supernatural characters and places to explore, whether it's the realm of gods, people who can see the dead when they're not supposed to, and those who can pass from one plane of existence to the other. This image of the Grim Reaper taking Arang across the river to the underworld totally hooked me. If this is what the drama's going to look like, COUNT ME IN.
Our heroine ARANG (Shin Mina) is a young girl who's brutally murdered and when she wakes up a ghost, she has no memory of who she was and how she ended up dead. Her quest is to find her real name and recover her identity. But staying here among the living means she's also cheating death, so she'll be on the run from the Grim Reaper whose job it is to make sure she crosses the river to the afterlife. She's bold and sassy, and kind of enjoys spooking the locals. Not your typical Casper, to say the least.
Our hero EUN-OH (Lee Jun-ki) is the new magistrate in town, who also has the particular ability to see ghosts. He tries his best to ignore them, since they tend to follow him around and pester him with annoying requests. Arang haunts him like all the magistrates who came before him, and despite all attempts to ignore her and pretend he doesn't see her, he can't help himself. His personal quest is to find his mother, who disappeared very suddenly.
Eun-oh pretending he can't see Arang. Um, do you make that face at all invisible things?
Then rounding out the love triangle is JOO-WAL (Yeon Woo-jin), a nobleman and the son of the wealthy man of influence in town. Yeon Woo-jin calls his character a cha-jo-nam, for Cold Joseon Man, a twist on the usual "cold city man." I may have laughed out loud at that. He'll be Eun-oh's rival politically and apparently also for the girl, though that would mean he can see ghosts too. Not sure on his supernatural gifts yet, but he's shrouded in mystery, so I'm sure he's got a power too.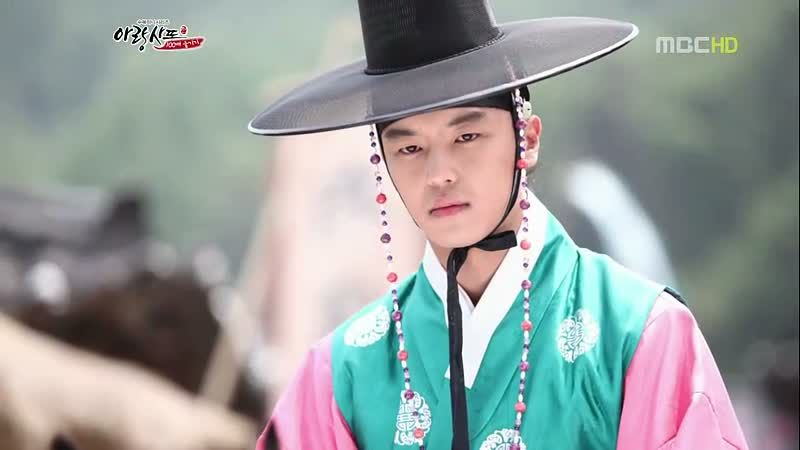 Then there's the heavenly trio: twins who rule Heaven and Hell and their agent. The Great Jade Emperor, aka King of Heaven (Yoo Seung-ho) is the prettier twin god, since he's got power over life and nature and all living things. Eternal youth sure looks nice on him. His brother is the King of the Underworld (Park Joon-kyu), who's actually full of aegyo and childish tantrums. First of all, I love that Yoo Seung-ho and Park Joon-kyu are playing twins, but the fact that Yoo plays the more mature and reserved twin, while Park is the bratty childish one? Genius.
In this universe heaven and hell aren't so much at war as just two halves of one whole–they must both exist to keep the world in balance. The brothers argue over existential questions, sure, but mostly they spend all their time playing endless games of badook on the bridge between heaven and hell (literally a suspension bridge up in the clouds), and watching over their respective charges. Hilariously, the king of heaven seems to be slightly better at the game and kind of an ass about it.
MU-YOUNG (Han Jung-soo) is the head Grim Reaper, leader of the army that serves the King of the Underworld. He's the guy that moves between this world and the next, to report to the kings and make sure that order is kept. He's big and scary, for sure, but I also get the sense that he's not going to be evil so much as just a guy doing his job. His job just happens to be sending Arang across the river, where she doesn't want to go.
The ghosts in this universe eat, sleep, and look just like the living, save for a tattoo on their necks to mark them as uh, past their expiration dates. The reapers bear the same mark on their hands. They're generally not visible to ordinary people (for instance Hwang Bora's seer character can't actually see ghosts but hears them, and she talks to Arang).
There's a peach motif that runs through the mythology — the king of heaven always eats peaches, and the dead can be scarred by the flowers of a peach tree. Without the explanation it looks a little funny that someone's chasing you and you're tossing flower petals at them like you're at a wedding, but they slice and dice anyone who's already dead.
The special was mostly filled with on-set interviews and cute Lee Jun-ki antics, just being a sweet oppa on set or making ridiculous squee-fists before his first kiss scene with Shin Mina. Her prep before scene: sit around. His prep before scene: breath spray, situps, squee-fists. A-DOR-able.
Arang and the Magistrate premieres next Wednesday, August 15 on MBC.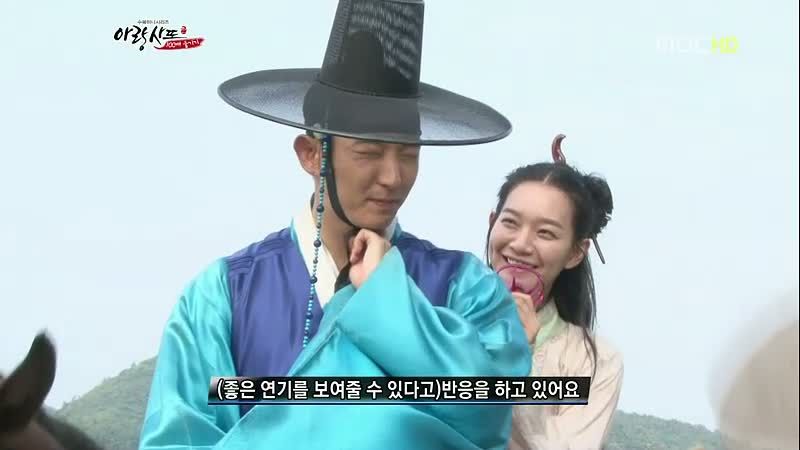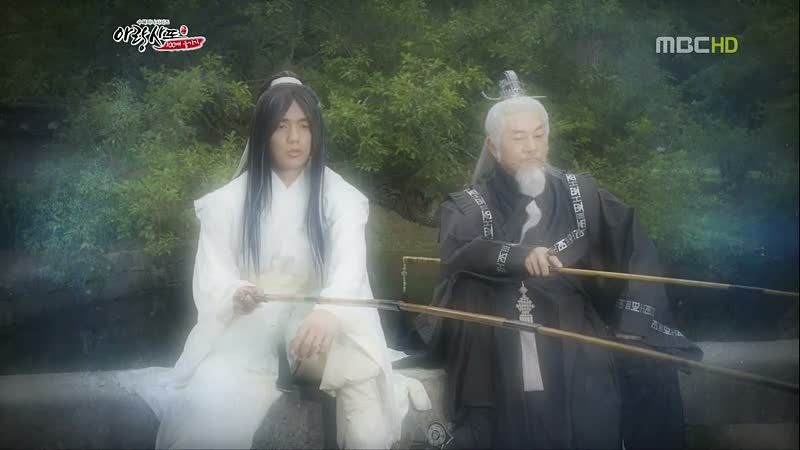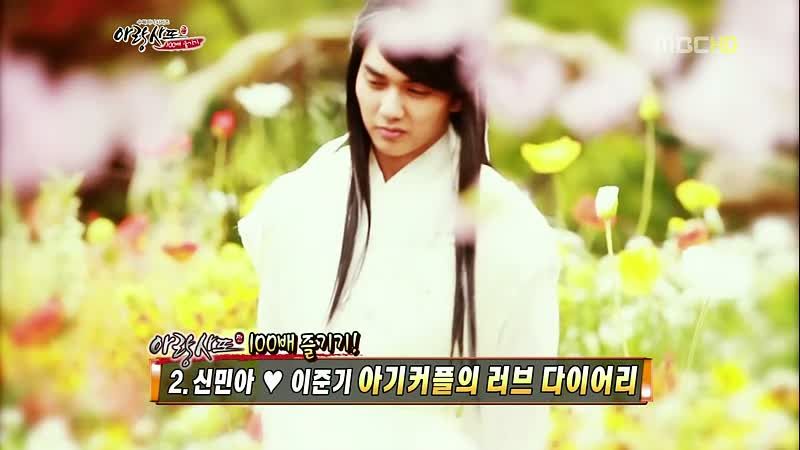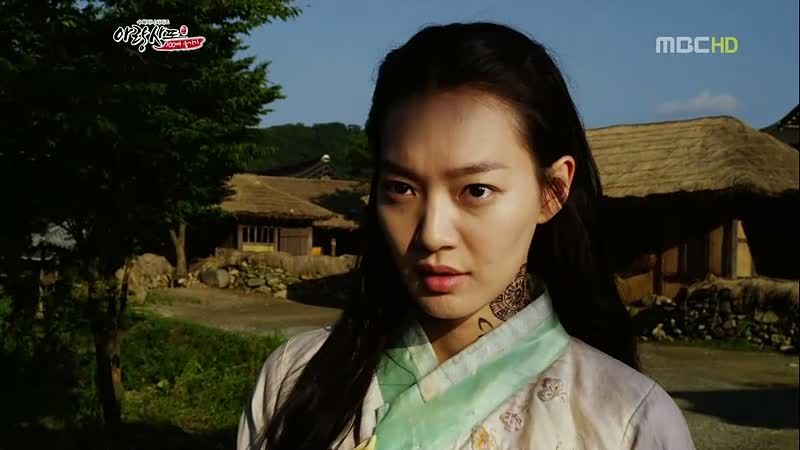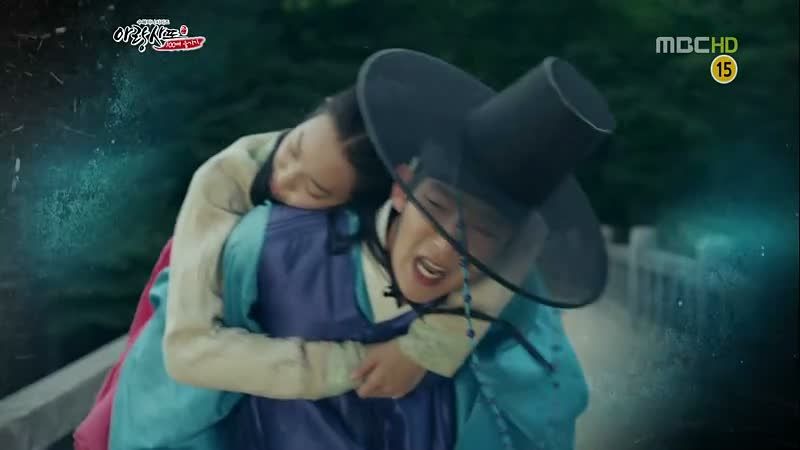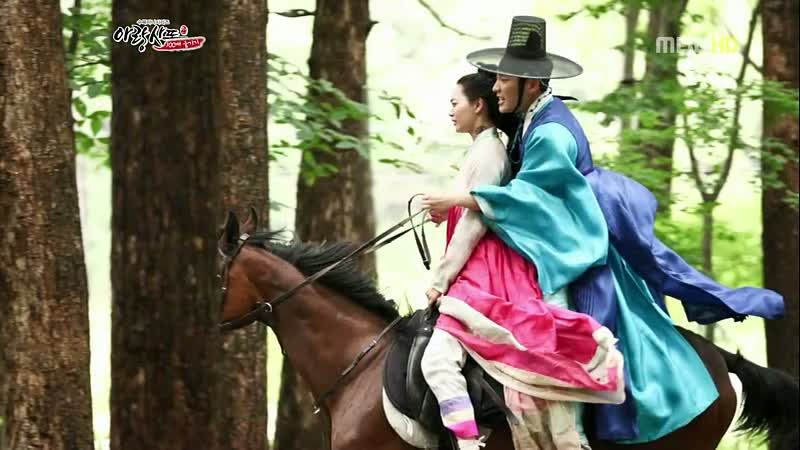 RELATED POSTS
Tags: Arang and the Magistrate, Han Jung-soo, Lee Jun-ki, Shin Mina, Yeon Woo-jin, Yoo Seung-ho