Joo Ji-hoon plays both prince and pauper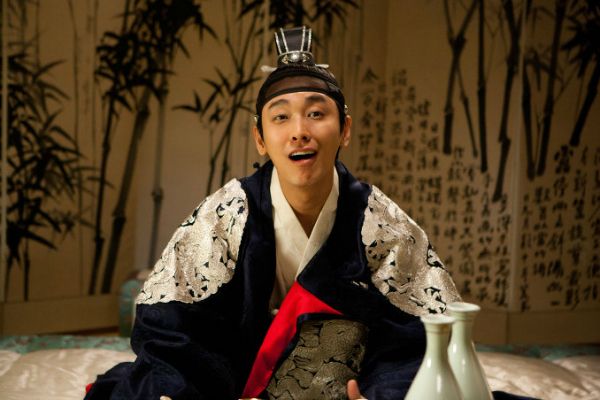 javabeans: So here's Joo Ji-hoon's new movie, I Am the King, and it looks like a hoot. Basically the premise is: Prince and the Pauper. That's all you need to know.
girlfriday: But, how come the prince and the pauper look like identical twins? Were they separated at birth? Or are they just happy-coincidence doppelgangers?
javabeans: See, this is the major hang-up I have with the Prince and the Pauper (and all its versions and retellings). How can two people look perfectly alike, like identical twins, and not be identical twins? At least in makjang dramas there's a reason they look alike.
girlfriday: Right? Like one was the sickly twin and cast aside by the ruthless king.
javabeans: Telling me to just accept that the king has the same face as a beggar and that nobody questions the biology is just too much disbelief-suspending. Then again, this IS a Korean movie, so perhaps we shouldn't speak too soon. (Act 3 twist!)
girlfriday: In this case, adding a birth secret would actually be more believable!
javabeans: I like how the stills basically tell us the whole movie right here. There's this lazy beggar, see, and he meets this king…
girlfriday: And they're eerily similar. What a coinkidink!
javabeans: And suddenly the king has a huge appetite and bows to his advisors.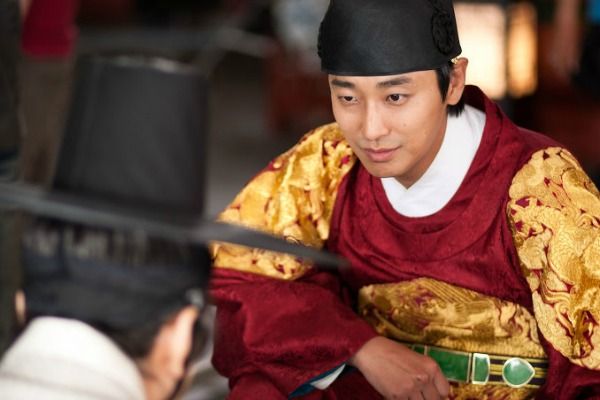 girlfriday: All newly polite and well-mannered, and yet totally lacking princely graces.
javabeans: But there are also those expected fish-out-of-water moments, like, You want me to do WHAT?
girlfriday: And reading the books upside-down and backwards.
javabeans: Meanwhile his poor bodyguards and advisers are left scratching their heads, like what crawled up this guy's butt and died? And apparently, there's a royal physician on hand for that.
girlfriday: Oooooowwwwww.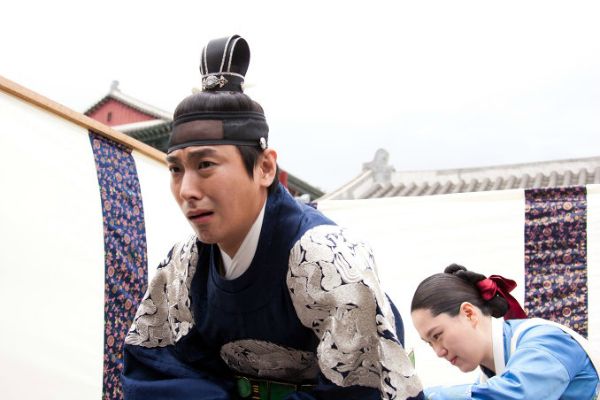 javabeans: The one thing that makes this premise different from, well, all other Prince-Pauper setups, is that this is apparently a riff off the life of King Sejong. It's totally a comedy and fictionalized, but they're playing with the idea that the great wise king got that way by experience the common life in his early years.
girlfriday: Ha, well that's certainly a twist on the Sejong biography.
javabeans: I'm assuming that the real Sejong comes back to the throne newly enlightened, but wouldn't it be hilarious if it was the beggar who went down in history, all Man in the Iron Mask style?
girlfriday: That'd be great. Or even if during his stint, he did all the important things, like invent Korean. And then the doppelganger gets credit.
javabeans: HA. Now I'm imagining the beggar being reminded of his expansive language project that's been stymieing him for years, and beggar's all, "Dude, why complicate it? Just copy sounds!" And voila, hangul was born.
girlfriday: Right? It's so much simpler! Hooked on Phonics!
javabeans: Except in his version it's Hookt on Fonix, and the rules are more logical.
girlfriday: LOL.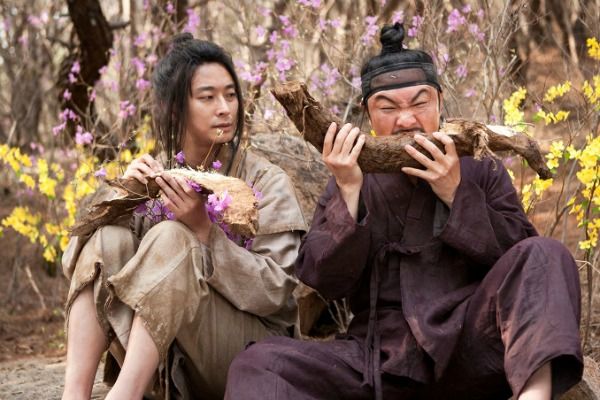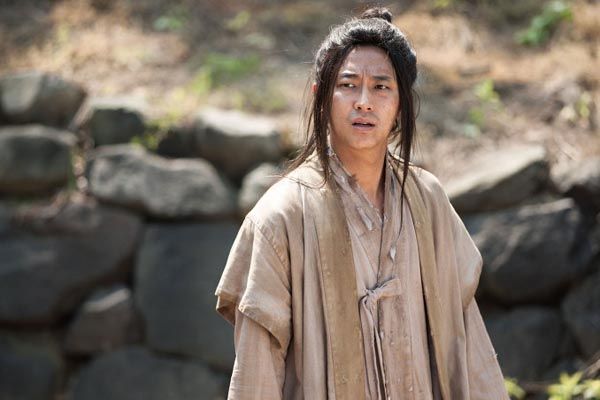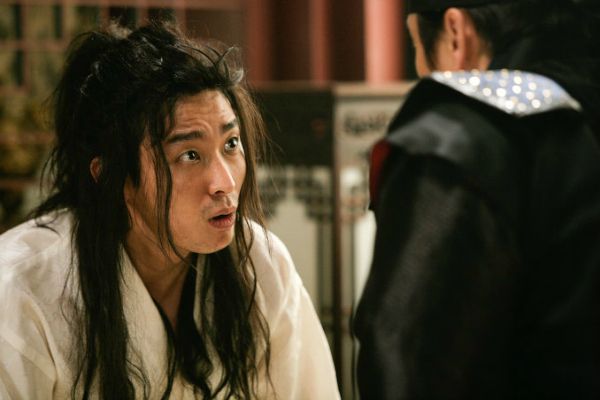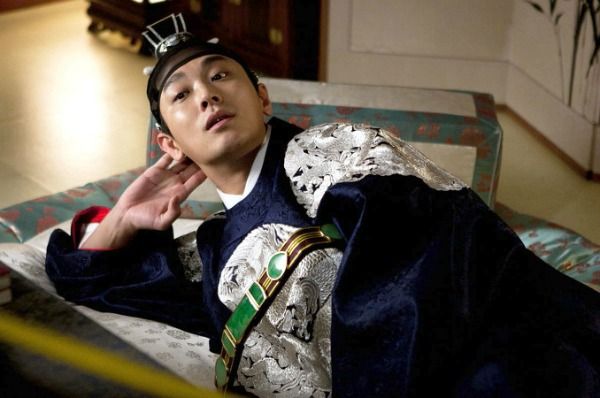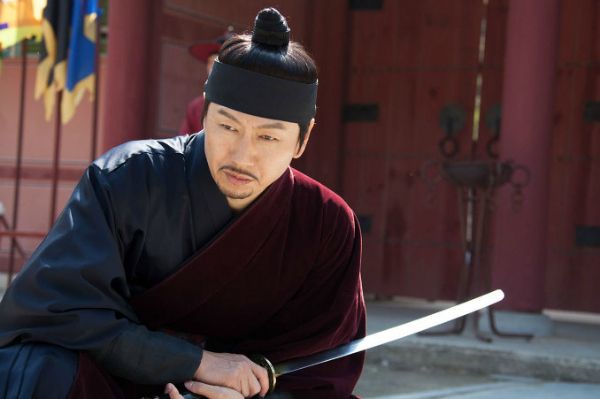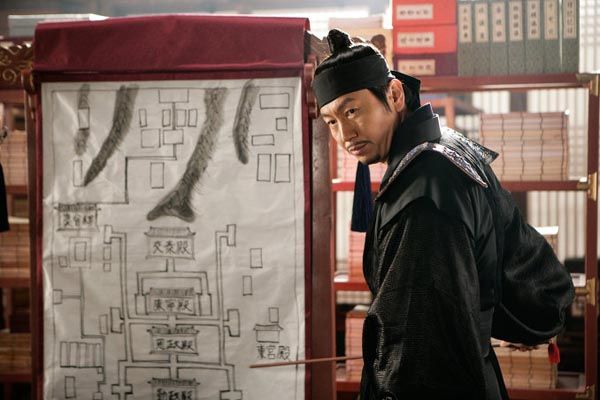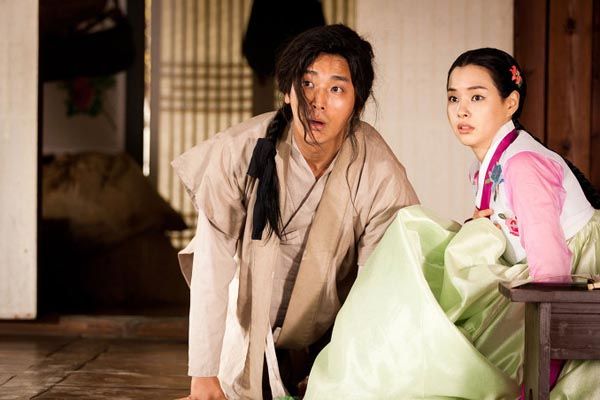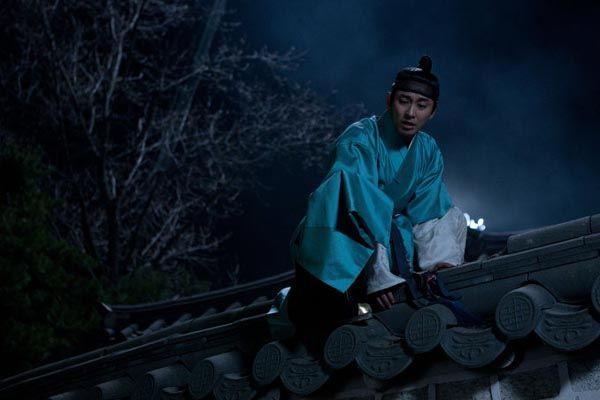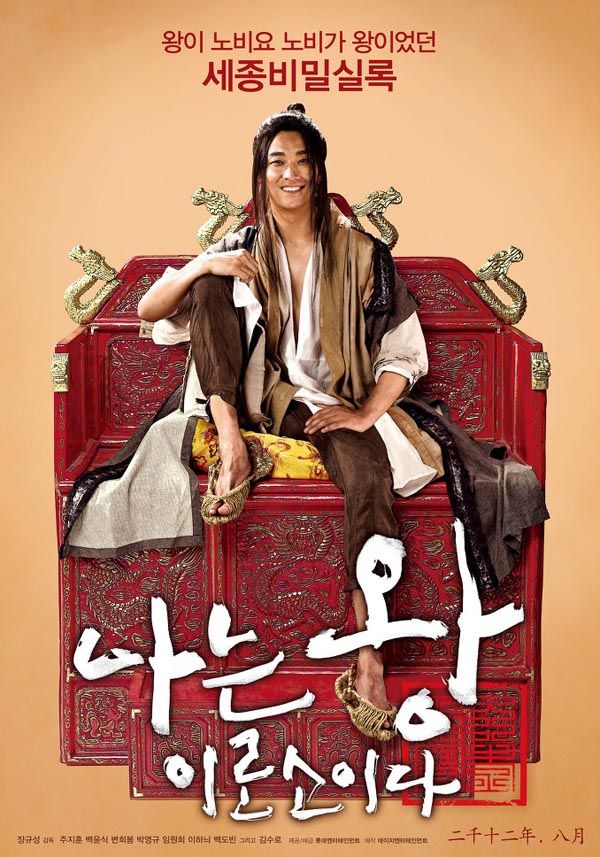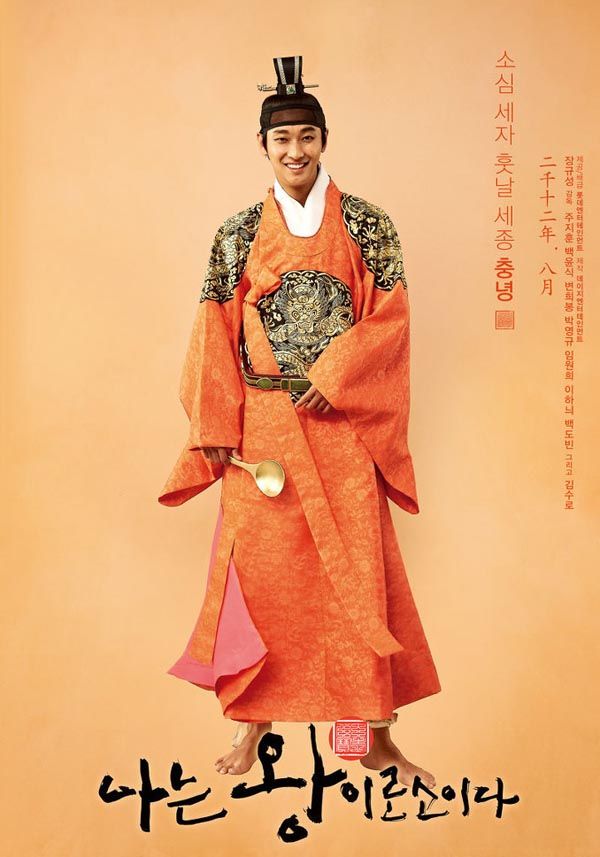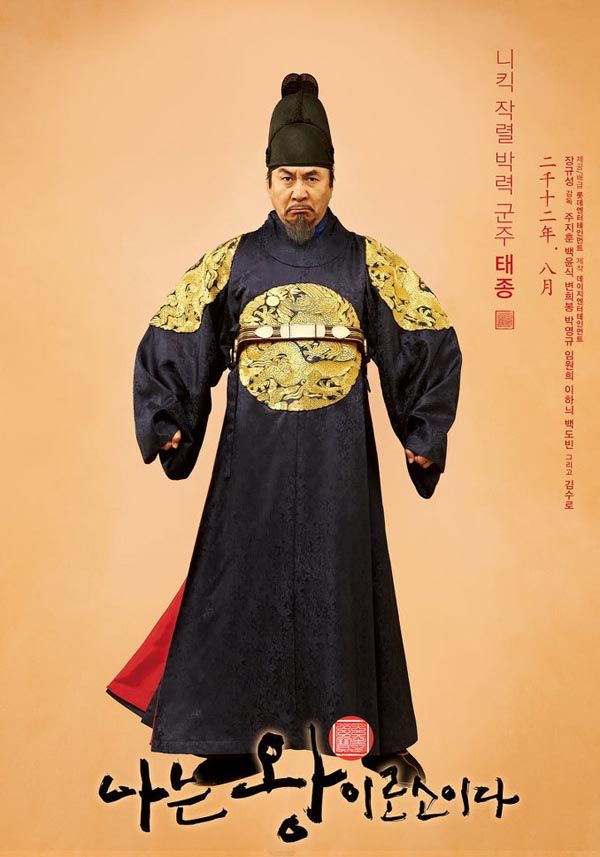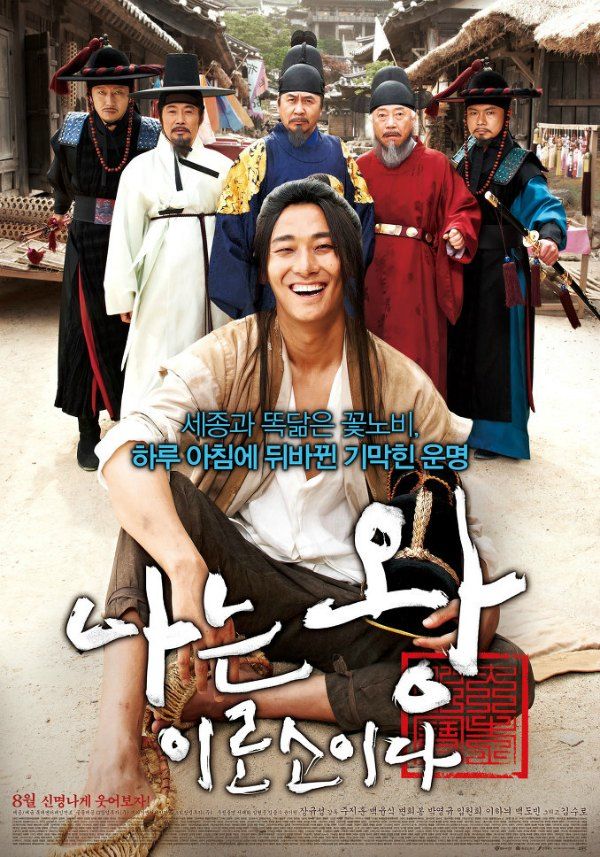 Via Daum
RELATED POSTS
Tags: conversation post, Joo Ji-hoon