Lee Jung-jin, Jo Min-soo as Pieta's twisted mother-son pair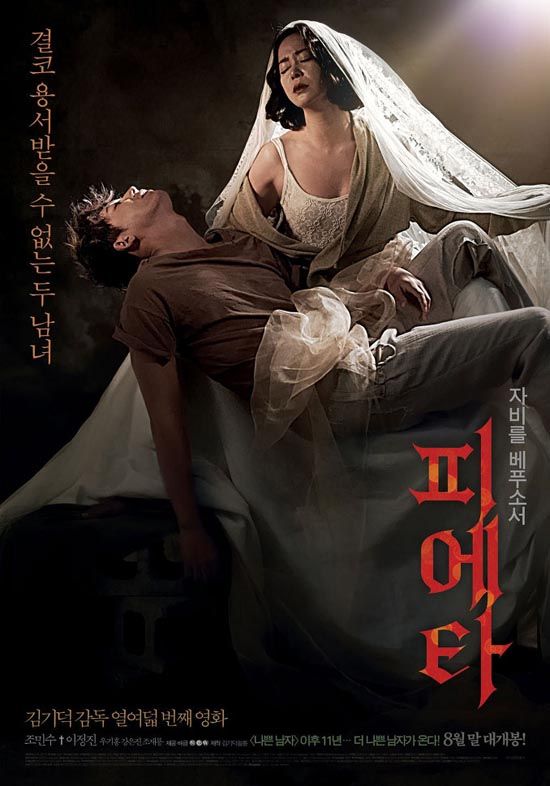 Huh. So my first thought on seeing this movie poster for Pieta was, "Doesn't that… kind of… border on sacrilegious?"
Followed immediately by, "Oh, it's Kim Ki-duk. The world makes sense again." At left, the poster bears the copy "Two people who can never receive forgiveness." At right, another tagline reads, "Lord have mercy."
That's not to knock Kim, who is, I think, a skilled filmmaker. It's just that I often have this dual reaction to a lot of his works where I feel both extremes—like and dislike, attraction and aversion. Some of his films are simply brilliant; the almost-wordless 3 Iron is my favorite. And then, sometimes I feel like he's perverse for the sake of perverse—either deliberately provocative, or intentionally impenetrable under the banner of art. Ultimately I figure the world needs storytellers like Kim, but I don't have to love all his stories.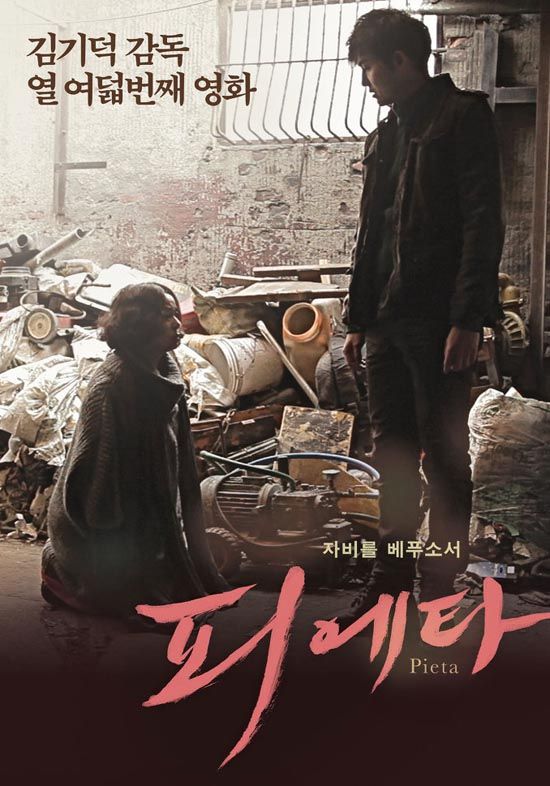 Pieta evokes that same split reaction in me: part of me is impressed with how grim the story goes, and part of me is repulsed. Watching the trailer below, I basically dropped my jaw halfway through it, said "OH SHIT," and gaped for the rest. It's seriously dark stuff.
Pieta is Kim's eighteenth film and stars Lee Jung-jin (Runaway Plan B, Wonderful Radio) and Jo Min-soo (Will It Snow For Christmas). As alluded to in the title, they portray (twisted) representations of the Pieta duo, aka Madonna and Jesus. In the preview, Jo Min-soo tracks down Lee Jung-jin, kneels at his feet, and apologizes for abandoning him. Presumably this happened when he was a young child because he doesn't recognize her, and without much reaction he asks, "Who are you?" and shoves her out his door.
Mother returns, trying to reestablish a connection, and it looks like his temper finally snaps. He pushes her down, his hand trailing up her leg, and sneers, "You say I came out of here? …then can I go back in?" (Commence jaw drop.) Then… yeah, you can probably infer the rest.
Perhaps Son has a change of heart, or maybe it's seeing his mother come to peril that brings him around, because later he begs, "I'm sorry! Just save my mother." At the end of the trailer, he asks, "Are you really the mother who abandoned me?" And she growls, "Devil bastard."
Yeah, there's a reason why the early tagline reads "Eleven years after Bad Guy, an even badder man arrives." You don't say. Yeesh. The official press release describes the plot vaguely and hints at "a cruel secret" that throws them into chaos. Even more chaos, I guess, 'cause they sure don't look like they're living cheery lives before the reunion.
Pieta has been accepted to Venice International Film Festival (which is where Kim Ki-duk won four awards in 2004 for 3 Iron). The film will screen first in Venice on August 29, followed by its release at home on September 6.
As for me, I need to go rewatch Runaway Plan B now to remind myself that I love Lee Jung-jin. And to stop feeling so creeped out.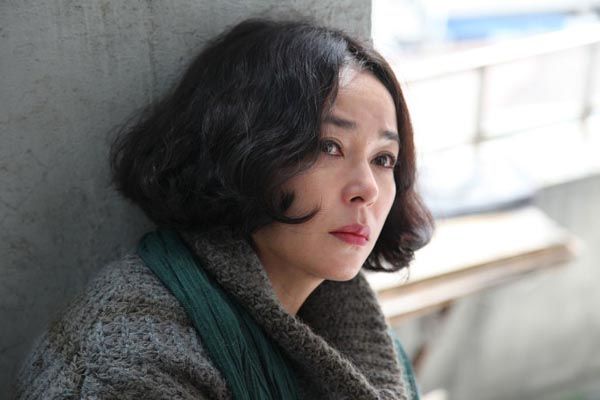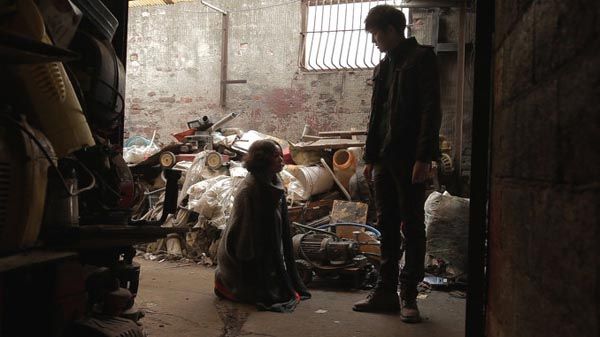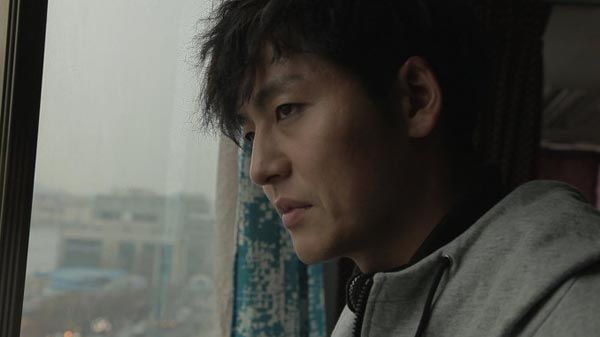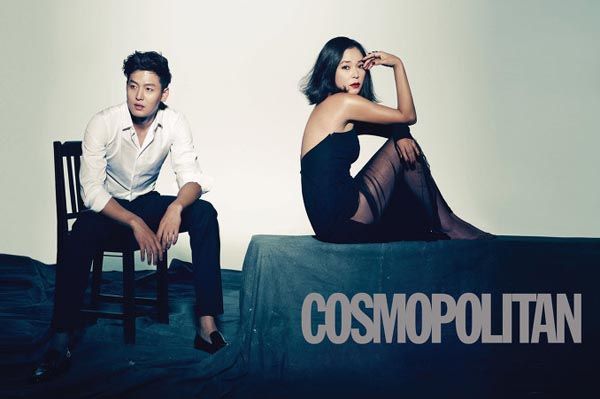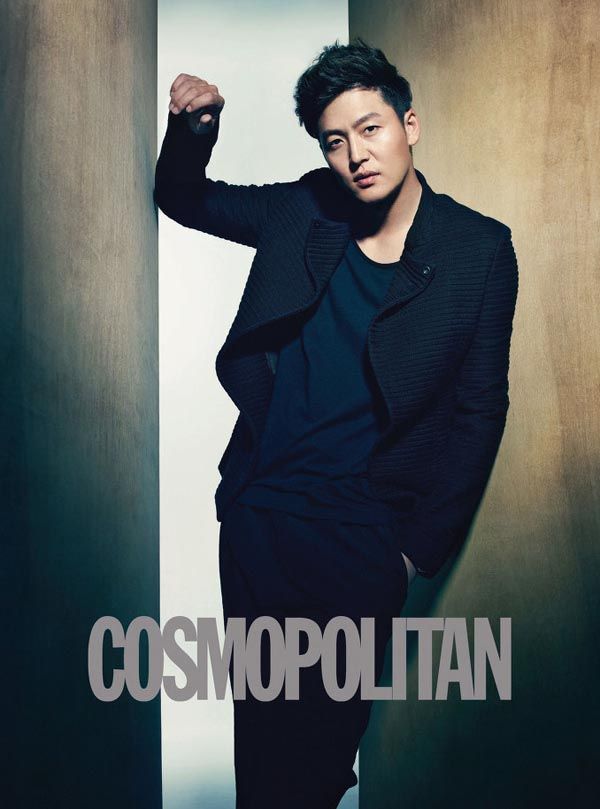 Via Hankook Ilbo
RELATED POSTS
Tags: Jo Min-soo, Kim Ki-duk, Lee Jung-jin