Ma Boy serves up gender-bender school romance… with a twist
There's another gender-bending youth romance on its way… but before you write this one off, there's one big difference from all the others: This time the boy's dressed as a girl. Hee. It's about time!
The short mini-drama is called Ma Boy and the main character is played by Kim So-hyun, a child actress you probably recognize from playing villainous characters in Rooftop Prince (as young Jung Yumi) and The Moon That Embraces the Sun (young Kim Min-seo). She's in her first leading role as Geu-rim, a student at an arts high school who dreams of becoming a pop singer.
At school Geu-rim gets a new roommate in Irene, who's actually a boy, HAHA. Irene is played by idol boy Sun-woong of the pop group Touch, and her persona is a pretty (female) CF star. His actual name is Hyun-woo… and I suppose we'll have to just watch to find out how Hyun-woo became Irene, because we're not given much information on that origin story.
In the poster above, the tagline for Hyun-woo reads: "This guy has a special secret." YOU DON'T SAY. Then at right, Irene sports a matching tagline, "This…girl also has a special secret." O RLY? So much ridiculousness, I can't wait.
Sadly, Ma Boy is only going to have three episodes. It airs on a cable channel, Tooniverse, and premieres on August 16. I'm not sure how available the show is going to be, but you can bet I'm going to scour the sites for it. With this premise, how can you not?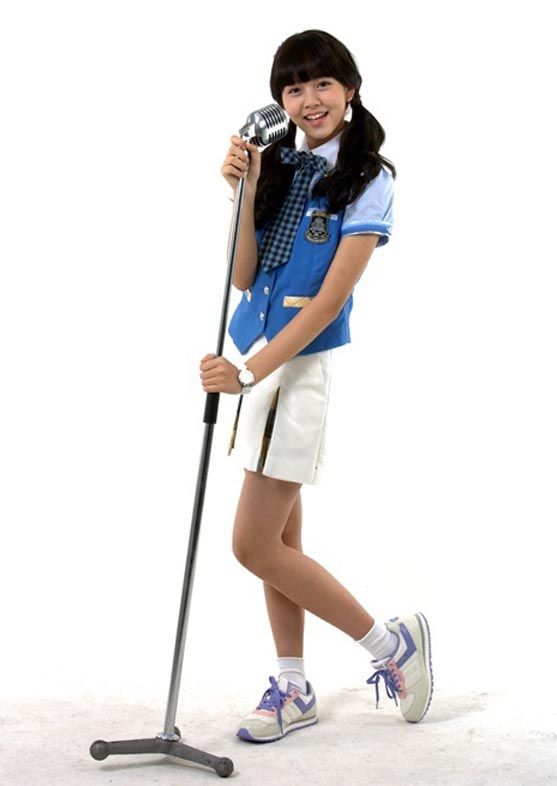 Via TV Report
RELATED POSTS
Tags: cable programs, Kim So-hyun, Ma Boy, Sun-woong