The Answer Me 1997 love keeps growing, along with ratings
Yay for Answer Me 1997, which is seriously the best show airing right now. Ratings are climbing at an impressive rate for the little cable show that could, and this week's broadcast netted a notable 3.25% rating (with a high of 4.56%). Whoa. Them's serious numbers for cable.
I was happy enough when it broke 1%, given that it's a drama that kicked off with so little buzz, but now I'm tickled that it's getting so much recognition as a high-quality production AND a buzzworthy "syndrome" show (meaning, it's becoming a real hit with an ardent fanbase).
What has the ratings climbing every episode is strong word of mouth, coupled with a burning need for us to know who actually ends up together, which the 2012 scenes hint at with clues dropped at regular intervals — just enough to satisfy us for a moment, but more tantalizing than anything.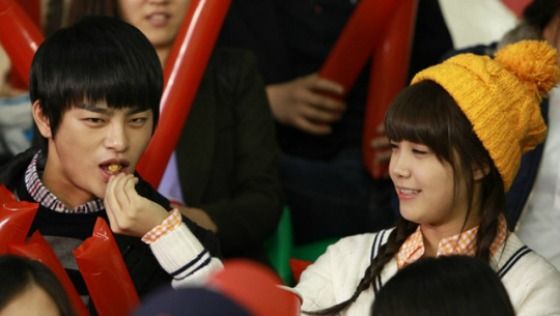 After all, we just need that confirmation, even with all the clues being dropped along the way. Because we all know who's going to end up together, right? Wait, or do we? Because will they do the obvious thing and give us what we're all rooting for? Or will they throw in the twist? Or is it more of a twist to twist the twist… and give us the original pairing after all? Is the first love the endgame, or is it a beautiful thing of the past? Who is it? WHO? Answer meeeeeeee, 1997!
It helps that the two leads are adorable together as the best-friends-since-birth pair Shi-won and Yoon-jae, and Jung Eun-ji and Seo In-gook have palpable chemistry. Take, for instance, the behind-the-scenes clip below, where Seo In-gook prepares to make his confession on his "D-Day." (He gets down on one knee, and Jo Eun-ji squeals and yells, "Get lost!" So cute.)
What I love about the show, and what I think is connecting with so many people, is that it's got a really strong sense of identity and an unwavering faithfulness to its heart, its emotional core. It works in tons of hilarious '90s references and is loaded with fun cameos, but the show doesn't build its plot around them; those are icing on the cake. It's got a smart, witty way of addressing the growing pains of its adolescent cast that is just as relevant today as it was back in the late-'90s setting of its primary plot.
Another of the show's charms is its Busan setting, which is just a matter-of-fact thing in the show. It's not a show about Busan — not like, say, Haeundae Lovers which makes it a point to work in the locale — but these characters feel like real people who belong there. (Aided by the fact that much of the principal cast is actually from the region.) I appreciate that for once we have a show that doesn't treat Seoul as the standard, and shows us that normal people live in normal cities outside of the capital.
In fact the popularity of the show even has fans talking in showspeak, making the Busan Saturi dialect the trend of the day. Ha. Saturi as the coolest thing ever? Are we in alterna-Korea, run by hipsters?
Answer Me 1997 airs on Tuesdays; up next week are Episodes 9 and 10.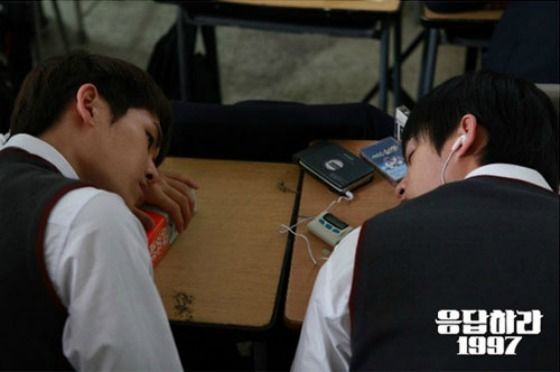 Via TV Report
RELATED POSTS
Tags: Answer Me 1997, cable programs, drama ratings, Jung Eun-ji, Seo In-gook