Vogue shoot. Fashion is weird.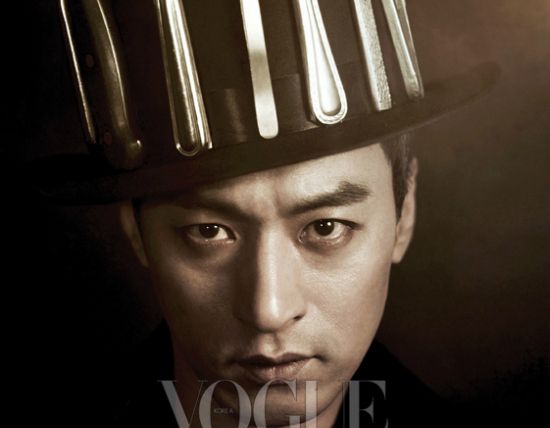 javabeans: I'm pretty sure I do not understand this shoot. Like, at all. Is it we-ran-out-of-shoot-ideas-so-just-give-hot-men-random-props day? And stick them in their hair?
girlfriday: What, you don't understand the deep significance of the bread-knife-hat?
javabeans: There are two ways to answer that. I choose the one that forces you to defend the hat.
girlfriday: It's clearly a… I'm sure it's intentionally… The use of light and shadow… Yeah I got nuthin'.
javabeans: I guess you could say… that the hat can defend itself. Badum-ching!
girlfriday: Hur.
javabeans: What confuses me — among so many things — is how these shoots are remotely related. What the themes could possibly be. Also what is in Joo Jin-mo's hair?
girlfriday: Aside from random cutlery?
javabeans: Well, there's that other one where he's wearing… a spigot? Is that why he's wearing a vinyl jacket, so he doesn't rain on himself?
girlfriday: OR it's from the future. That's pretty much my go-to thing when I don't understand what's going on.
javabeans: So what you're saying is that people in the future have all gone insane and started wearing hardware as hairdos.
girlfriday: Well yes, that's the only explanation. As clearly, this is not a fashion statement that follows present-day logic.
javabeans: I sort of want to reach into Yoo Ji-tae's photo shoot to yell at him that that's not how you play music. He seems to be struggling with the concept.
girlfriday: I do like his trumpet-as-seashell one, like I hope he hears the ocean in there.
javabeans: It's cute, but it also makes me want to deafen him. And Yoo Seung-ho… looks perfect. Yum.
girlfriday: Yeah how come he didn't get some equally weird-ass concept? He just got to look cute.
javabeans: Now we know the answer of which star is the smartest.
girlfriday: Editor: But you could hold this really relevant egg beater! Yoo Seung-ho: Or… I could stand here and look pretty.
javabeans: Editor: The egg beater is profound and metaphorical! Yoo Seung-ho: My idea makes sense.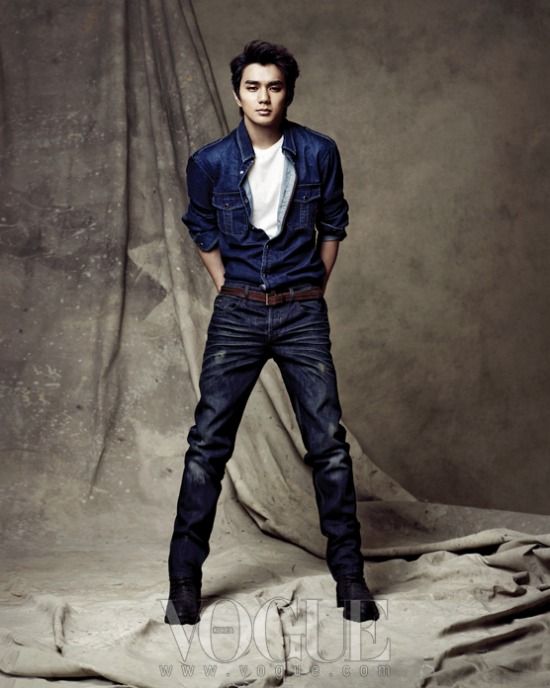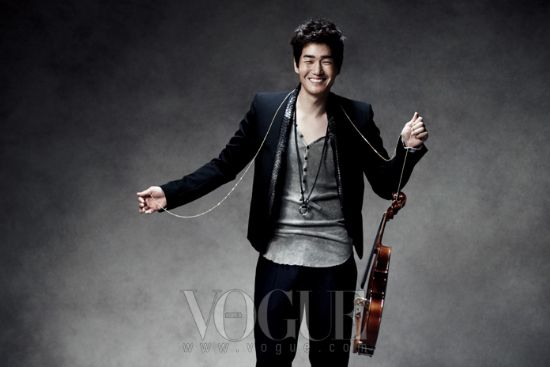 Via Vogue
RELATED POSTS
Tags: conversation post, Joo Jin-mo, Jung Woo-sung, photo shoots, Yoo Ji-tae, Yoo Seung-ho