Hanging around on set for Oohlala Spouses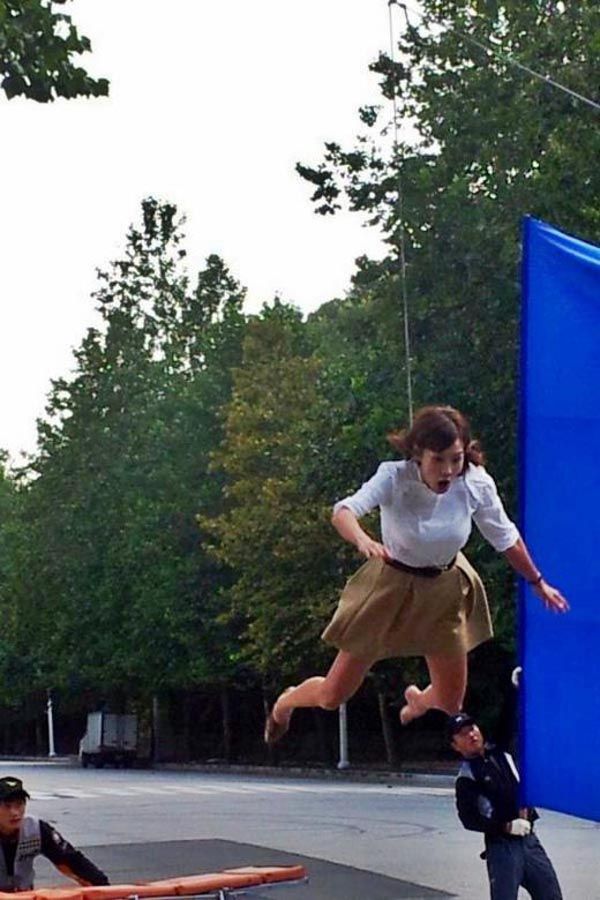 Looks like hijinks galore for body-swapping romantic comedy Oohlala Spouses, which stars Kim Jung-eun (Hanbando, I Am Legend) and Shin Hyun-joon (Gaksital) as married couple who find themselves in each other's bodies.
No word yet on what the mojo is to effect such a change, but based on these behind-the-scenes snapshots, the fantasy element is definitely in play. Here the heroine is, dangling from wires, as seen in photos uploaded to Shin Hyun-joon's Twitter account with the note, "Jung-eun-ah, I'm sorry, it seemed like you really really hated this photo, so I'm uploading it. Really sorry!" HA. Why does that apology not sound like much of one?
Then he followed that with the tweet, "Jung-eun-ah, I'll just upload one more photo that you hate, really sorry!" If that's the kind of chemistry we're working with, I think I'm gonna enjoy this show.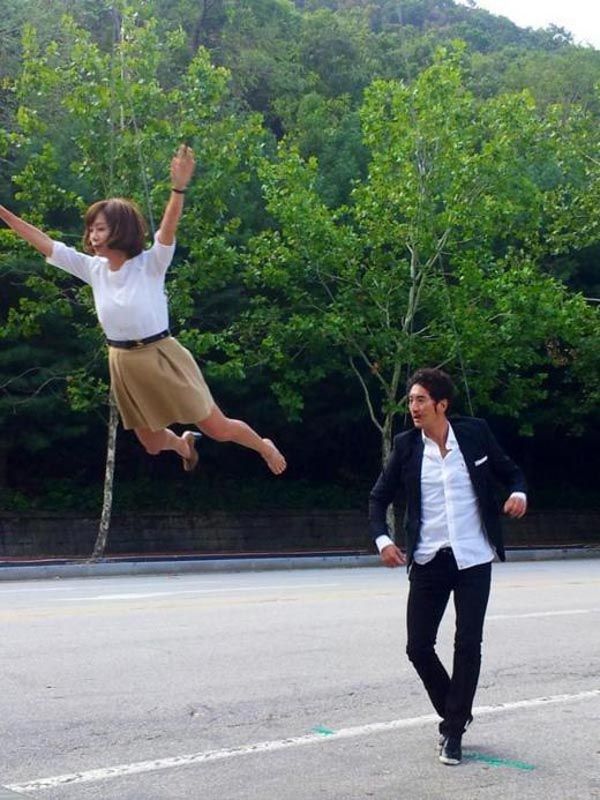 The drama began shooting last week, which included an underwater portion (at bottom) for both leads. Aw, it looks like in their first meeting, she rescued him from an accident by pulling him out of the water and delivering CPR. She saves his life, he falls for her, they marry and end of story. No, wait. Then he grows into a paternalistic husband (though charming!) and she becomes an ordinary housewife, until the day they learn to walk a mile in each other's shoes.
The drama also stars Han Jae-seok (Merchant Kim Man-deok), Han Chae-ah (Gaksital), singer Narsha, and Juni (I Am Legend).
It replaces Haeundae Lovers as a Monday-Tuesday drama and will premiere in October.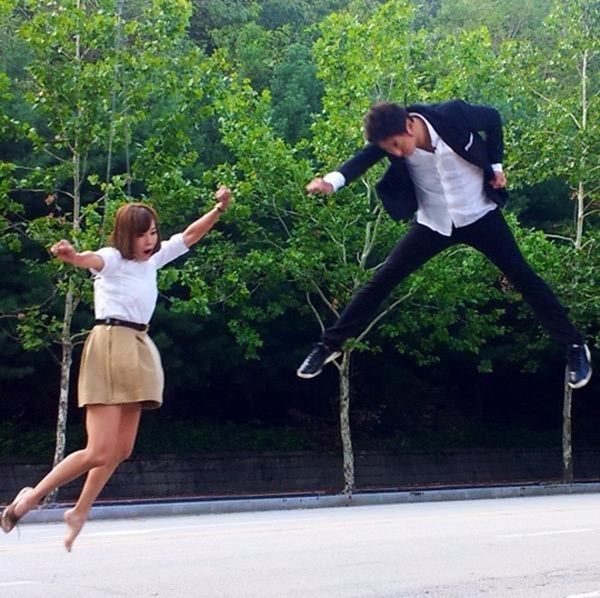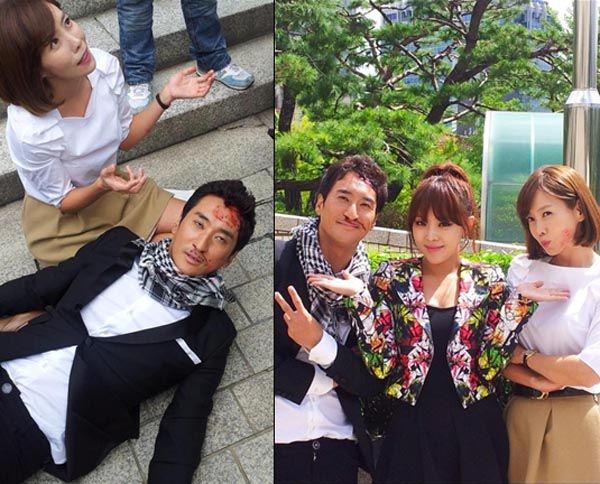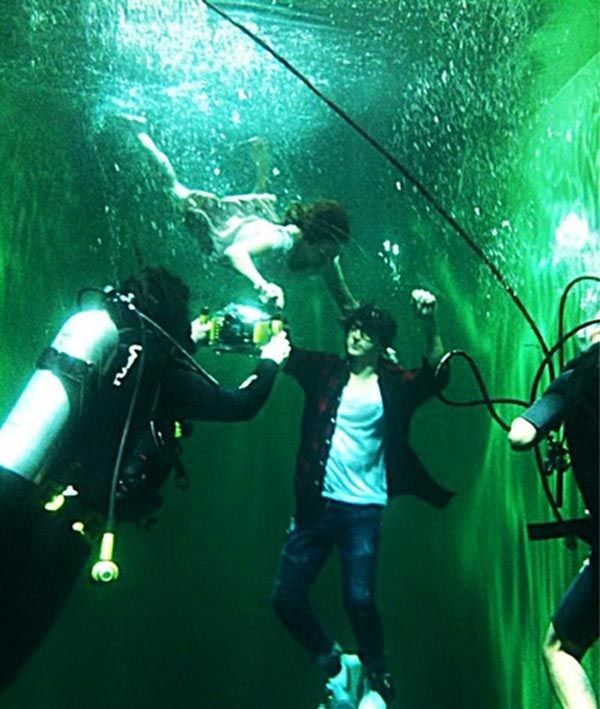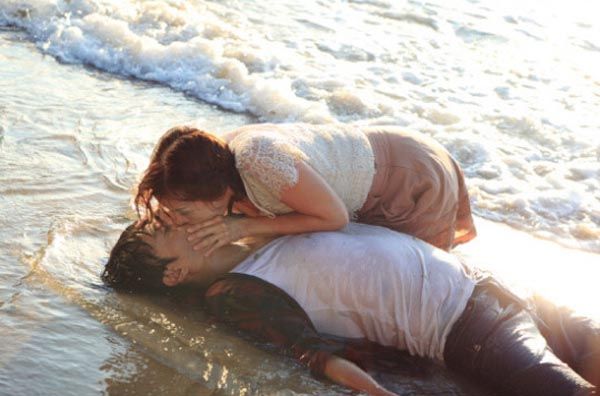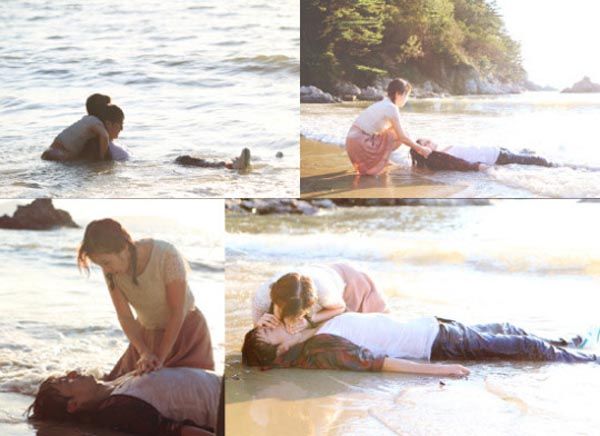 RELATED POSTS