IRIS 2 secures cast and crew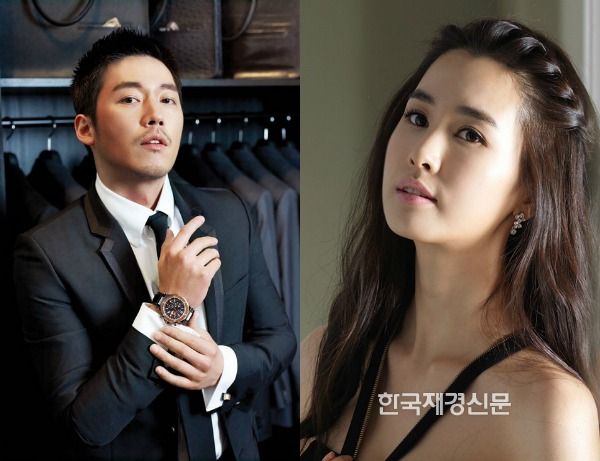 It's full speed ahead for blockbuster spy sequel IRIS 2, which will really be the third installment in the IRIS / Athena franchise. Leads Jang Hyuk and Lee Da-hae have signed on to headline the drama, which means this will be their third time as costars. The production has put two directors on the project from the get-go as well — PD Pyo Min-soo of You've Fallen For Me and Coffee House, and PD Kim Tae-hoon of Athena.
Jang Hyuk will play a team leader at spy central NSS, an ex-cop who puts his life on the line to go up against Baek San and IRIS (the Big Bad). And while that's going on, he also gets sucked into a different case that might change the course of his destiny. Dun dun! I feel like Jang Hyuk's played this guy a million times before, but obviously it's because he's good at it. I just hope there's more for him to mine as far as character work, 'cause he doesn't have to work very hard to look like a badass spy.
Lee Da-hae plays an agent in NSS, a gold-medal sharp-shooter. She's a little quirky in daily life, but then in the field, she's all business and can out-shoot anyone. I don't know that anyone can beat Su Ae's hardcore black ops assassin as far as franchise heroines go (Remember when she just sliced through throats like they were butter?) but at least this is a change-up for Lee Da-hae, and I like the idea that she'll have a duality to play on and off the field.
Kim Seung-woo and Kim Min-jong have signed on as well, to reprise their roles as North Korean agents from IRIS and Athena. Kim Seung-woo actually has the longest-running character in the entire franchise, which is saying a lot when characters tend to drop like flies come finale time. He plays Park Chul-young, North Korean spy team leader and all around badass.
Kim Min-jong plays Kim Ki-soo, a funnier and quirkier character who was once a North Korean spy but spent a long time getting comfortable in his cover life in the South. He's more of an informant who plays to both sides, and has trouble with things like guns and rules. He's a riot, especially when mixed in with all the straight-laced super serious spies.
Oh Yeon-soo (Bad Guy) will be playing the director of operations at NSS. She's obviously a tough-as-nails type, and goes toe-to-toe with the president to keep NSS running the way she wants. Oh Yeon-soo is perfect for the job, and I'm a fan of putting her in charge.
Kim Young-chul (IRIS) will be reprising his role as Baek San, obviously, since the entire premise of this season is based on rooting out his evil organization. He was the director of operations in IRIS, turned out to be the bad guy, and now we pick up with that story to find out who really pulls the strings.
Im Soo-hyang (I Do, I Do) will be playing a killer for the baddies. Interesting. She's still extremely limited as an actress, but she was actually pretty likable in I Do, I Do, and she has the eyes for an evil assassin role, that's for sure. Kang Jiyoung (of KARA) and Lee Joon (of MBLAQ) will be playing rookie NSS agents and partners.
IRIS 2 begins shooting in October and plans to premiere in February 2013.
Via OBS, Hankyung, Star News, Break News
RELATED POSTS
Tags: Im Soo-hyang, IRIS 2, Jang Hyuk, Kim Min-jong, Kim Seung-woo, Lee Da-hae, Oh Yeon-soo, sequels