Seo In-gook for Allure and Elle Girl
It's photo spreads galore for the bright-eyed leads of Answer Me 1997, which ended its run today. [PLEASE NO FINALE SPOILERS HERE.] It was really fun to see what started out as a small cable series become such a buzz show, and get so much media attention for the cast and crew.
Leading man (er, boy… man-boy) Seo In-gook is getting the bulk of the attention, but I think it's warranted — not just because he's purrrrty, but because he really did act his heart out as the insecure teenage boy who probably thought a thousand times before buying a stick of gum. Here he is in spreads for Allure and Elle Girl, where the concept seems to be that he doesn't much want to be wearing his clothes. I think we can work with that.
The 25-year old singer and actor debuted on the reality audition show Superstar K, and 1997 was his first starring role. About his character, Seo said: "I didn't know I would meet a character like Yoon Yoon-jae and receive this much love. Each and every day is happy and joyful." He's going right away from one ensemble drama to the next, and has already been filming for weekend drama Rascal Sons. "The reason I chose a long 50-episode weekend drama is because I wanted to watch and learn from more teachers and sunbaenims."
About his working relationship with co-star Jung Eun-ji and their dating rumors: "Even when there were no cameras we spoke in our accents and played Yoon-jae and Shi-won. The reason I worked hard to be friendly with Eun-ji-sshi is because I know how important it is for a man and woman to have chemistry. I wanted the audience to feel that from us. If there's a scandal [rumors] then I figure we succeeded." Aw, but if you DID have a massive crush on her, you would be a total spazz about it right? *Refuses to believe you are not your fictional character*
Seo's new weekend drama Rascal Sons premieres this Saturday on MBC.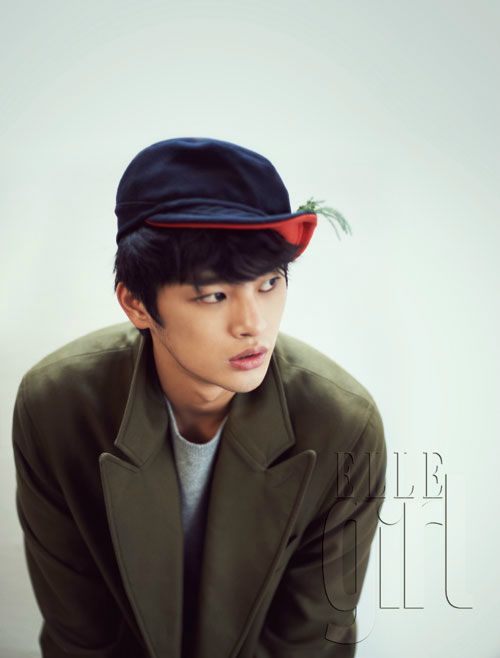 RELATED POSTS
Tags: photo shoots, Seo In-gook