Yoon Kye-sang headlines new comedy film
Mrawr. Uh… what was I doing? Oh right. It's been a while since we've seen Yoon Kye-sang on our screens since the end of High Kick 3, and he has since picked up and dropped a dark crime thriller, opting instead to return to the big screen in much lighter fare. He'll be starring in the comedy film Acting Lessons, which sounds like a hoot. I like both sides of Yoon: dark Phungsan Dog style or goofy tv doctor style, but I do enjoy him more when he's just letting go of all coolness with gleeful abandon.
Acting Lessons is a family human comedy, directed by the writer of the Cha Tae-hyun racehorse movie Champ. Champ is exactly along the same lines–a heartwarming human comedy, which maybe possibly might have made me cry. (What, I love animals, okay?) Yoon Kye-sang stars as a no-name actor, a guy who's been in famous movies… except no one can remember him because he was an extra. Ha. But one day his father collapses and leaves behind a bunch of debt that he suddenly has to settle. So far this is sounding like a drama plot.
So out of desperation, he takes a pretty strange acting job… pretending to be the long-lost son of a chaebol family, who is developmentally disabled. Dude, this is totally like a drama premise. It's My Girl the guy version, with a disability added as a level of difficulty. I can see it being really sweet and heartwarming along the lines of Bad Family, where pretending to be part of a fake family can create a deep bond. And of course, the character thinking of the whole thing as his first starring role where he doesn't get any outtakes is just funny.
During his hiatus, Yoon has been learning how to cook, which he's showing off on a reality series for cable network O'live TV, called Yoon Kye-sang's One Table. In an interview with Cosmopolitan, he says he has no plans to become a celebrity restaurateur, but would like to just invite people over and make them dinner. When asked what the biggest difference is between the real Yoon Kye-sang and his image, he says, "Well my last two projects [High Kick and Best Love where he played doctors both times] got a lot of love, so people seem to think I'm smart. But I'm not. I think a lot though."
When asked if he watches dramas during his down time, he said, "No, I don't watch dramas. I get jealous. If I see something good, it makes me mad." Hahaha. He says he's mellowed out with his acting, having learned by now that acting isn't something that gets better the harder you try–it just leads to overacting. He says he's more careful about story and character now in choosing his projects, and searches for characters he can embody in a natural and believable way.
Acting Lessons enters production this month, so likely an early 2013 premiere. In the meantime, have some more Yoon Kye-sang in Cosmo: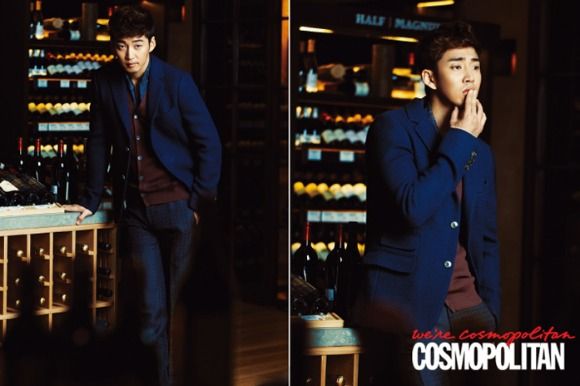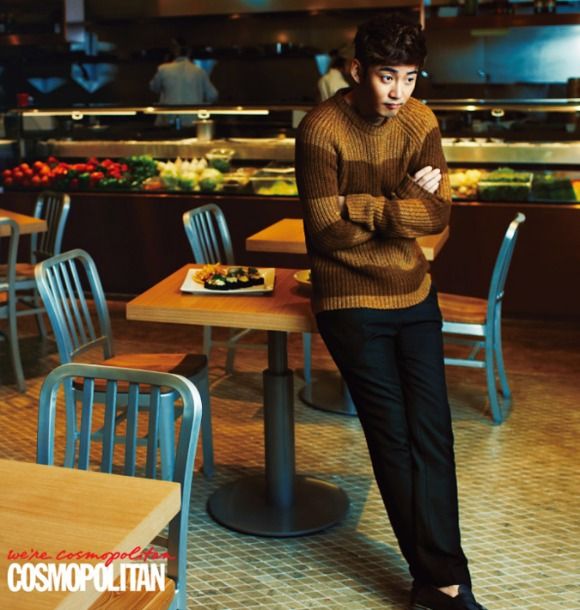 Via Oh My News, Cosmopolitan
RELATED POSTS
Tags: Yoon Kye-sang