Alice in Cheongdam-dong casts second leads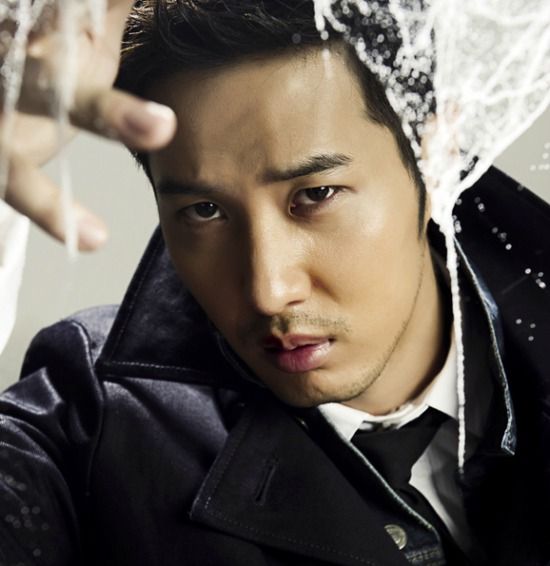 Woohoo — Kim Ji-suk (I Need Romance 2012) has been offered the second lead in the upcoming rom-com Alice in Cheongdam-dong, starring Moon Geun-young and Park Shi-hoo. He's still considering the role so it's not a done deal yet, but so far the cast for this drama is shaping up rather nicely. I've liked Kim Ji-suk before, but I do think he's one of the slew of recent actors who's making a bigger and better comeback post-army duty.
Alice in Cheongdam-dong is based on the novel Cheongdam-dong Audrey, about a Candy-type of heroine who enters the bizarre and foreign world (hence the play on Alice in Wonderland) of the uber-rich, who live in the tiny insular neighborhood of Cheongdam-dong. Moon Geun-young plays the heroine, a young fashion designer who gets hired at her dream job, only to find out that her high school classmate and rival is the boss's wife and determined to make her life miserable.
The rival will be played by So Yi-hyun of You've Fallen for Me (pictured below). Urg, this actress really makes every character she plays So. Uninteresting. I suppose if I'm meant to hate her, I'm halfway there? Her character lived in the heroine's shadow when they were young, so naturally she thinks it her life's mission to make her pay now. Kim Ji-suk will play an advertising exec, and Park Shi-hoo is the rival designer company's president, and also So Yi-hyun's ex-boyfriend. Is the entire plot going to be a big frenemy war? I hope not.
The drama will be penned by Kim Ji-woon and Kim Jin-hee, who were junior writers on Tree With Deep Roots and Queen Seon-deok. Directing is PD Jo Soo-won of Hyena. The one thing that worries me most is the drama's description that the heroine starts out as a hardworking Candy… and then decides not to live that way anymore and puts all of her effort into becoming a Cinderella. Er, that's your new goal? To marry Prince Charming? Please tell me there's more to this drama than that. Pretty please?
Alice in Cheongdam-dong will follow weekend drama Five Fingers which puts the premiere sometime in December on SBS.
RELATED POSTS
Tags: Alice in Cheongdam-dong, Kim Ji-suk, Moon Geun-young, Park Shi-hoo, So Yi-hyun