Doctors, horses, body swaps: New ratings battle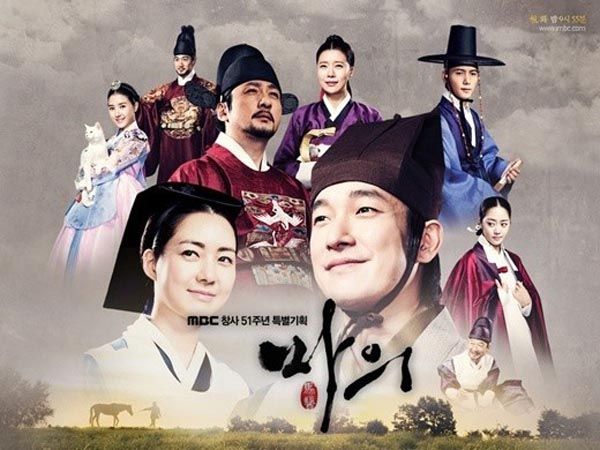 Out with the old, in with the new: There's a brand-new ratings three-way in dramaland, with two new dramas premiering this week in the Monday-Tuesday slot. And wouldn't you know it, the results didn't quite shake out as expected.
Oohlala Spouses was KBS's new entry, with its rom-com hijinks replacing Haeundae Lovers. Over on MBC, The Horse Healer took over the top slot from medical drama Golden Time. And on SBS, we've still got sageuk drama Faith hanging in there as it enters the second half of its run.
All eyes were on The Horse Healer to run away with the prize, for multiple reasons: It's a grand-scale sageuk, and audiences like those; it's got a large production budget (20 billion won); it's taking over a winning timeslot; and the cast is chock full of name stars such as film actor Jo Seung-woo, Lee Yo-won (who starred in Queen Seon-deok to uber-hit ratings), Sohn Chang-min, Lee Sang-woo, Kim So-eun, and more. And yet, The Horse Healer could only muster a last-place premiere. Its number was 8.7%.
Oohlala Spouses was definitely the one I was looking forward to given its uproarious premise and promotional teasers/posters/previews (also: I miss good comedies—where did they go?), but I didn't expect it to be the first-place finisher off the bat. For one, rom-coms as a genre tend to play second fiddle to sageuks; it's not my personal preference, but that's just the dramaland way. Also, while Oohlala's stars are well-respected and talented (Kim Jung-eun, Shin Hyun-joon), they don't quite have the buzz factor or fresh youth of a Jo Seung-woo or an Lee Min-ho.
Yet whaddaya know, it pulled out a double-digit premiere (10.9%) and claimed first place. Aww, yeah. Faith, meanwhile, stayed more or less level with a 9.3%.
That was Monday. Tuesday's episode was even better for Oohlala (go, shenanigans, go!), which made a nice jump to 14.5%. Faith stayed level again with a 9.5%. But despite the slight uptick, this time that only rated third place, because The Horse Healer also ticked upward to 9.7%.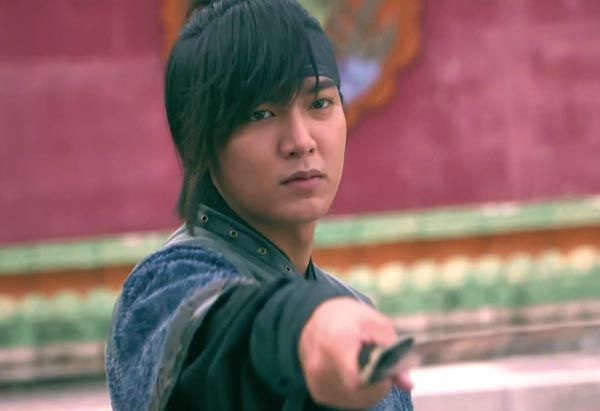 It's worth noting that these numbers are all pretty close anyway, so there's no overwhelming winner or loser. Contrast that with the Wednesday-Thursday shows, where there's a much clearer hierarchy. (Nice Guy looks like it's going to keep growing from its mid-teens ratings, perhaps on its way to filling the void left by its predecessor Gaksital, which broke 20%. Arang and the Magistrate holds steady in the lower-teens ratings, while To the Beautiful You has spent the entirety of its run in the 4%-5% range.)
Another caveat: I suspect that The Horse Healer will find its audience, despite its slow start. Yesterday the headlines were all doom and gloom about the big blockbuster coming in last place. (Though really, it was last place by less than a percentage point.) Today, the mood is more optimistic, and this is a show with 48 episodes more to go. There is plenty of time. (SO MUCH TIME. Oy, 50 episoders.) Though I can't help rooting for Oohlala to at least keep its lead for its 16 episodes; then it can hand it off to the horse doc. As for Faith… yeah, I see why it's at 9%, and that seems about right to me. It's a fun show to think about… but sometimes more so than to actually watch. Yes, even with the beauty that is Lee Min-ho. Oh right, and Kim Hee-sun ain't exactly shabby either.
Via TV Daily, Sports Chosun
RELATED POSTS
Tags: drama ratings, Faith, Oohlala Spouses