Hwang Jung-eum, Kang Ji-hwan as potential drama couple
Okay, so I started reading this news with a "meh" attitude, and by the time I got to the end of the page I was just about hopping in anticipation. The drama is titled Incarnation of Money (or Money Incarnate; it's a working title and neither translation really works for me, but we'll see what they come up with). It's an upcoming SBS weekend show from the producers of Giant and History of a Salaryman. And it's courting Hwang Jung-eum and Kang Ji-hwan.
Okay, now for the details. Hwang Jung-eum (Golden Time, Can You Hear My Heart) appears to be the stronger prospect at the moment, having confirmed that she's "favorably considering" the role (and some articles even have her as a done deal). She'll be reuniting with the writer and director, having worked on their first project together, hit drama Giant, which surpassed 40% ratings and was a multi-generational epic. Since the team went on to claim hit number 2 with History of a Salaryman, suffice to say that Round 3 is facing some heightened expectations.
Her character description piques my curiosity: Hwang plays the daughter of a loan shark and "knows nothing but money." With a personality described as pragmatic and a strong work ethic, she eventually becomes the president of a savings bank. It's a different type of heroine than we're used to, in a dramaland that loves its leading ladies to be on the victim side of that loan shark equation; they're always the ones being chased by the money-grubbing gangsters, not the ones on their side.
Her character will start out "ugly" and then get an extreme makeover; she starts out overweight and wearing glasses and braces. "With tons of hard work and lots of money, she undergoes a transformation to become a top-class beauty." I sort of groan at the necessity to make her go from extreme to extreme, but it sounds like her ugly duckling past informs the character and carries over into the present.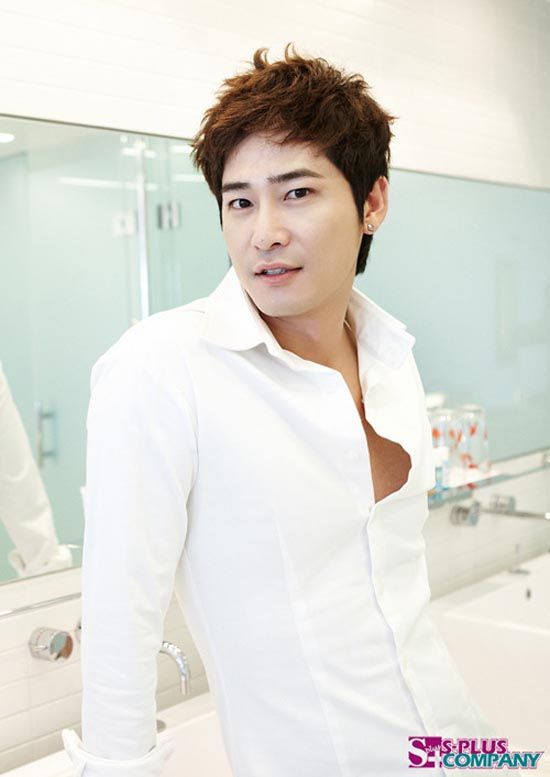 Then things get wacky: Our hero named Lee Cha-don knows of her past and is in debt to her, but happens to be locked up in a psychiatric hospital on a remote island. Already I like this. Kang Ji-hwan (Coffee House, Detective Cha) can do wacky and dramatic like nobody's business, so I'm totally seeing this. So our heroine goes to spring him from the joint, armed with faked marriage registration documents, beginning their faux-spouses routine.
But that's not all. Then! She starts to suspect her new not-husband of having killed her father, who died under suspicious circumstances. Just as "her ideal man" makes his appearance and kicks up the love triangle.
This sounds cracked. And I mean that in a good way. If I hadn't seen History of a Salaryman, my eyebrows would be UP TO HERE (points at ceiling) right now. However, since I did watch that kooky show, which had some of the zaniest comedy in recent drama history (with stellar acting and fantastic directing), I am instead really excited about Incarnation of Money (or whatever they end up calling it). Can't you already picture it? I mean, I'm not so blinded by actor-love to be a fan of everything someone does, when that includes some real crap stuff (Lie To Me), but I am just itching for Kang Ji-hwan to be in something great that uses all of his talents.
Some reports state that this drama, at 24 episodes, will take the post-Five Fingers weekend slot. Which happens to be previously announced as Alice in Cheongdam-dong's slot, which makes me nervous for that show. Other reports state that Incarnation of Money will follow Alice. Do countdown clocks come with a Confused setting?
Via Osen
RELATED POSTS
Tags: Hwang Jung-eum, Kang Ji-hwan