KBS sageuk King's Dream beset by accidents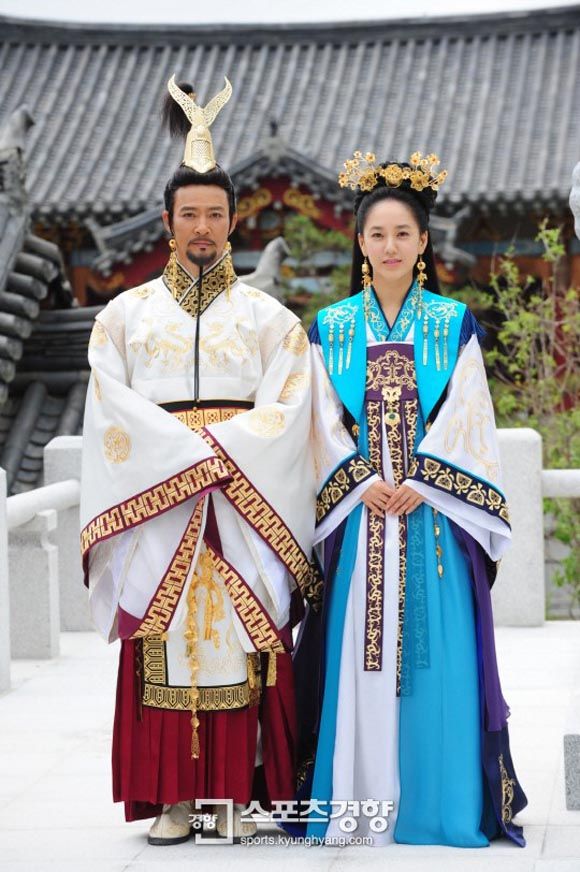 It's bad news after bad news for King's Dream, the KBS1 weekend historical drama starring "sageuk king" Choi Su-jong playing, appropriately, the titular ruler King Chunchu. Park Joo-mi is his co-star in the role of Queen Seon-deok. Both have been in recent accidents.
First it was Park Joo-mi who was in a car accident on the night of October 23, just before midnight, after she had finished filming for the day. The vehicle driven by Park's manager rear-ended a 25-ton dump truck in front of it, and totaled the car. (Image below.)
Park, her manager, and her stylist were all taken to a nearby hospital in Daegu immediately following the accident. The stylist broke her leg, the manager injured his hand, and the truck driver received minor injuries.
At the time Park seemed to have only received minor injuries as well, but they worsened after the fact and she was rushed to a Seoul hospital where she was admitted to the intensive care unit. She currently awaits the results of a thorough medical exam and canceled her drama shoot on October 24. It's uncertain whether she'll be able to resume filming anytime soon.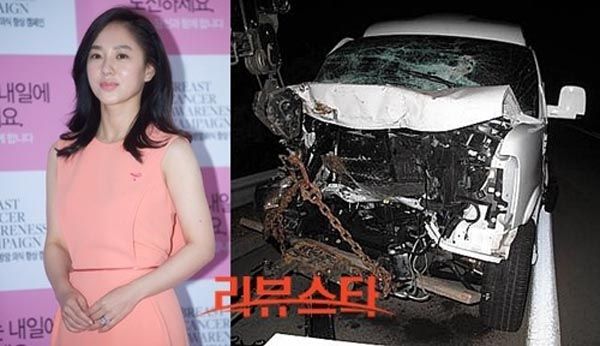 To add to the drama's trouble, Choi Su-jong has also been injured after falling off a horse during an October 24 shoot. He was taken to a hospital in Kyungju and diagnosed with a torn ligament in his right shoulder. According to Choi's management, "The situation calls for surgery, but filming cannot be delayed so he returned to the set shortly afterward. Because the injury is not minor he plans to receive a through examination on the 25th, so based on those results we will discuss how to act."
Choi reportedly feels a strong sense of responsibility to return to work and wants to continue filming on painkillers. Yikes. On the other hand, with his right arm injured he wouldn't even be able to hold his sword for the requisite battlefield scene, and Choi is worried that he may not be up for the task. (You think?) By the way, Choi Su-jong was also in a car accident last month (on September 26) while traveling along an expressway and colliding with a truck. At that time he was told it would take him four weeks to recover, but he chose to keep filming while receiving treatments. Gahhh Korea, you and your insane expectations of work ethics.
Still, PD Shin Chang-seok seemed optimistic about the show's immediate future, saying that the coming weekend's episodes are mostly done filming. There are four minutes left till completion, which can be addressed with script revisions until the actors recover. Because apparently all it takes to knit your ligaments is a weekend of R&R? Eek.
But the producers' predicament is understandable, given that both actors are lead stars and the drama has aired 14 episodes — it's an awkward point at which to replace someone that prominent. On the other hand, there are 80 episodes in total, so it's not exactly a grit-your-teeth-and-endure-till-the-end scenario either. Both actors, naturally, want to continue working, and the producers are keeping their hopes up that Park's condition doesn't appear to be a worst-case scenario.
Well, let's hope for all involved that the injuries are much, much less serious than they seem (despite how unlikely that appears) — because I think we all know that serious or not, they're all gonna just keep working anyway. The show must go on, apparently.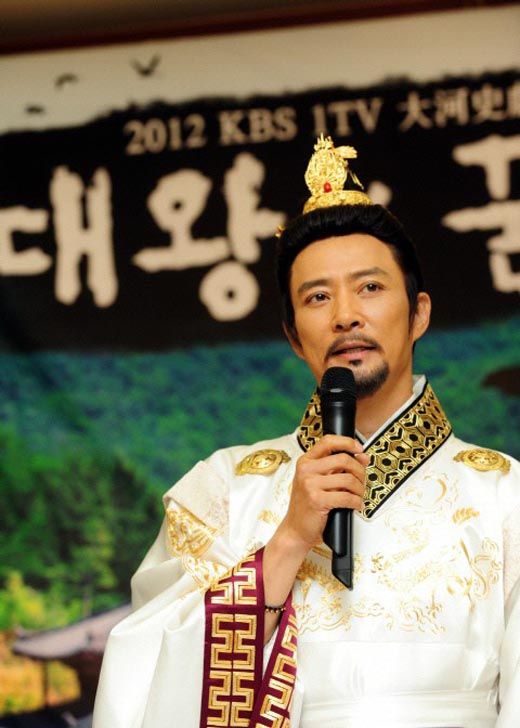 Via E Daily, Review Star
RELATED POSTS