Kim Tae-hee tackles sageuk as famous villain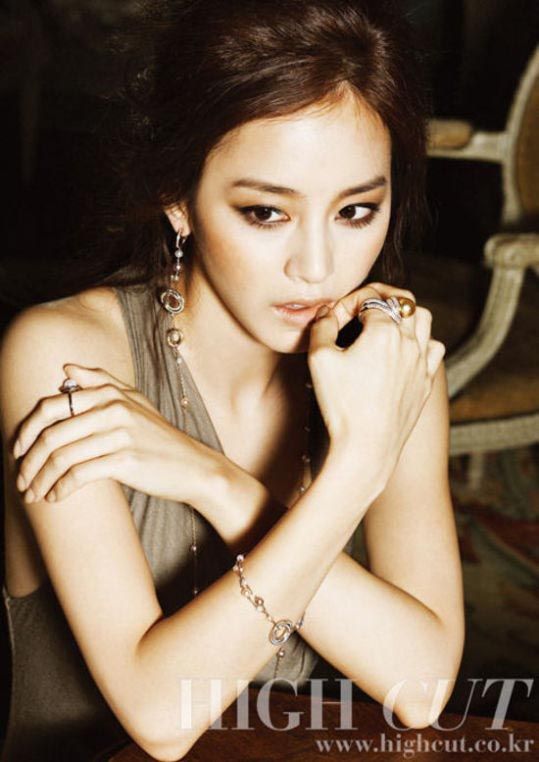 Kim Tae-hee has her next drama lined up, and she's getting ambitious: It's a sageuk for SBS, and it's all about the life of a famous (notorious, rather) femme fatale in history who has been oft-portrayed in dramas before. The title is Jang Ok-jung, Living By Love, where Jang Ok-jung is the given name of the woman who would become concubine Jang heebin.
That name may sound familiar; she was the villain of Dong Yi (played by Lee So-yeon) and Queen In-hyun's Man, among other projects, as the woman behind the deposition of Sukjong's wife Queen In-hyun, allowing her to ascend to the throne. She was herself demoted when the former queen was restored to her position and is popularly believed to have then poisoned In-hyun. She was reportedly found by the king to be plotting more crimes, and executed via poison.
Since Jang heebin is the protagonist of this drama, the story will be a "reinterpretation" of the character with "a modern sensibility." So while this is a sageuk production in the strict sense of the word, I'm thinking it'll be a far cry from a conventional historical drama. This Jang Ok-jung character starts out in the palace as a court lady, becomes a "Joseon fashion designer," and also makes cosmetics. So… less killing, more prettifying?
I'm all for well-known stories being reimagined, so as far as the plot goes I'm all onboard. I do worry a bit for Kim Tae-hee, who hasn't done sageuk before, unless this can somehow channel the light-hearted frivolity of her My Princess character; she was so charming as feisty, bubbly Seol. That may be the ideal way to set this project apart (some of the actresses to have played the role include Kim Jimi, Yoon Yeo-jung, Lee Mi-sook, Jeon In-hwa, and Kim Hye-soo), and the production reports that the other characters of Sukjong and In-hyun will also be reimagined.
Still, Jang heebin is so famously… evil… that I wonder at how they can turn her into a proper heroine. 'Cause at some point, you've got to explore the whole queen-deposition-and-poisoning bit, yeah?
In any case, color me intrigued. Jang Ok-jung is being planned as a 24-episode drama and will air in March 2013.
Via TV Report
RELATED POSTS