More photos of young romance (and heartbreak) in I Miss You
javabeans: New stills for I Miss You are out. Who feels like crying already? Haven't these two kids been through enough?
girlfriday: I have a feeling they haven't even begun. It might be the kind of show where the audition consisted of nothing but: "Show me the tears!"
javabeans: I'm clinging to the fact that the writer does heartwarming dramas. So… pain and separation at 15 can be heartwarming, can't it? Somehow?
girlfriday: I feel like at some point, they reunite as adults, so… yes? But who knows they'll be "playing hide and seek" till that day, per the drama's tagline.
javabeans: I'm pretty sure playing hide and seek with love is the worst game ever.
girlfriday: I can think of a few that are worse. Russian roulette of love. Pin the tail on the love.
javabeans: Fine, fine. You win. Oof, that tagline kills me. "Old enough to love… but not enough to protect you…"
girlfriday: Awww.
javabeans: You'd think Fate could grow those two on concurrent timelines, no? What good is an otherworldly power if it can't do that?
girlfriday: Yeah but no one makes dramas about that kind of fate.
javabeans: The kind that doesn't suck?
girlfriday: Yeah the kind that works out, and doesn't cause years of missed opportunities, blindness, and poverty.
javabeans: Now I'm picturing that other drama — you know, Fate's Overlooked Sister — where she goes around madly trying to undo bitch-unni's havoc-wreaking.
girlfriday: Like Arang's gods, only sisters, and much more competitive.
javabeans: I was totally thinking Arang, but more about the gods than the humans. We should write that drama.
girlfriday: To make it even more competitive, they should be twins, and the unni is only three minutes older, but acts like it's centuries.
javabeans: And she's even meaner than Hades because she ages on his schedule but is way more vain about it.
girlfriday: I dunno, Hades was pretty vain. Though I guess he could've been more upset about not winning the body-swap bet, like set-a-plague-upon-the-earth upset.
javabeans: He was vain, but fair. Fate, on the other hand, sure likes to fuck with people.
girlfriday: Yeah she gets a sick sense of pleasure out of it, and then the good sister can get pleasure from thwarting Fate's schemes.
javabeans: Ha, who's to say that's not how it works? Fate No. 1: "Poof! You're in love… and you're siblings!" Fate No. 2: "Undo, undo! You only thought you were! Your mother was really a cheating hussy!"
girlfriday: Hm, I think that IS how it works. And then: "Counterattack! Suddenly one of you has a terminal illness!"
javabeans: "Dammit. Okay, then at least you learn the meaning of life before you go!"
girlfriday: Or if she's feeling really creative, "Well that's just an opportunity for the hero to show how much he loves her by giving her his eyeball and curing her eye-cancer!"
javabeans: Who knew you could get so much drama mileage out of one step forward, one step back?
girlfriday: Anyone who's ever watched a drama?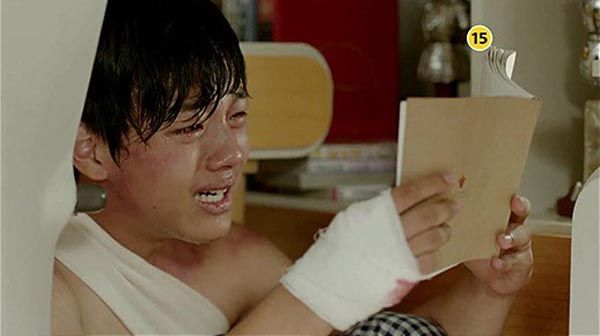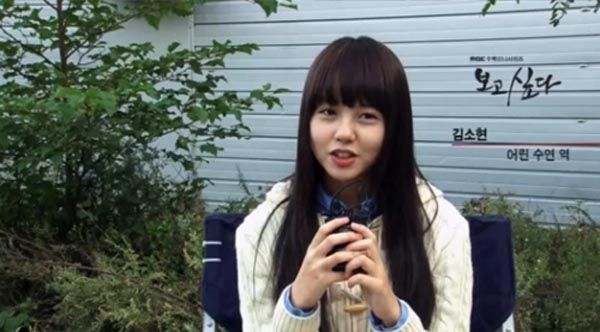 Via My Daily
RELATED POSTS
Tags: conversation post, I Miss You, Kim So-hyun, Yeo Jin-gu