Park Shi-hoo bares skin for serial killer role
Helloooo, nurse! It seems decidedly wrong that a serial killer ought to look like Park Shi-hoo, but then that's sort of the slick twist on his new movie. It's an action crime thriller called I Am a Murderer, about a serial killer who literally gets away with murder… and then outs himself as a bestselling author and true crime celebrity, making him rich and famous for killing people. Jeepers. Jung Jae-young stars as the homicide detective determined to make him pay for his crimes.
The story is pretty awesomely twisted: Park Shi-hoo stars as a killer who successfully evades capture for fifteen years, and then once the statute of limitations passes on his crimes (ten murders in total), he writes a shocking tell-all biography called I Am a Murderer. It makes him famous overnight, and suddenly he's enjoying life in the lap of luxury (hence the hotel swimming pool and team of hired bodyguards). I just love the sick true-to-life commentary on how being a handsome and well-marketed killer could get him fame and fortune.
Park Shi-hoo is chillingly cunning in the trailer and stills — publicly asking for forgiveness for his crimes like the guilt is what's driving him, all the while enjoying the notoriety like it's all a game. Jung Jae-young plays the lead detective on the case, or rather the ex-lead detective, as the case is now dead in the water. He's the one person who refuses to let it go, and thus begins the game of cat and mouse between the man who got away with the crime of the century and the cop who's hellbent on getting justice.
What a great setup; I can't wait to watch mind games unfold. Bring it on. I won't be fooled by the Pretty!
…I won't! No really, I won't! *squeezes eyes shut*
I Am a Murderer hits theaters November 8.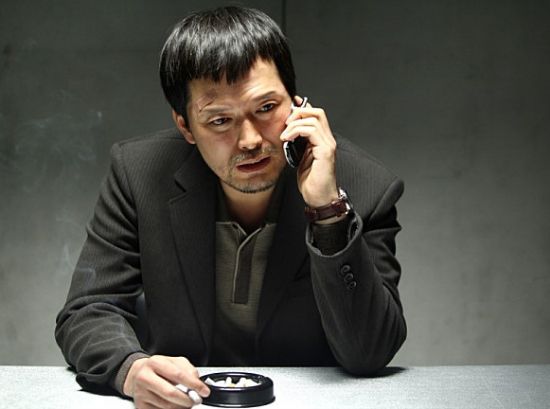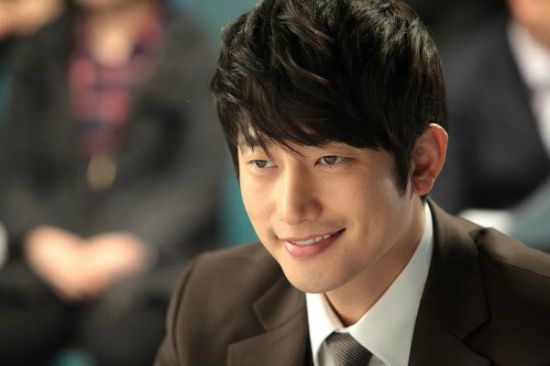 Via TV Report
RELATED POSTS
Tags: Jung Jae-young, Park Shi-hoo