Poster and stills for rom-com My P.S. Partner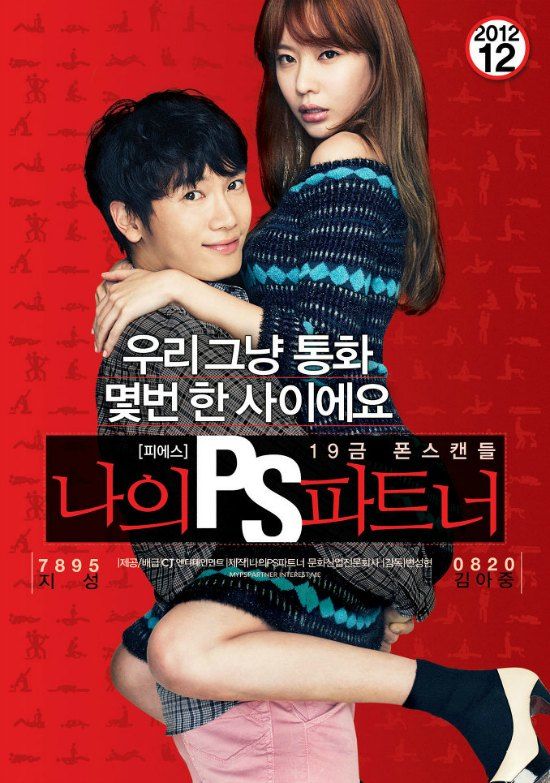 Rawr. Well I'm in. Where's the ticket line? The first poster is out for the new romantic comedy movie starring Ji Sung and Kim Ah-joong, called My P.S. Partner, and it looks like a fun and sexy romp. The P.S. stands for phone sex (because that happens to be how they awkwardly meet), but this poster tells me they probably graduate past the phone part of their relationship without a whole lot of trouble.
The film will be helmed by PD Byung Sun-hyung (Youth Groove), and it stars Ji Sung as a guy still pining endlessly after his ex-girlfriend. To make matters worse, he hears that she's got a handsome new man in her life, and basically becomes a big sleepless, lonely mess. One sleepless night, he gets a strange phone call…
Kim Ah-joong stars as a woman who's been waiting for her boyfriend to propose for five years. She decides to do something drastic to get his attention, and so she screws up the nerve to try phone sex for the first time. She calls and launches straight into it without introduction, to surprise him. Only… it's not her boyfriend who's on the other end of the line. Hee.
Well that's just the most embarrassing meet-cute ever. The movie's plot description sums it up thusly: "With one wrong phone call, a man and a woman's lives get completely entangled." But my favorite is the copy on the poster about the status of their relationship: "We've only spoken on the phone a couple of times." Suuuure. It sounds so innocent when you say it like that.
My P.S. Partner will hit theaters in December.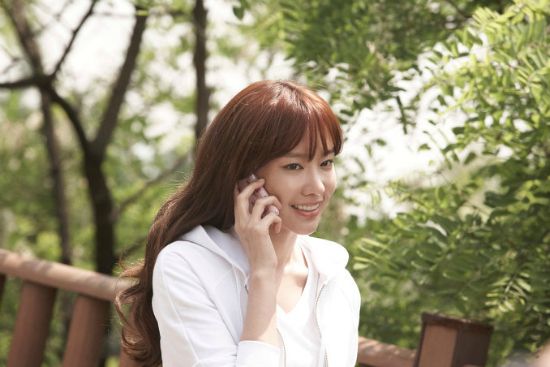 Via Hankook Ilbo
RELATED POSTS
Tags: Ji Sung, Kim Ah-joong