Song Joong-ki and Park Bo-young get wolfy for Vogue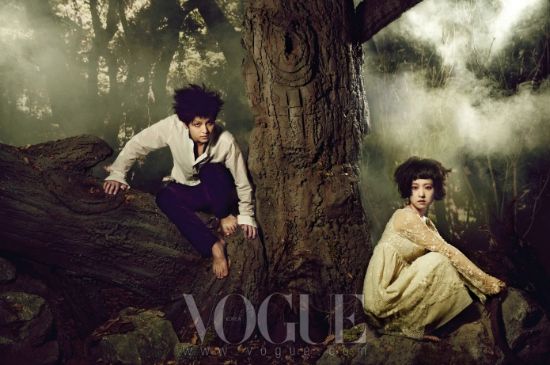 Well that's creepy. Not normally the first thing that comes to mind when you think of Song Joong-ki and Park Bo-young, but in this themed photo shoot for their movie Wolf Boy, the pair of actors embrace the dark and otherworldly, almost a little too well. I think I'm a bigger fan of the movie's wolf concept. Yunno, the one where everybody gets to keep his eyebrows.
I suppose the look is slightly Edward-Scissorhands-esque, which is in keeping with the movie's take on the wolf boy — an innocent, misunderstood creature who finds an unlikely love. More moody quirky romance, less Teen Wolf. Park Bo-young plays an introverted girl who finds a feral wolf boy in the woods behind her family's country home, and begins to socialize him little by little.
The best part? She uses a dog training manual to do it. Ha. I know we're prone to calling Joong-ki a puppy 'round here, but that's a new kind of ingenious. Do you think she'll teach him how to roll over and play fetch?
The photo spread is probably scarier than the movie will be, but I do actually like how eery it feels. With this role and his current drama Nice Guy, it seems like Joong-ki's really embracing the dark side, and I'm lovin' it.
Wolf Boy is currently on the festival circuit and premieres October 31.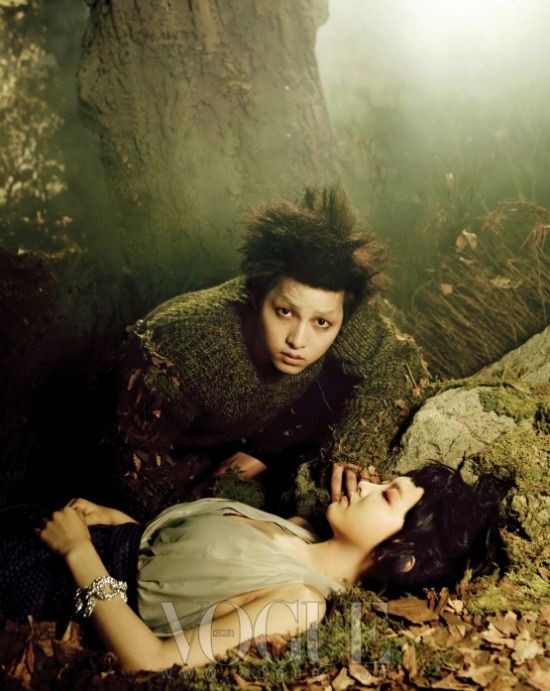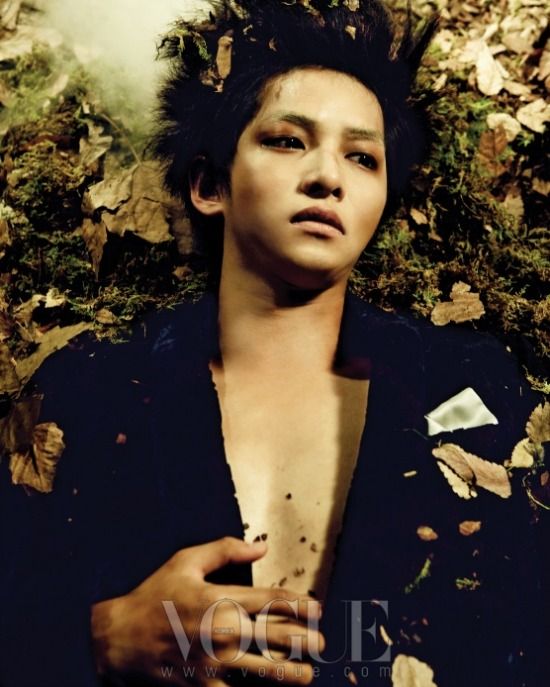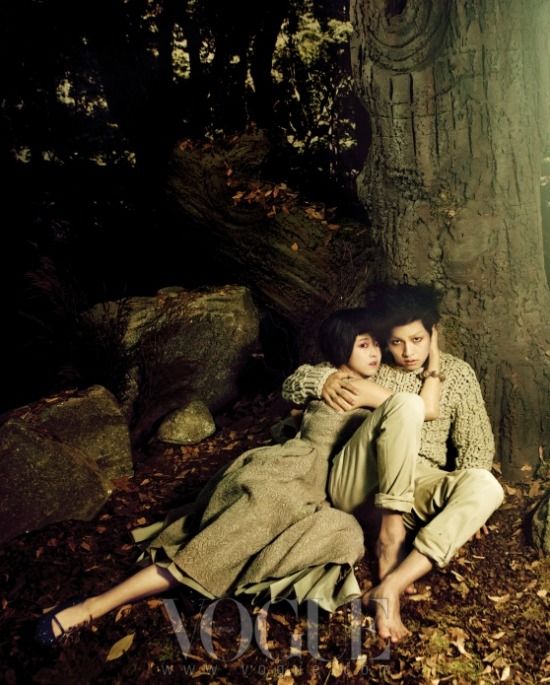 Via Vogue
RELATED POSTS
Tags: Park Bo-young, photo shoots, Song Joong-ki