The Thieves tops all-time domestic box office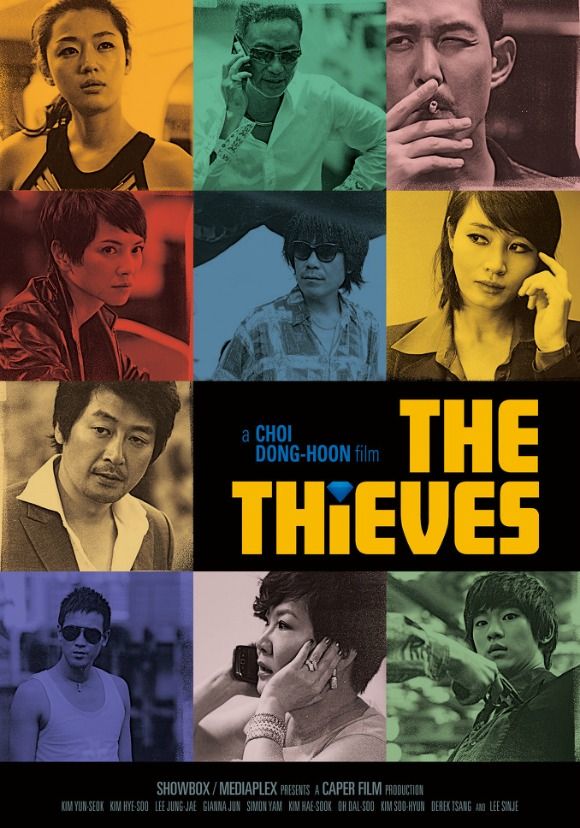 I didn't know if it would happen despite an explosive start, but on October 2, caper film The Thieves finally broke out into the front of the pack, topping the all-time Korean domestic box office chart at number one. The Host has held the top spot since 2006, with a grand total of 13,019,740 tickets sold over 106 days in theaters. But in just 70 days, The Thieves clocked in 13,020,393 tickets to claim the lead.
Along with the congratulatory news, there's also an interesting bit of backlash about how the distributors for big films like this one are essentially buying the audience by taking up the lion's share of screens in every theater, which is an argument I find rather silly. Movies are a distribution game, which means by its very nature, you throw an insane amount of money at it to buy your audience through publicity and access. The little indie film that finds its own audience despite that is definitely to be lauded, for sure, but arguing that money shouldn't factor into a money game is kinda moot.
One thing that makes the Korean box office such a clean game, in fact, is that everything is counted by the number of tickets, rather than profit. In Hollywood there's no clean measure for all-time box office, so I'm a big fan of counting the number bodies you actually get into a theater, rather than accounting for the price difference between a ticket in Seoul and in the countryside, or the price of a ticket in 1960 versus now. There's a lot to be said for knowing that first place means first place without a conversion formula involved.
The record for highest ticket sales in international films is still held by Avatar, which sold over 13.6 million tickets in Korea. That's a lot of tickets to sell if The Thieves wants to be an all-chart topper, though I suppose that's the thing about breaking records — as soon as you break one, the next milepost is automatically your next goal.
There were already kisses and piggybacks from the cast when the film hit 10 million, but I think overthrowing the No. 1 spot calls for something bigger. When's Lee Jung-jae going to be handing out kisses? I think I know a few people who'd buy a ticket or three hundred for that.
Via KBS News, Money Today
RELATED POSTS
Tags: box office