All dressed up and ready for School
Here's our first look at the cast, in character, for KBS's upcoming drama School 2013 — which appears to (finally!) have settled on its title after a bunch of rather half-hearted changes (they flirted with 2013 School, then School 5). You'd think if they were going to be so wishy-washy they could have at least entertained something more… well, entertaining.
Naming aside, I'm looking forward to the show, which remakes the '90s series that featured so many of today's big stars. The leads in the younger generation — namely, Lee Jong-seok, Kim Woo-bin, and Park Se-young — are dressed here in uniforms; they play students in their second year of Seungri High School (so, 17- and 18-year-olds). It's an ideal year for drama depiction (similar to how U.S. stories seem to favor junior year), given that the students are old enough to feel the turbulence of transitioning to adulthood, yet still have plenty of time ahead of them before graduating to university. And given the show's premise, I think we're going to be seeing plenty of adolescent turmoil and coming-of-age angst. I'm just crossing my fingers that they manage that balance in a skillful, poignant way.
Below are photos from the recent script rehearsal, which includes the adults in the cast. Namely, Jang Nara and Daniel Choi as teachers, as well as familiar comedy faces Lee Han-wi (To the Beautiful You, Wild Romance) and Park Hae-mi (Smile Dong-hae, Unstoppable High Kick).
Oohlala Spouses is reportedly still in talks over whether to extend by two episodes or not, but in any case that doesn't seem to affect the premiere of School 2013, which will kick off on December 3.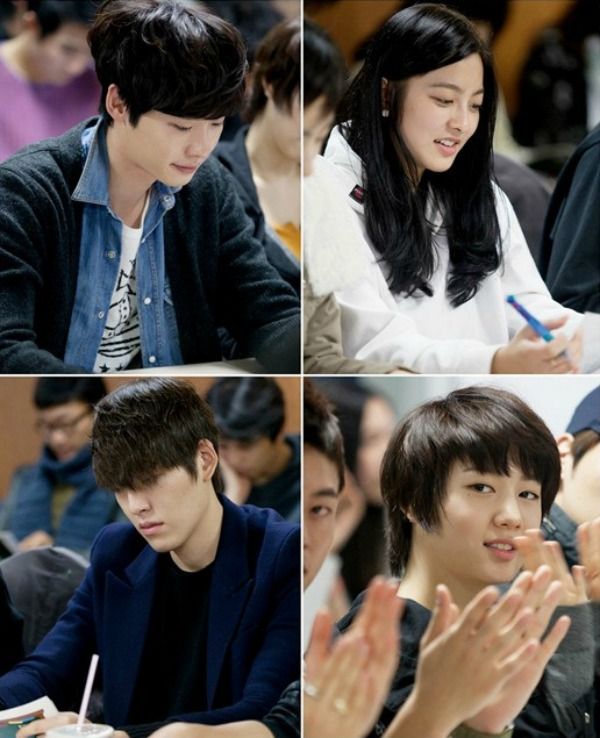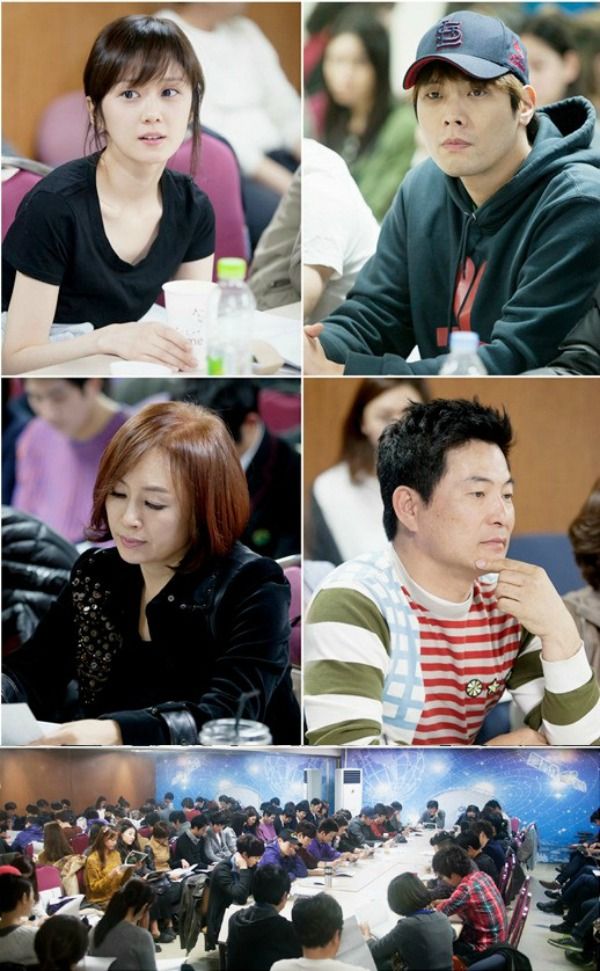 Via Asiae
RELATED POSTS
Tags: Daniel Choi, Jang Nara, Kim Woo-bin, Lee Jong-seok, Park Se-young, School 2013