Extension for Oohlala Spouses, not for Nice Guy
Good news and not-so-good news? Monday-Tuesday's Oohlala Spouses looks like it's getting its extension, while Wednesday-Thursday's Nice Guy is not.
It's no secret how we feel about extensions 'round these parts (almost universally met with dismay), so I'm not super thrilled about Oohlala getting two more episodes, although I can see how it may be more about giving succeeding drama School 2013 extra time. That show has just started filming, and for whatever reason it seems like they've been running behind schedule all this while. Oohlala's story doesn't need the added time, and in fact I'm feeling a little dread about Oohlala now that it'll need to find more material.
It's a show I'm enjoying, but for various reasons it really needn't be longer than its initially planned 16 episodes. First off, I think the story's at a place where we've finally got most of the big conflicts either addressed or at least out in the open. I don't want new storylines introduced at this point, but I also don't want the current ones dragged out any longer than necessary.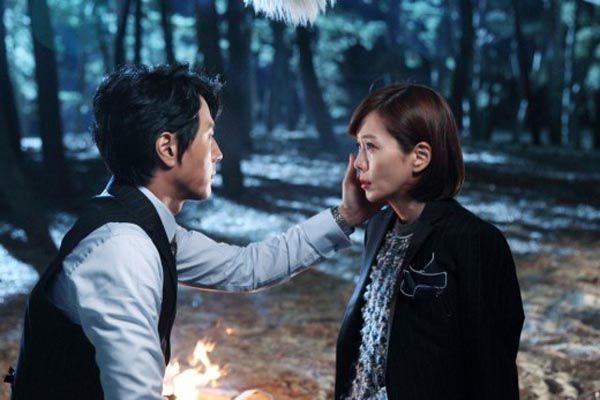 To detour a bit, regarding the plot — It's a curious show in that while I find the conflict palpable and the cast mostly likable, I think the basic premise has a major flaw: I am not convinced this is a marriage that should be saved. I really liked where the show went in flipping the husband and wife around and showing them what it's really like to not only be in the other's body, but to be treated in ways that they were blind to as the other spouse. Okay, mostly it was gratifying for Shin Hyun-joon to have his rude awakening and realize how it must have been like to live as Kim Jung-eun; I'm not so sure the wife got as much out of the bargain.
But in any case, I'm sort of happy to let these characters own up to their mistakes, forgive each other, and maybe walk away in amicable divorce. I can appreciate the message that marriage requires compromise, but to be frank I think once you've wronged each other in certain irrevocable ways, there's not always a way back. I don't hate the husband and wish him painful death, but I also don't know that he should be let off the hook with his wife in the end. (And I say that not even loving the wife character that much.)
So… I will embrace the extension on one condition, and one condition only: Can we work out happy endings for the alternate pairings? 'Cause I would really prefer, at this point, for Kim Jung-eun to move on with Han Jae-seok, and Shin Hyun-joon can have his sweetly adoring Han Chae-ah.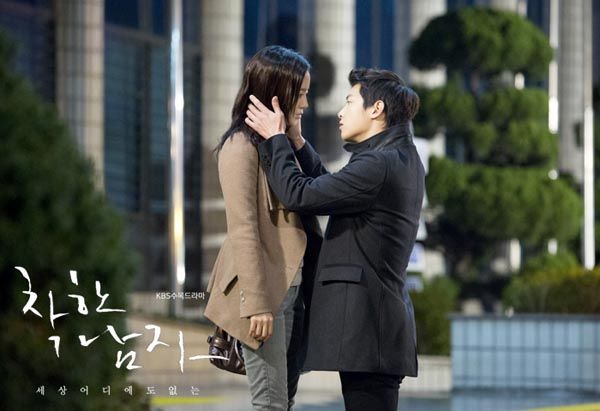 The Nice Guy extension talk has been a lot quieter, but I've been reading speculation over the possibility for several weeks now. I placed my hope in the fact that the extension talk didn't pick up much steam, and in the end the production looks keen to keep its run to the original 20 episodes.
To which I say: THANK YOU. I get that once you hit first place in the ratings and hold steady for weeks, it becomes awfully tempting to want to enjoy that success for longer. Its numbers have been creeping up toward the 20% mark, and I'm sure everybody's watching anxiously to see whether it can break that benchmark.
But this is a show whose speed and momentum are key in maintaining the buildup of suspense, where the pacing almost seems to be a character in itself. It's high on style and mood; you take away that artistic touch, and you risk upsetting the entire balance of the show. Granted, you could probably stick another bout of amnesia-recovery-reamnesia in there (hey, it worked once?), but I'm thinking we're all amnesia'd out at this point.
So, to wrap up: Oohlala Spouses is just about ready to finalize its 2-episode extension (they're in the last stages of negotiating with the cast, but are announcing this as a done deal), meaning it will end with Episode 18 at the end of November. Nice Guy has four more episodes to go, wrapping with Episode 20.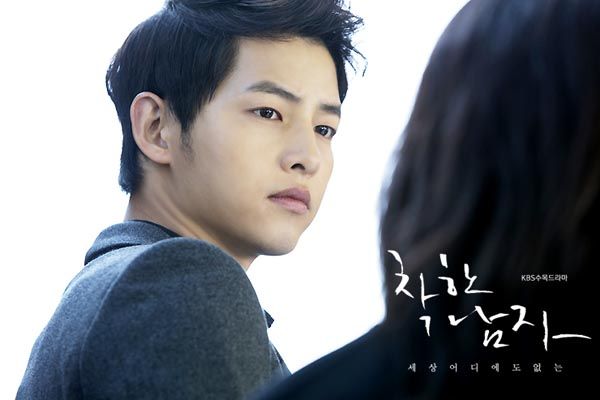 Via Osen
RELATED POSTS
Tags: Nice Guy, Oohlala Spouses