Go Kyung-pyo joins Flower Boy Next Door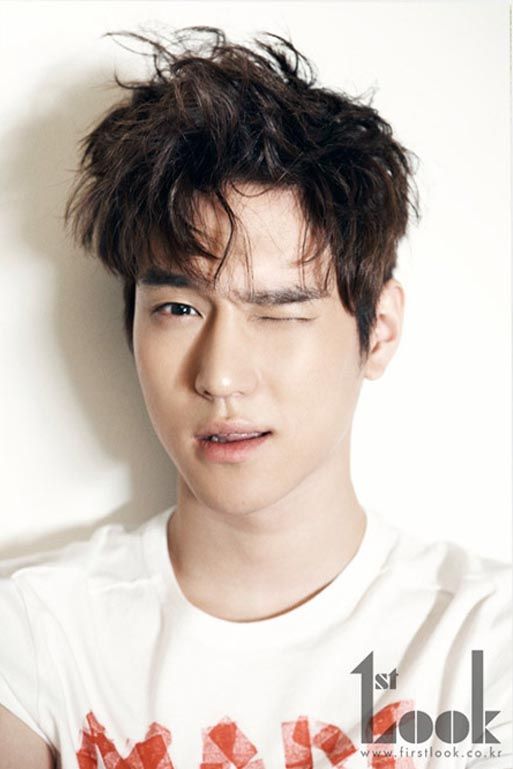 Aw, the cast just gets cuter. Go Kyung-pyo has come onboard tvN's Flower Boy Next Door, which makes me happy since I love him.
Go Kyung-pyo has really only been active in the industry for about a year—he debuted in 2010 but the majority of titles on his resumé come from 2012—but despite the newness of his presence, he's had a solid rise. I wouldn't say he's ready to be called famous or a star yet, but he's really gained a lot of traction this year. I saw him for the first time last December in SNL Korea; he was also in God's Quiz 3, played part of Yoo Seung-ho's posse in Operation Proposal, then turned into a surprisingly endearing idiot for Standby.
That means he's joining Park Shin-hye, who plays the lonely young woman who sneaks peeks at her hottie neighbor (Kim Ji-hoon) and gets caught by Yoon Shi-yoon, with whom she then embarks on a cute, light-hearted romance. Go Kyung-pyo's character possess "chic looks," which is a departure from his adorable dimwit image, but that doesn't mean he still can't be funny. He'll be the assistant to Kim Ji-hoon's webtoon writer/artist and also freeloads off him, and is known around the neighborhood for his wiles.
Flower Boy Next Door (or maybe it's more accurate to say Flower Boys, plural) premieres January 7. I think it's a bit of an understatement to say I am looking forward to it. *tries to contain self* *fails*
Via My Daily
RELATED POSTS
Tags: cable programs, Flower Boy Next Door, Go Kyung-pyo, Yoon Shi-yoon