Golden Time writer puts foot in mouth, insults cast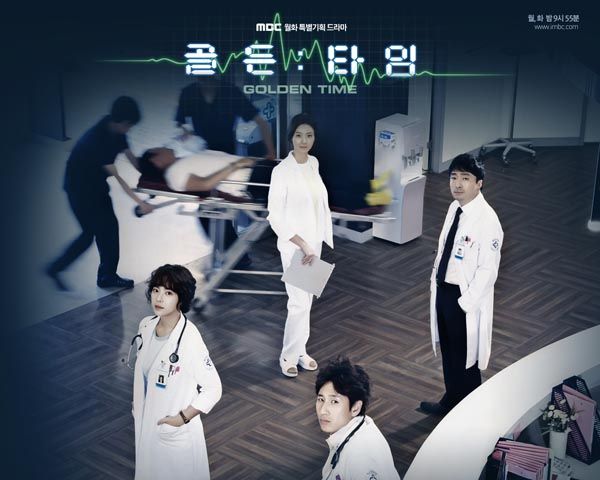 javabeans: So, did you read this news? *passes story along.* *waits for spit-take reaction.*
girlfriday: *SPIT TAKE*
javabeans: Because it's crazy, right? To be the writer of a successful television drama (in this case, scriptwriter Choi Hee-ra of MBC's medical series Golden Time), and then give an interview bashing all your stars and calling them puffed-up on ego pills?
girlfriday: And that they ruined your Work of Art? Siiiiigh. It's a drama!
javabeans: And saying that you had to write around their failings and reduce their scenes — when they're the leads — because you couldn't trust them with your material?
girlfriday: I'm pretty sure at one point she calls them pigs. That… can't be right.
javabeans: Omg, she totally called them pigs. Okay, to show you all that we aren't just exaggerating for the hell of things, let's quote things verbatim. Here's one gem: "From the midpoint on, I couldn't trust the actors so I even took away some scenes from them." Or this: "Each actor has his part and is supposed to carry along the story and then step aside. That's what a lead actor does. But once he started getting more popular, the lead character started to get ruined. He started to get drunk on his popularity. I thought he was like a stuffed pig."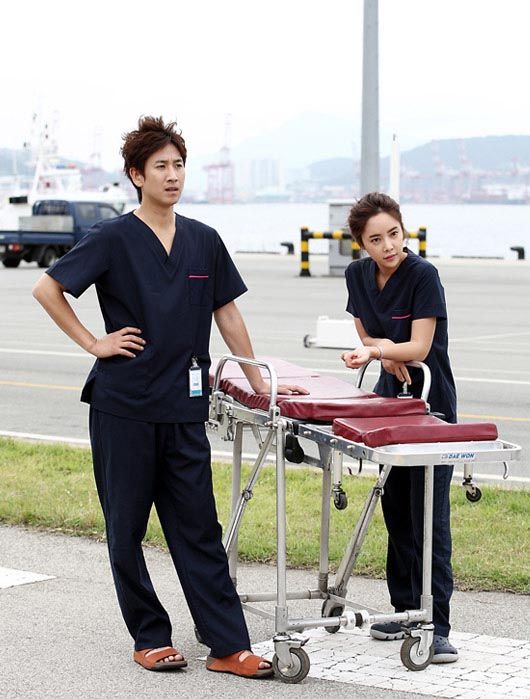 girlfriday: I'm not sure if I'm more stunned by her ego, or by her balls. What is she thinking? For one, the drama is over and it was a big success.
javabeans: So she was joking, right? Or maybe planning to retire from showbiz forever and thought she'd go out with a bang? It's a debacle of the hugest order that she said any of this in public. Or, you know, at all. Did she decide she had two dramas under her belt, that was a good run? (The other was OB-GYN.)
girlfriday: Or she was drunk. It's the only explanation.
javabeans: It's also super specific and long, so you can hardly backpedal and claim, "Oh, it was taken out of context!" She's saying it was "edited" wrong, but pshaw. Everyone knows the cardinal rule of reality television: If you say it, it's game. SO DON'T SAY IT. She just kept digging that grave. Inserting extra feet into that mouth. Who's stuffed now, lady?
girlfriday: Seriously. Way to fulfill your own worst metaphor. It sounds like stuff she'd vent to another writer, perhaps with some liquor involved, but to a reporter? Was it a secret spy interview?
javabeans: The worst thing is that she doesn't even try to veil her words, or hide who she's talking about. And now the big question is: Uh, so no Season 2 then?
girlfriday: Dude, forget Season 2 — will anyone want to work with her on anything, when there's the likelihood of being called a stuffed pig looming overhead the whole time? I wonder what she calls the actors of projects that fail, yeesh.
javabeans: There were no names named, but gee, I WONDER WHO SHE MEANS. Especially since she added, "In comparison, Lee Seon-kyun had the most scenes but he still pulled back to balance his role with the other actors and allowed his character to shine. I could see why he had been the lead in so many dramas all these years." So… process of elimination sez: She's talkin' about Lee Sung-min. Who was awesome, by the way.
girlfriday: He's totally awesome. He made me cry like a little girl in The King 2 Hearts. And now he's having to release all sorts of stupid press releases saying he's clueless as to why the writer, with whom he had no friction, is dragging his name around publicly. He's being really polite about it too.
javabeans: That's so sad, but also sweet of him. I mean, granted I'm going to be on his side since he was the one called the pig by a crazy lady. But wait! There must be a GIF perfect for this kind of situation.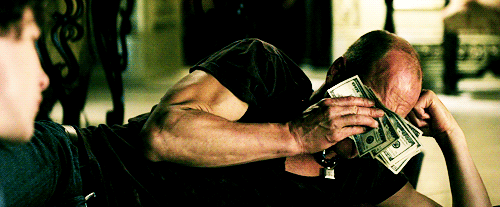 Via Hankook Ilbo, Kyeongin, Star News
RELATED POSTS
Tags: controversies, conversation post, Lee Seon-kyun, Lee Sung-min, scriptwriters