Kim Ji-hoon joins tvN's Flower Boy Next Door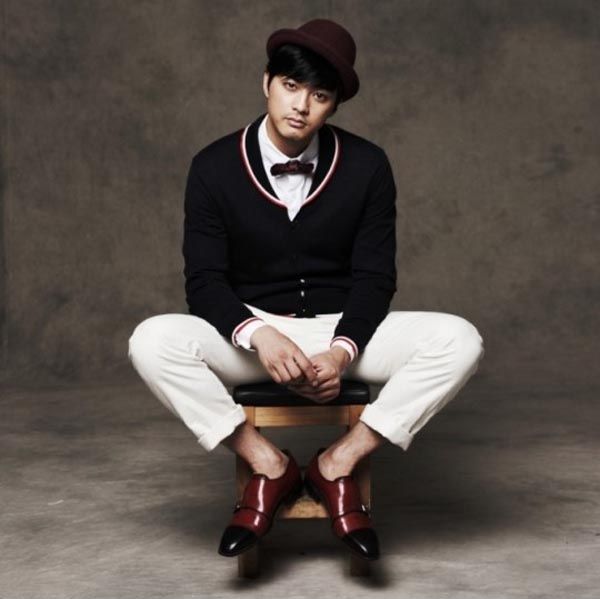 Woohoo! So many things about this news make me happy: Kim Ji-hoon is returning to dramaland post-army service (and for real this time, not like that weekend show he was cast in, then wasn't). He'll be taking up a lead role in tvN's Flower Boy Next Door, the third drama in the cable station's "Oh Boy" series of Flower Boy programming (following Flower Boy Ramyun Shop and Shut Up: Flower Boy Band), which has already cast Park Shin-hye and Yoon Shi-yoon as the main leads.
The 16-episode romantic comedy reportedly takes a humorous and upbeat approach with today's culture of sneaking peeks at our neighbors. Um. Okay, that sounds wrong. I suppose it means more in the sense of google-stalking and being a nosy neighbor, although I do wonder how the show's going to keep Park Shin-hye's character from being a creepy stalker girl with the way she keeps sneaking looks at her hot neighbor (the role Kim Ji-hoon will play). I'm not worried they won't be able to; I'm just hoping for the best. It's a younger man, Yoon Shi-yoon, who catches her at the peeping and presumably lots of cuteness will ensue between them.
As the object of our heroine's interest, Kim Ji-hoon portrays a rather weak rookie webtoon artist. Heh. He's described as being attractive despite his difficult, stubborn, and rude personality. With constantly tangled hair, a wardrobe consisting of tracksuits, and a coarse mouth, he's reminding me an awful lot of Lee Seon-kyun's character in Petty Romance, the adult comic artist who was poor at storytelling. Not a bad association, in my book.
It's not a character type I've seen from Kim Ji-hoon yet, but I have plenty of faith he'll be able to do it. He does grumpy hotties so well (see: Wish Upon a Star), and can do a pretty great droll/deadpan delivery. He's also no stranger to tvN, which was the home of his cable sci-fi-mystery-sageuk Joseon X-Files, one of my favorite K-dramas ever.
(Urg, apparently there's yet another nonsensical shortened word that's been coined to refer to his type: the ung-mae-nam, aka the bumbling yet attractive flower boy. I'm hoping that's a term that doesn't catch on; I've just barely come to terms with cha-do-nam and bol-mae-nam. Not everything needs its own label!)
Can't wait! Flower Boy Next Door kicks off on January 7, 2013.
Via TV Report
RELATED POSTS
Tags: cable programs, Kim Ji-hoon, Park Shin-hye