Level 7 Civil Servant adds to its spy count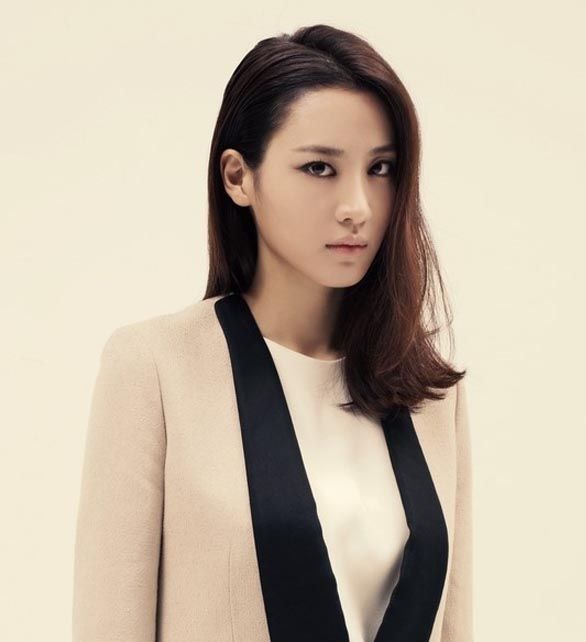 javabeans: Two ladies have been added to Level 7 Civil Servant, which now I just want to call Secret Servant War or some such, just to make it more interesting.
girlfriday: That would be a very different drama. My main qualm with the title is that I cannot for the life of me say it without twisting my tongue.
javabeans: I can never remember the order of those four words. Is it Civil Servant Level 7? Servant Civil 7 Level? 7 Civil Level Servants? Bah. I suppose it's marginally easier to say in Korean. But I will contend Spy vs. Spy might just have been easiest.
girlfriday: And more accurate, even.
javabeans: I'm so used to dramas surrounding the heroine with her (reverse) harem of hotties that I guess this one's doing it traditional-style, giving Joo-won lots of noonas to flirt with.
girlfriday: Ain't nuthin' wrong with that.
javabeans: First there's Choi Kang-hee, his spy sunbae and main love interest, and then there's Kim Min-seo as the fierce rookie who refuses to show weakness. Now they've added more spies: the poker-faced Mi-rae and the tender-hearted newbie.
girlfriday: Tell me at least one of them is an enemy spy. These spies do have enemies, right?
javabeans: Uh, I think they're all co-workers?
girlfriday: That's a lot of tax dollars to staff a team of spies to fight no one. I haven't heard one casting call for a villain in this show.
javabeans: The rookie will be Joo-won and Choi Kang-hee's colleague and will be played by an actress whose name I'm still trying to figure out. It's a stage name, but is it Lee L? Yiyel? Yee Elle? She was in Gwanghae, the Man Who Became King and Swept All Awards Shows.
girlfriday: Hm, don't know her.
javabeans: The other spy is Kim Soo-hyun, the actress from Standby and Runaway Plan B, and let's just say I'm trying really really hard to be optimistic about this. She's a beautiful actress… but lordy is she flat. It's like whoosh, she sucks away all energy from a scene.
girlfriday: I honestly barely even remember her in Runaway.
javabeans: Remember the devoted secretary to Daniel Henney who always said, "But sir… are you sure?" and "But sir… it's dangerous."
girlfriday: Oh noes. She was bad in that. Admittedly, she improved in Standby, but I dunno if that's saying much.
javabeans: But even with her improvement in Standby, she was the actress who killed that show for me. RIP, my love for Lee Ki-woo, which was a sad casualty by association.
girlfriday: That's terrible — she robbed you of your Lee Ki-woo love?
javabeans: Well, let's be fair. Lee Ki-woo had something to do with it too. But you couldn't really feel for the guy who was in love with the girl who did nothing but mope and crack corny gags.
girlfriday: Omg, her gags were terrible.
javabeans: Kim Soo-hyun's character here is of a bold and poker-faced spy whom this article promises will be appealing. You can't promise things like that! It does hint that she will conflict with Joo-won and Choi Kang-hee, though, so there's something. If you can't root for her, you can root for our leads to trample her?
girlfriday: Maybe she'll turn out to be a double agent for SD-6 and they'll have to kill her to save the world?
javabeans: SILVER LINING, people.
RELATED POSTS
Tags: Choi Kang-hee, conversation post, Joo-won, Soo-hyun