Level 7 Civil Servant starts shooting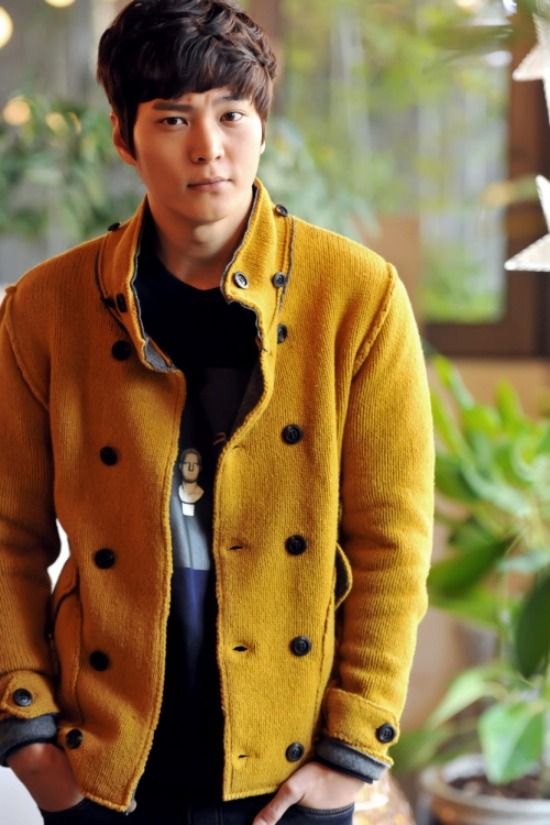 Aw, I was hoping that the first stills from action rom-com Level 7 Civil Servant would be a little more James Bond and a little less boy-next-door, but I suppose the hero isn't going to start out a badass, which is part of the fun. It's just, with a character who got into the spy biz because he wanted to be Bond, I want all the hammy wannabe Bond antics that come with. Regardless, Joo-won is Joo-won, and he looks friggin' adorable, as always. There just had better be tuxedos for the poster shoot, 's all I'm sayin'.
The first stills are out from the set of the drama, which stars Joo-won and Choi Kang-hee as a pair of spies with a contentious relationship, soon to be complicated by romance of course. It doesn't seem like the drama's going to follow the original movie to the letter, but with the same writer, we can at least expect a similar tone. Yunno, just your average workplace rom-com… with guns and secret identities, and a whole lot of brushing the napalm out of your hair before a date. (Or perhaps he'll live on the edge and use it as hair gel?)
Joo-won's character is rookie agent Han Gil-ro, who's described as prickly and cunning. Hm, interesting. So not exactly Kang Ji-hwan's bumbling character in the movie. I wonder if it's intentional that with the surname, his name means "on one road." Maybe a hint that he's a stubborn my-way-or-the-highway kinda guy?
The first scene they shot is a date that Gil-ro arranges in order to uncover Seo-won's (Choi Kang-hee) true identity. Ha Shi-eun, pictured below, plays the heroine's best friend whom he uses to set up the meeting, after being humiliated the first time. (We aren't privy to the humiliating meet-cute, but it involves a blind date.) She's apparently a no-show, because he threatens her friend, "If I catch her, I won't leave her alone." And he doesn't mean it in the nice way.
But if we have our druthers, Gil-ro won't figure out Seo-won's true identity for many moons, at least till we've gotten our money's worth in spy-vs-spy secret identity hijinks. Otherwise, where's the fun?
Level 7 Civil Servant premieres in January on MBC.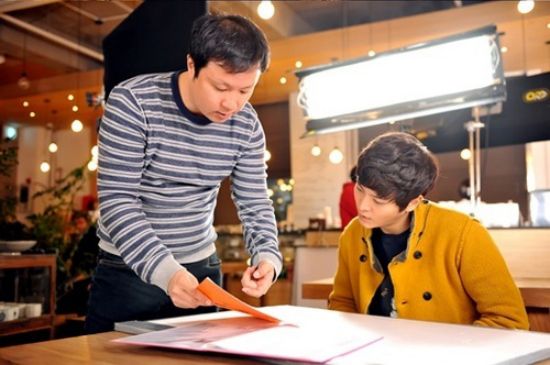 Via Xports News
RELATED POSTS
Tags: Joo-won, Level 7 Civil Servant