More Moon Geun-young stills and another trailer for Alice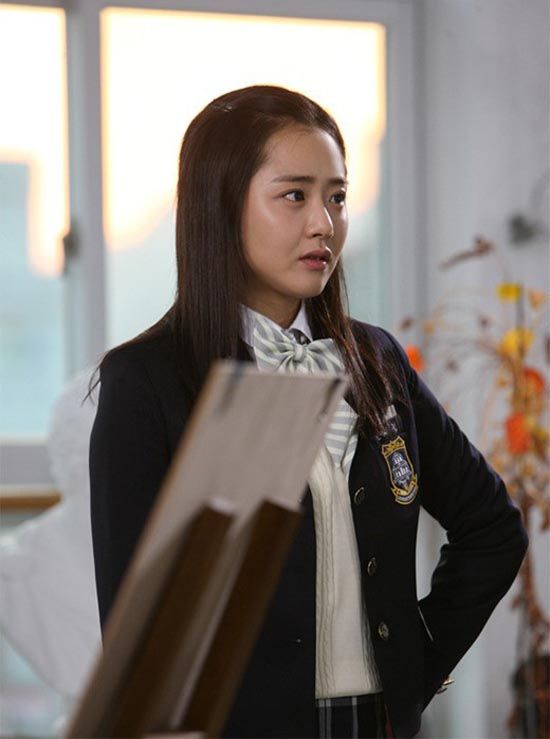 Here's just a little bit more about Alice in Cheongdam-dong, which has been really stingy with promos and details, hasn't it? We've gotten a few stills here and there and a (terrible and) terribly short first teaser, but at least the second teaser actually shows us footage from the series proper, giving us a sense of the drama's light, comedic tone.
In the trailer below, we start off with more fairy-tale-like imagery as Moon Geun-young narrates about taking a trip down the rabbit hole and emerging in a strange land. Instead of Wonderland, it's Cheongdam-dong with its fashionable excess and luxe lifestyle that holds her intrigued, as well as the rich and successful businessman she fixes her sights on, Park Shi-hoo. She vows with starry eyes to succeed on this turf (she's an aspiring designer). I'm still unclear on how this all ties in to her plot to marry him, unless she equates succeed with marry. Please tell me there's a step in between that reasoning that aren't privy to.
In the clip, Park Shi-hoo gives a presentation and speaks disparagingly about his target market's obsessions with materialism, spending ridiculous amounts of money and bleeding their men dry of cash to get their shopping fix: "A pathetic lot, our women." Wow, he's a prince, isn't he? So not your mother's Cinderella tale. I hope.
The stills of Moon in her school uniform come from a flashback scene to her character's high school days. Although, as with everything about this show, we're left with just vague descriptions and no anchoring. I'm still waiting for the moment when all of this makes sense and the drama starts to feel… well, like a real drama. Right now I feel like we're being given random scraps from random synopses and left to fit the pieces together. Which also means that I can't form much of an opinion on this show yet, since I feel so cut out of the loop here. Let's just say I hope it's good, but I'm not placing any bets.
Kim Ji-suk (I Need Romance 2012) fills out the love triangle. The drama premieres on December 1, and will air as a Saturday-Sunday drama on SBS.
RELATED POSTS
Tags: Alice in Cheongdam-dong, Moon Geun-young, Park Shi-hoo