That Winter gets a slot on SBS's schedule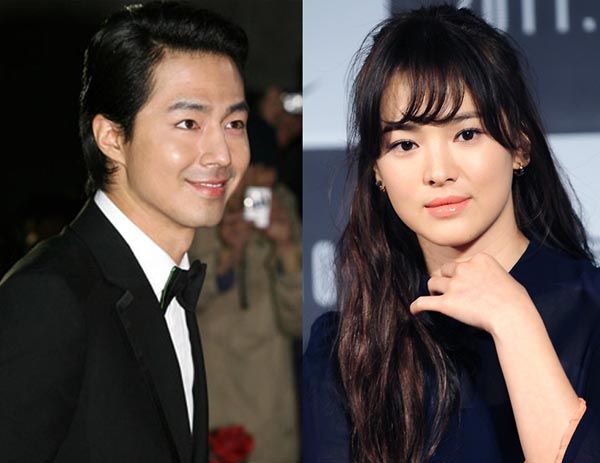 For some reason I was thinking That Winter, The Wind Blows would probably end up on cable — probably because writer Noh Hee-kyung's last drama, Padam Padam, resided there — but the romance melodrama has finally gotten on a schedule, and it's a major broadcaster. SBS will air That Winter as a Wednesday-Thursday drama beginning in February, which means it will follow The Great Seer, which is only a third of its way through its 36-hour running time.
The show, as you probably are already aware, has been a buzz project from the outset thanks to some big names attaching themselves, particularly someone like Jo In-sung who hasn't been on television in years (not since 2005), and who's making his army comeback to boot. Song Hye-gyo has been focusing on her film career in recent years, though she was on television more recently than her co-star; she worked with the same writer in her last drama, The World They Live In. Kim Bum (Padam Padam) and Jung Eun-ji (Answer Me, 1997) round out the cast.
The plot involves a painful scar from a dead first love (his), blindness (hers), a rich playboy (him), a tragedy-filled family life (her), some faked identities (he pretends to be her missing brother), some fauxcest (they fall for each other, naturally)… which all screams conventional melo. Of course, in the hands of writer Noh Hee-kyung it'll probably be far from ordinary, though I can't promise it won't be a little pretentious. (I really admire her writing skills, yet find her a pretty cold storyteller.) Still, with this cast and production team (PD Kim Kyu-tae is also back from Padam Padam), this looks like a can't-miss drama.
Keep your eyes peeled for February 2013.
Via Herald
RELATED POSTS
Tags: Jo In-sung, Noh Hee-kyung, Song Hye-gyo