Touring the set of School 2013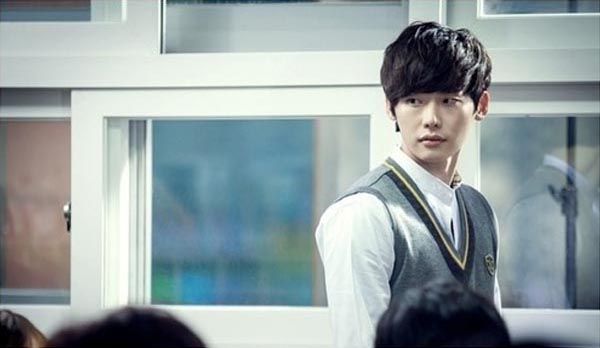 We've got a bunch more stills of the cast of School 2013, some from the show proper and some that peek behind the scenes, along with a relationship chart that lays out all the future connections.
That means school uniforms galore, and a closer look at some of our leads, starting with Lee Jong-seok as the main character of the students' generation. He's an ordinary student with no big goals for the future apart from graduating, who works as an errand boy at night and just plods through his daily life.
But somehow, unexpected events pop up in his life—which happen to coincide with the arrival of a transfer student—and things start to get complicated. I love Lee Jong-seok, and I think he's got a great shot at making this character relatable and heartfelt, much as he did in High Kick 3.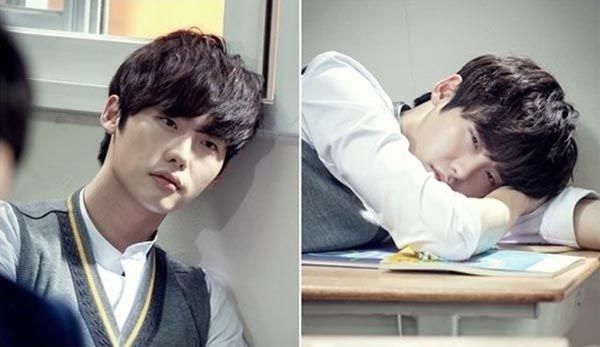 Kim Woo-bin (below) is that new transfer student, taking on the familiar role of a rebellious student. The reason for his behavior will be more apparent to us than the other characters, I suspect, because he was made to give up his dream and come to this school. Based on the relationship chart below, he has an antagonistic relationship with Lee Jong-seok, but I'm anticipating that they'll wind up better friends than enemies. (Crosses fingers madly. I need some rivals-overcome-boundaries-and-bond-as-bros action up in here.)
It's a character Kim Woo-bin is in danger of being typecast for—he already has White Christmas and A Gentleman's Dignity under his belt—but I can see how he's perfect for that characterization. And at 23 years old, this is probably the last of his high school roles anyway.
A few more familiar faces crop up on the student part of the relationship chart, with Kwak Jung-wook rejoining with Kim Woo-bin; he was also in White Christmas, though perhaps you recall him better as Maro in Shut Up: Flower Boy Band, the logical nerd friend in the rival band Strawberry Fields. In School 2013, he'll clash with Kim Woo-bin.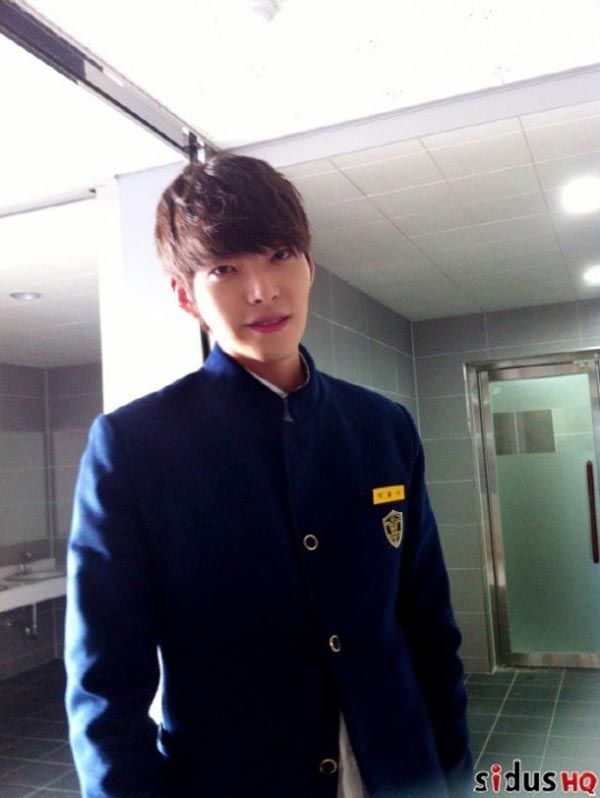 Also on the student roster is another 23-year-old (it's a 1989-er party), Choi Chang-yub, who was most recently in Faith. I can barely recognize him, but I'm pretty sure he was one of the Suribang boys. In any case, he'll be buddies with Lee Jong-seok.
Then there's Jang Nara in the teachers' generation, although these stills have her wearing her high school uniform in what must be a flashback. My main question is, where does she hide her secretly aging portrait, or maybe the vials of unicorn blood she's drinking to look so young? She's 31, but looks just at home playing the student. It's just not fair.
In the chart, her character is listed as clashing with Daniel Choi, playing another teacher, which I just love. Because they're going to end up falling for each other, right? You can't cast them, set them up to bicker, and then NOT make 'em fall for each other, can you?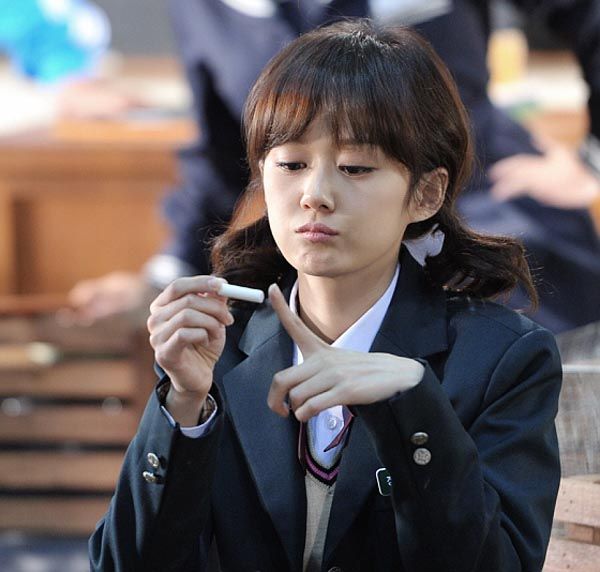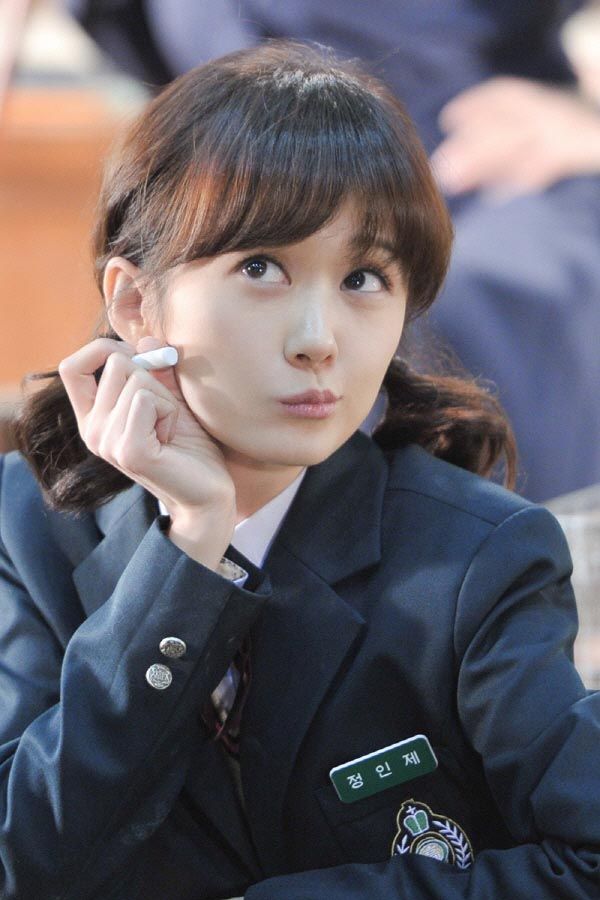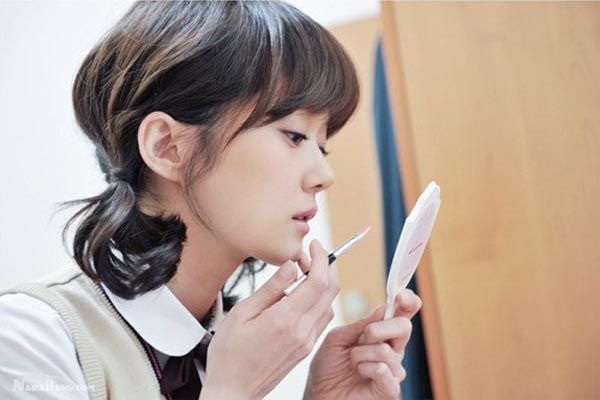 Also playing students are two girls with idol backgrounds: From 5dolls and T-ara, respectively, are Ryu Hyo-young and Dani, who play tour guides in the set of photos below, showing us around the set of the drama in between shoots.
Dani isn't shown on the chart and her tag bears her real name so she must be a pretty minor character, but Hyo-young has a spot and a character name, Kang-joo. Hyo-young sports a different look from her idol image, going short with the hair and light on the makeup to match her easygoing, tomboyish role. She's listed as friend to both Lee Jong-seok and Park Se-young; those two friends have a loveline going, and so far in the student generation theirs is the only one listed. But being that we've got rivals and egos and hormones galore, I'm expecting a few more complications to crop up in the show.
School 2013 is gearing up for its premiere, which will follow Oohlala Spouses on Mondays and Tuesdays. Its first episode airs December 3.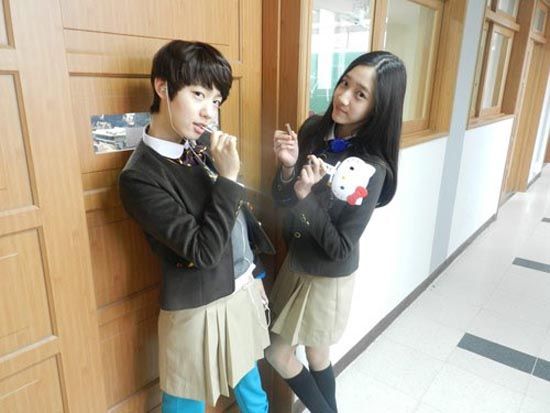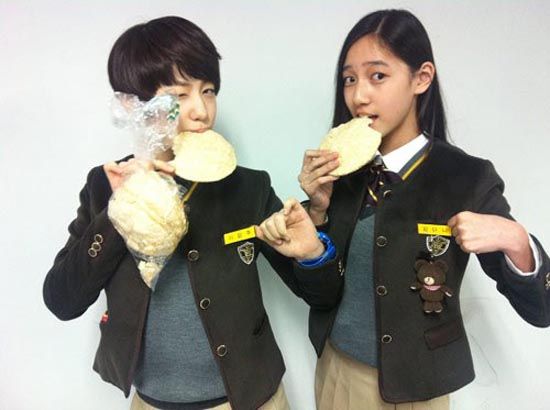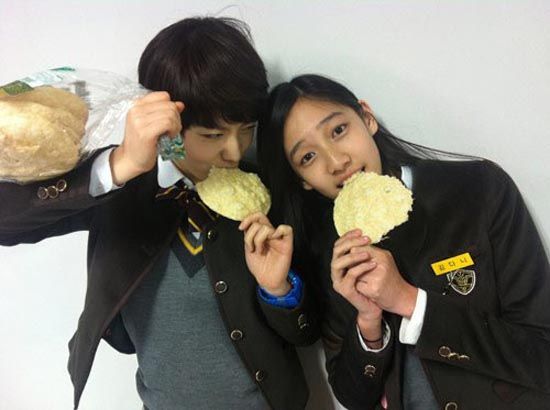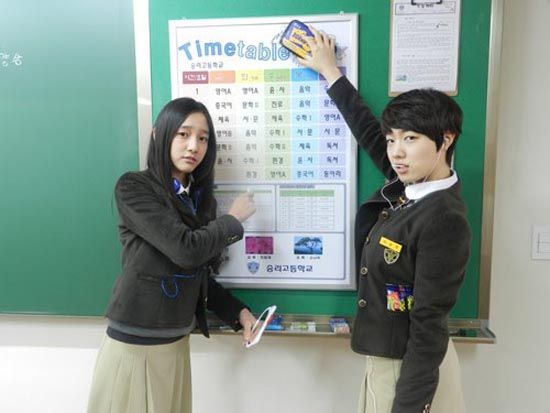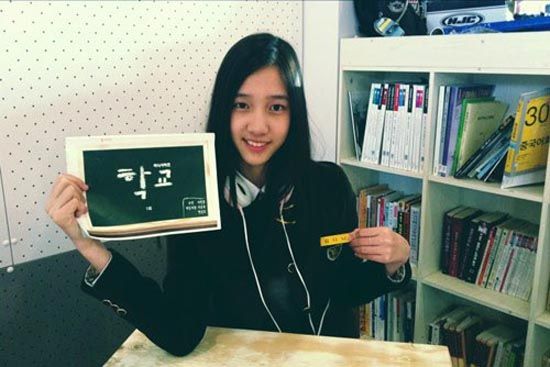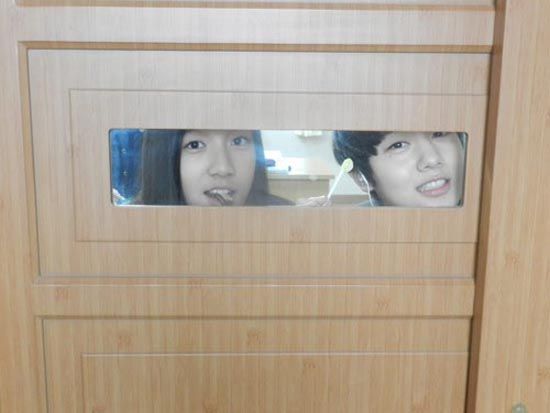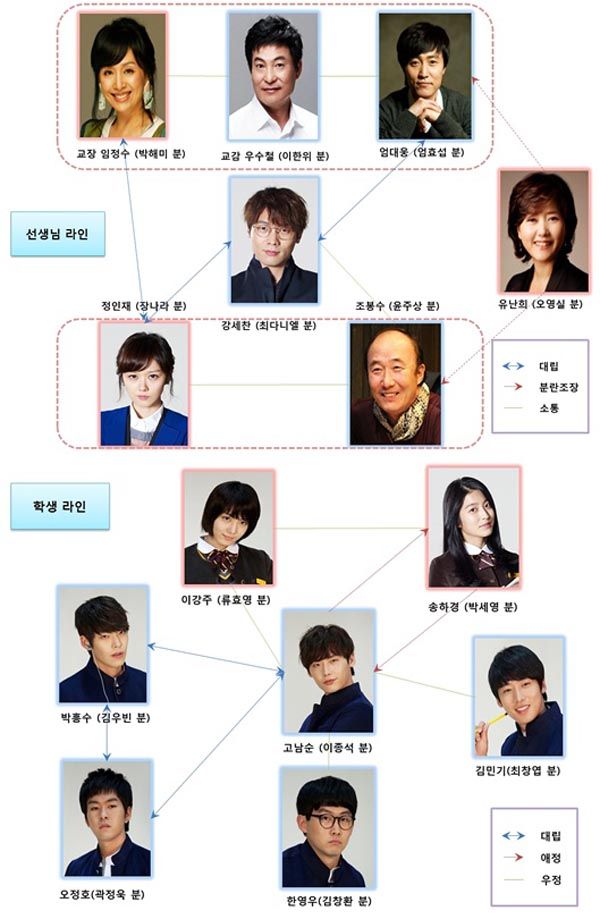 Via Newsen, Osen, Chosun, Newsen
RELATED POSTS
Tags: Jang Nara, Kim Woo-bin, Lee Jong-seok, School 2013