City Conquest passed over for upcoming broadcast season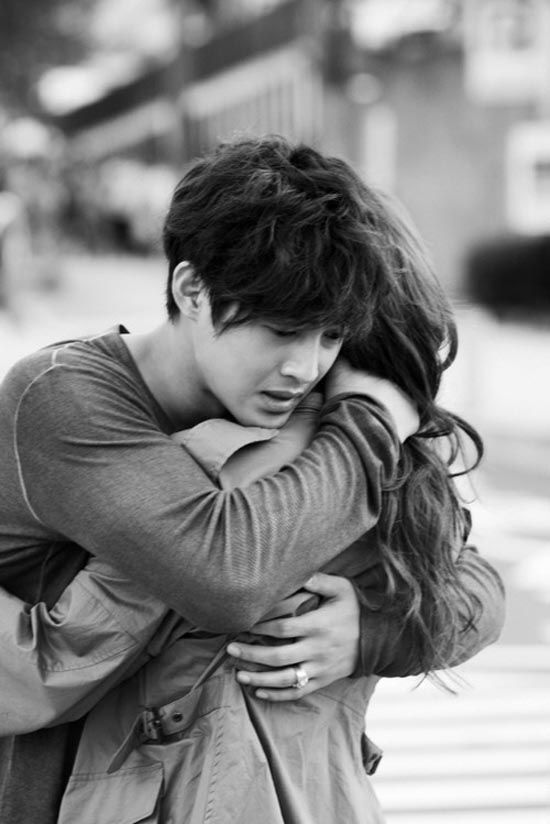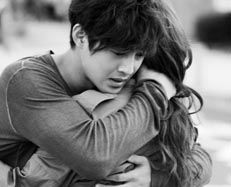 javabeans: Uh-oh. Looks like City Conquest isn't heading for prime time anytime soon, although it remains unclear just HOW troubled its path is. Some reports are saying that the production is continuing to negotiate with KBS, and others say plans have "fallen through."
girlfriday: It's not lookin' good. Apparently it was in contention for the slot after current Monday-Tuesday drama School 2013, but KBS says that's a no-go. So… are they passing on the drama entirely? Or is it just not ready yet?
javabeans: What it sounds like to me—which is me reading between lines, so everybody get that salt shaker ready—is that KBS passed on City Conqeust in favor of that Yi Soon-shin drama, which got the January slot, and the producers are in damage-control mode by saying, "It's not final yet! Don't give up on us!"
girlfriday: It's actually been so long and they've been passed up for broadcast so many times that now I'm on the opposite end, wondering, "Are you still going?"
javabeans: I know, right? At what point do you cut your losses? Or do you do the thing all (inexplicable) drama characters do and press on blindly, insisting, "I've come this far, I can't turn back"?
girlfriday: It's what Anthony would do.
javabeans: But Anthony would make sure the drama didn't suck, and I have no such assurance about this one. They've actually stopped filming—not ended filming, as I would have thought, but halted production—to change writers and modify their plot, and now the shoots have stretched on for so long that the actors' schedules are conflicting.
girlfriday: Eep. The fact that they're already doing that mid-production just to get on the air, not even getting into the potential crazy changes that can happen during live shoots, oy.
javabeans: It's like, c'mon dramaland, you can live-shoot or you can pre-produce, but you sure as heck can't do both. The production CEO said that they haven't even submitted the project to MBC or SBS for consideration, thinking KBS would do it. Why would you do that? Um.
girlfriday: Well that's just dumb. If you've been rejected, it's time to cast your net wider. Other fishes in the sea and all that.
javabeans: Maybe the producer seduced girlfriends or backstabbed the other station CEOs, which is why he's put all his eggs in the SBC um, I mean KBS basket.
girlfriday: Okay, not EVERYTHING that happens in King of Dramas is real life.
javabeans: How do you know? YOU DON'T KNOW. I say it's much likelier it has than not. Maybe not all by the same guy, perhaps.
girlfriday: Or maybe the drama is a hot mess?
javabeans: Are we going to see it aired on some random cable channel, cut up into twenty-minute installments, and aired as a daily sitcom now?
girlfriday: Honestly, Full House Take 2 was the first thing I thought of when I saw this drama's headlines pop up again.
javabeans: By all accounts Full House Take 2 is doing well in Japan… and City Conquest was licensed for some huge fee for overseas viewing… but in both cases this is about as close to direct-to-DVD as you get.
girlfriday: On the one hand, I wish more pre-produced dramas would make it.
javabeans: In theory, I agree. In practice, Paradise Ranch, Terroir, Road No. 1…
girlfriday: I know. That's the other hand. The other hand is, I like good dramas, and right now, broadcasters giving prime time slots is kinda the basic barometer for that.
javabeans: Right. Getting a timeslot isn't a guarantee of a good show. And yet it's a gatekeeper of sorts—so if you can't get on the air at all, then is there a reason? Yes yes, I'm sure there's tons of politicking and backdoor dealing going on—I watch dramas, I KNOW—but at the end of the day if you're a drama that keeps getting rejected… well, let's just say it's not me, it's you.
girlfriday: *pats drama on back, repeats story about fishes in the sea*
javabeans: *except in this case there are three fishes, and they're mean. with a dozen littler satelitte fishies swimmin' around.*
girlfriday: *er, I think this metaphor is getting away from you.*
javabeans: *like this drama from dramaland?*
girlfriday: *way to bring it back around*
RELATED POSTS