Drama awards preemptions for King and School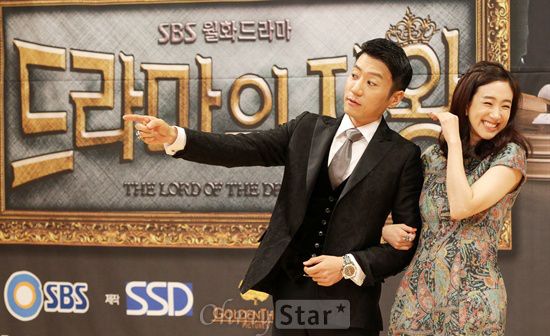 Bad news for addicts: our Monday-Tuesday drama dosage will be greatly reduced next week, due to the end-of-year awards ceremonies scheduled to air in their time slots. Monday December 31 is the day for both KBS and SBS Drama Awards, and well, you can't really air dramas while you're trying to award dramas, can you? So sadly that means both King of Dramas and School 2013 will be skipping their Monday broadcasts, and will resume on Tuesday, January 1.
King of Dramas, because of its extension, will still have one episode left to air the following week, and has decided to add a special to end on an even count. So Episode 18 airs January 7, the special on January 8, and then its follow-up drama, Yawang, will premiere Monday January 14.
School 2013 hasn't announced any plans to either extend or reduce their episode count, but they have time to figure that out since it's still early on in the series. Preemptions are never a good thing for ratings momentum, but when you're live-shooting dramas during the holiday season, sometimes a break is a godsend. Hopefully both shows get some much-needed sleep for cast and crew, and will return to their respective awesomeness by the new year.
Here, have some mind-blowing, character-breaking cuteness from the set of School to tide you over:
Via Newsen
RELATED POSTS
Tags: King of Dramas, School 2013