Election week results in TV preemptions
So South Korea is electing a new president this week (tomorrow, in fact), and to make this all about us-us-US!, this means our drama viewing schedule will be facing some delays and preemptions.
I know, I know, your heart can't take the suspense and you can't possibly make it with only one episode a week, but put down the drama crack pipe and just think how much better we have it with this addiction than, say, less fortunate folks in more Western parts who only ever get one episode a week anyway. And with months off and dumb season-end cliffhangers and sometimes (sob) unforeseen cancellations. Okay, we've got that last one too.
Some shows have already been preempted in recent days for presidential debate coverage, which you may have noticed if you follow variety shows or weekend dramas and couldn't find your fix. Among those that were preempted over the last weekend are Childless Good Fortune, Rascal Sons, and Shinhwa Broadcast, while May Queen got pushed back and aired in a later timeslot.
Wednesday the 19th is the big day, and many shows will be off the air that evening—most of SBS's primary lineup and part of MBC's—including I Miss You and The Great Seer. Also preempted are daily drama Birth of a Family, variety shows Radio Star and Entertainment Tonight, and current events program Jjak. On the other hand, KBS will broadcast Jeon Woo-chi as normal.
Both I Miss You and The Great Seer will resume with regular broadcasts on Thursday, December 20, but with only one episode (no doubling up to make up for the lost airdate). I wonder what that means for their futures; will they have a catch-up day where they air that extra episode, or will both shows be given an extra one to round out their airing schedules? I'm thinking it's more likely I Miss You will get an extension with its solid ratings, though it's less clear for The Great Seer which is lagging in third place.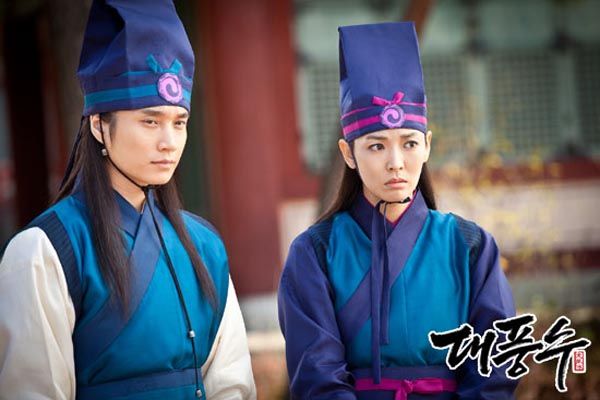 RELATED POSTS
Tags: I Miss You