Filming shuts down on My Daughter Seo-young (pay your actors!)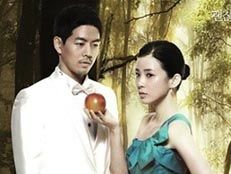 javabeans: Damn the union shut down weekend high-flyer My Daughter Seo-young too, for not paying up. (By the way, my mom reaaaally wants me to watch that. Apparently it's good, as far as weekend family dramas go? And yet, there's the whole "weekend family drama" thing to keep me at arm's length.)
girlfriday: First The Great Seer, now them? Are they not paying actors either?
javabeans: Yup. Different broadcaster (KBS this time), same situation. On December 3, the union had originally given the production until December 10 to pay up back wages, or face nullified contracts. Guess that didn't happen, because on the 18th they forced a shutdown of a shoot at a Cheonho-dong wedding hall. Saddest fake wedding ever.
girlfriday: I hope it gets them somewhere. At least shutting down a drama during live shoots sends a clear message. It's the one real bit of leverage they have.
javabeans: Especially one that's doing such high ratings, hitting 30%. Lights a fire under KBS's ass, that's for sure. Cannot lose cash cow now! Although it's really too bad the entertainment unions are so weak as a whole.
girlfriday: It's kind of amazing that a system with so much output can still be so slapdash. How often do we hear about dramas not paying?
javabeans: It's totally the outside producer system that's the weak link. You can technically be a prodco with one employee and one drama now, so if you get shafted by a financier or have no income, you have no money for actor fees. Damn yakuza investors.
girlfriday: I know right? Somebody somewhere is losing a hand.
javabeans: Sounds like they tried to be lenient this time, saying that they negotiated because they knew the production company was facing difficulties. But since the production company reneged on their promise and there are "many serious problems" involved, the union chair said, "We cannot proceed with filming on My Daughter Seo-young, which does not honor collective agreements. We are prepared to force a missed broadcast if problems are not solved and acting wages not paid by the time promised." Can't really argue with that.
girlfriday: Yeah, people who don't pay their workers don't really have a leg to stand on.
javabeans: One less thing to break when you can't pay up.
girlfriday: *quickly returns that sweater I "borrowed" before I lose an eye*
RELATED POSTS