Jin Gu offered new drama Ad Genius Lee Tae-baek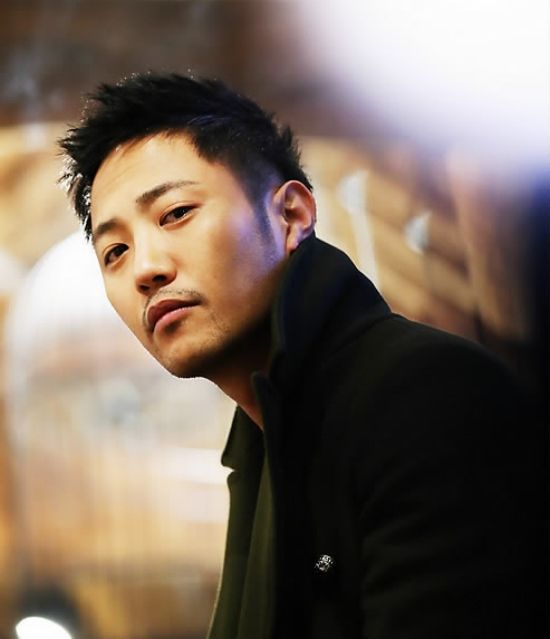 New drama alert! We've finally got the next KBS Monday-Tuesday drama on the roll call: Ad Genius Lee Tae-baek is the series slated to follow School 2013 and has begun casting rounds. I'd sing the song about how that's cutting it awfully close, but such is the way in dramaland. The offer is out to Jin Gu (26 Years, Moby Dick) to star, and though mixed reports say that Lee Jia (Me Too, Flower!, Athena) is up to co-star, her camp says she turned down the role. So it looks like the field is wide open for his leading lady.
The 16-episode drama will be a success story about a man (named Lee Tae-baek, of course) who's got nothing to his name but a high school diploma and a gift for drawing. He comes up to Seoul from the countryside and starts out as the guy who hands out ads in the street, wearing those sandwich boards, and eventually he'll fight his way to become an ad man in the other way, as a hit genius ad executive. It'll be an uplifting story of a hardworking young man who starts out as a hopeless loser, and ends up as the best ad man in the biz.
I just hope it actually is an uplifting success story about a bright, hardworking underdog. Because so many (So. Many.) dramas SAY that's what they're about, but then you get to Fashion King and Bachelor's Vegetable Store and the like, and you find out the painful way that that's not what they're about at all. Drama trickery is what that is.
Jin Gu is having a great run lately with the success of his latest movie 26 Years, and though he hasn't done a drama in a while, a headlining role is definitely the way you want to come back. The drama will be helmed by PD Park Ki-ho, who has worked as secondary directors on You Who Rolled In Unexpectedly, Runaway Plan B, and Merchant Kim Man-deok.
Ad Genius Lee Tae-baek is set to premiere February 4 on KBS.
RELATED POSTS
Tags: Jin Gu