Joo-won shoots (hur hur) for Level 7 Civil Servant
Now THIS is more like it. The first shoots for Level 7 Civil Servant, MBC's upcoming spy-action rom-com, were a little (and I don't mean this negatively)… ordinary for the premise. By which I mean, you didn't really get "spy" or "action" or "rom-com" from them.
Here, though, series star Joo-won transforms into the secret agent identity that he'll spend some time trying to conceal from his co-star and love interest Choi Kang-hee. Who also happens to be a secret agent. I know, what are the chances? (In dramaland, 99%.)
Joo-won's played a cop/detective/gun-toter in a bunch of roles so far (Gaksital, Ojakkyo Brothers, Special Investigative Unit), but what can you say, the man knows how to wield a gun. Or should I say man-boy, because he's looking adorably young and rosy-cheeked in these stills, where he's portraying the "comic and mischievous" hero Gil-ro. In addition to shooting, Gil-ro can also add hand-to-hand combat skills and car-racing to his list of abilities. And noona-killing, and melting hearts.
Level 7 Civil Servant follows melodrama I Miss You and premieres in January. Aw, that's probably a good thing, so he won't have to go head-to-head (for very long) against his hyung and castmate Cha Tae-hyun's drama Jeon Woo-chi, which is also a Wednesday-Thursday show. Because that just might have ended in tension and tears on the 1N2D set. Okay, maybe not actual tension, but food-stealing and name-calling, definitely.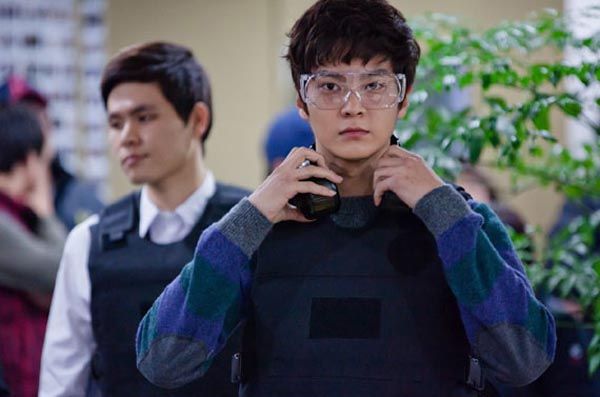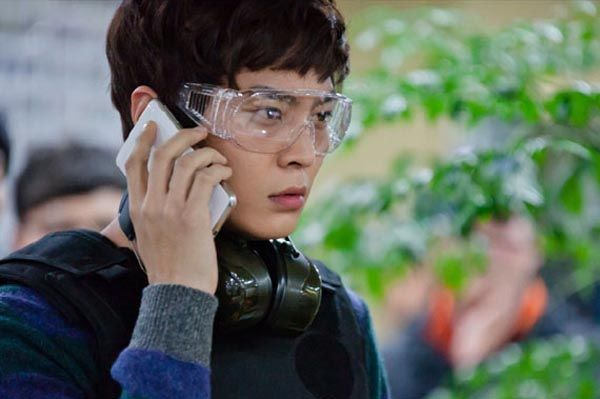 Via News1
RELATED POSTS
Tags: Joo-won, Level 7 Civil Servant