King of Dramas confirms extension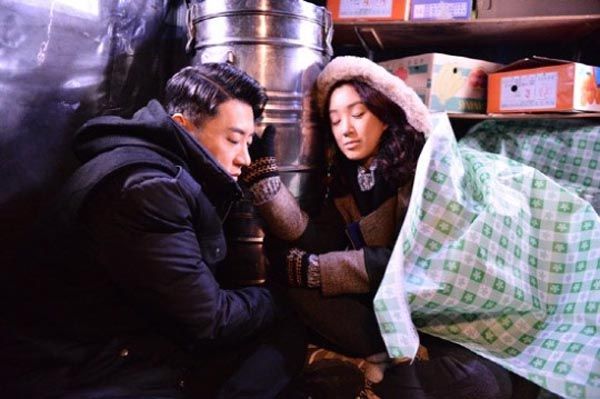 Finally! I've been waiting on confirmation of the King of Dramas extension ever since SBS suggested that it was likely to happen, but things were oddly quiet over the past couple weeks. The silence was particularly noticeable because its successor drama Yawang has been swinging into production mode, and all reports were keeping its premiere date carefully vague. My suspicious brain thought suspiciously that it must be because the extension was up in the air.
So I presume SBS was trying to hammer out the exact number of episodes by which to extend King of Dramas. After suggesting that they wanted four more, they have instead settled upon two. Thanks be! If we must have an extension, the smaller the better, I say. This means that the show, which was originally going to have 16 episodes, will now end with 18.
I'm still half-convinced that this extension is more about Yawang than about King of Dramas, since the ratings aren't that great despite the general praise for the show. (Caveat: Those are totally just my suspicions, based on gut feeling and a reading of the facts at hand, which are admittedly incomplete.) At the very least, that production now has a little more breathing room as it awaits its January premiere.
I'd say overall, this isn't such bad news. With just one extra week and not two, I can see the show pulling out some last-minute drama-related drama and still keeping the tone brisk and light. I'd feared that a whole four additional episodes might kill momentum and diminish the fun spirit. And this is a series that's best when it's being cheeky and quick-paced, since it's not really about whether the show will succeed or our characters will prevail—because I'm pretty sure they will. It's not the kind of drama to throw a huge curveball or tragic twist in at the last minute, so an upbeat ending is, imo, a foregone conclusion. All I want is to enjoy all the time between now and then.
Via Osen
RELATED POSTS
Tags: drama production, King of Dramas