King's Dream in danger of losing lead actor, on heels of losing lead actress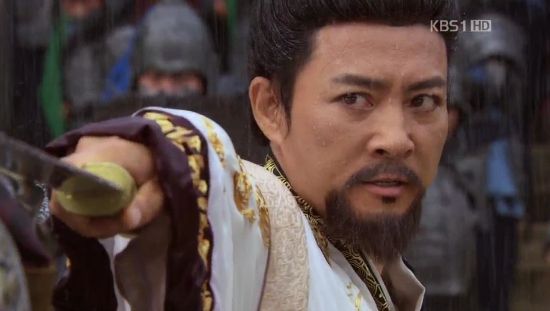 Wow. It's been a while since we've seen a drama plagued by such horrible luck, so many times over. Weekend KBS sageuk King's Dream already had to lose its lead actress Park Joo-mi after a car accident in November, and now it's ALSO about to lose its lead actor, Choi Su-jong, who suffered yet another horseback riding accident on the set.
Choi Su-jong actually had a series of accidents over the last few months while shooting the drama: a car accident in September (injuring his back), a horse-riding accident in October (where he was thrown from a horse and injured his shoulder), and then this most recent riding accident that broke bones. The crazier part is that he's been holding out and shooting the drama this whole time without getting surgery, but this last accident was severe enough to send him to the hospital.
He eventually had to get surgery on the 27th for a broken collarbone and a broken hand, as well as the previous injuries, and has been ordered to rest for two months. Choi Su-jong is reportedly trying to get the all-clear to come back to the set, which eeep — I know you're an actor's actor and dedicated and amazing, but SHOULDN'T YOU REST?
And of course the other question is, where does that leave the drama? King's Dream is barely on Episodes 25-26, out of a whopping 80 total. Very early on in the production, the original actor cast as Kim Yu-shin (Choi Jae-sung) suffered a horse-riding accident on set (Seeing a theme here?) and was replaced by Kim Yoo-seok. Following Park Joo-mi's accident, actress Hong Eun-hee replaced her as Queen Seon-deok, and now just three weeks later the production finds itself in another tailspin, and having to prepare for the fact that they might lose their lead actor too. I… wouldn't wish this plight on my worst enemy.
KBS issued a statement saying that Choi Su-jong's health comes first, and that they're awaiting the results of the surgery before deciding how to proceed. King's Dream airs on weekends on KBS.
Via Sports Seoul
RELATED POSTS