Ryu Seung-ryong gets cuddly for Vogue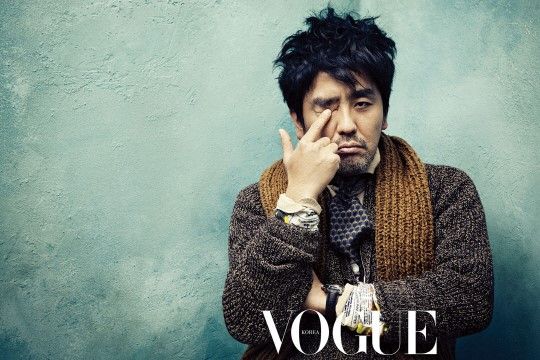 Omg. Dies from an excess of cute.
So, hot on the heels of personifying Awesomeness in his hilarious and cheeky ad for Namja Ramyun, where Ryu Seung-ryong went balls-out (snerk) being manly for Man Noodles, he's tapping into his inner teddy bear… with the help of a real teddy bear.
Could he be any cuter? Is he going to call this his girlfriend now and feed her yogurt drinks, like Ba-wool did so adorably in Flower Boy Ramyun Shop? Is there a hitherto-undiscovered link between ramyun and teddy bears and melting hearts?
Aghhhh, I can't take it. So awesome. So fluffy. So cuddly.
*runs out to buy teddy bears* *and January's Vogue issue* *and more ramyun*
Via E Daily
RELATED POSTS
Tags: photo shoots, Ryu Seung-ryong