The bickering begins on Level 7 Civil Servant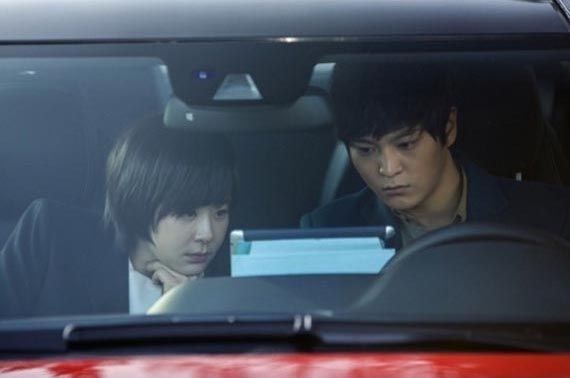 Finally we get to see our two leads together for upcoming spy rom-com Level 7 Civil Servant, and it looks like they're off to a running start on the whole antagonism-into-romance front. Er, well, at least the antagonism part.
These stills were just released though the shoot took place last week at a race course in the eastern city of Taebaek, and was the first scene together for Joo-won and Choi Kang-hee. In it, his character Gil-ro somehow ends up making a racing bet on his brand-new car, and her character Seo-won unexpectedly winds up joining him in the confusion of the moment. Judging from that kick (heh), I'd say she's not too pleased about that.
The speeding car freaks Seo-won out and she unleashes a barrage of yells and swears, mixing her standard accent with Saturi, which ought to be fun. He, on the other hand, is locked in a state of concentration as he drives at insane speeds. Joo-won hasn't acted opposite a female co-star with strong comic chops yet, so on that front I think there's a lot to look forward to. Sadly, I have to say that I hate the bowl haircut Choi Kang-hee's rocking (she looked so much better in Protect the Boss), but she does have a funny, quirky side to her acting.
No word yet on how this scenario fits into their whole secret-identity bit, but to be totally frank I don't expect this drama to have a totally airtight and sensical spy storyline anyway. I don't mean that as an insult; it's just that the rom-com ought to (hopefully) carry the show, with crackling dialogue and hilarious situations. At least that's my expectation given the screwball humor of the original movie, which was tons of fun despite the thin spy plot. It was the chemistry and humor that drove the story, peppered with cute sparring and fast action.
Level 7 Civil Servant will premiere in January, following MBC's current Wednesday-Thursday show I Miss You.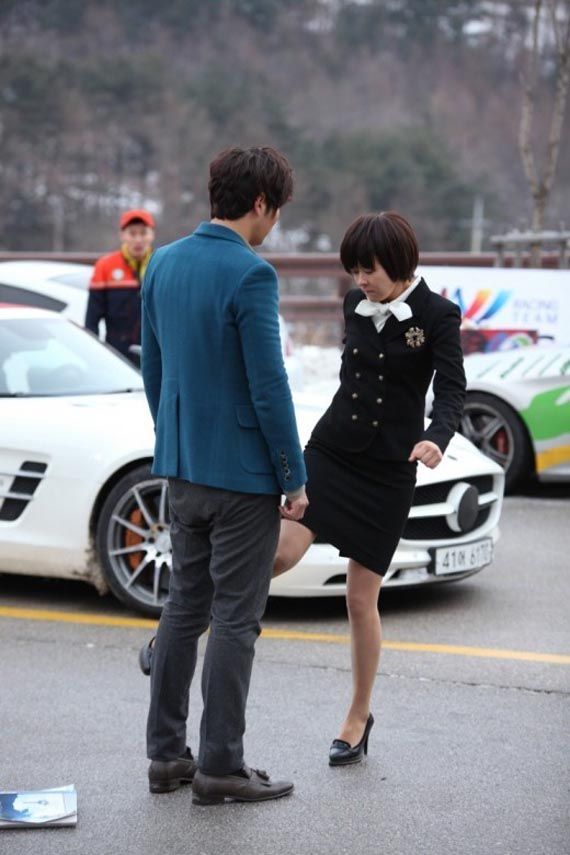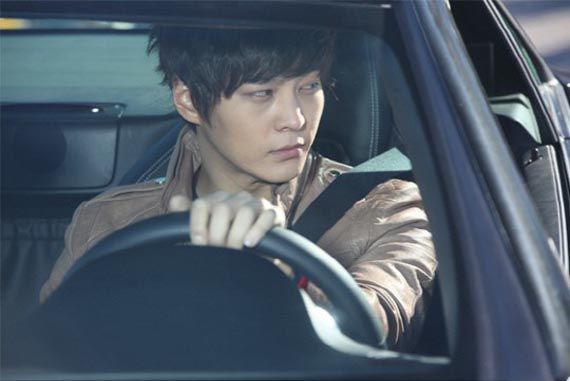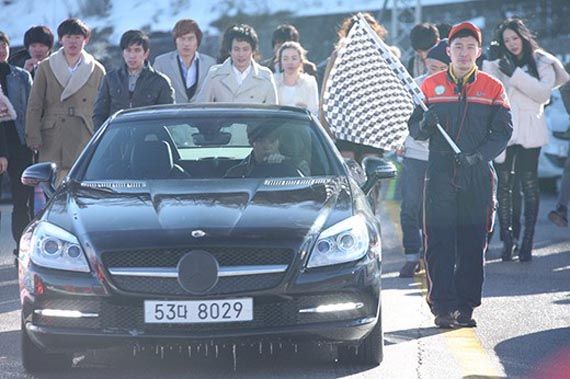 Via Star News
RELATED POSTS