Uhm Tae-woong's Level 7 Civil Servant guest appearance
javabeans: Sometimes the truest words are the most cliched. And sometimes when you've got a picture, you don't need a thousand words.
girlfriday: Yup. Uhmforce: The Action Figure. 'nuff said.
javabeans: How great is it that Tae-woong is playing Joo-won's villainous enemy in the upcoming Level 7 Civil Servant?
girlfriday: So great. So, so great.
javabeans: It's a good thing we know Joo-won can compartmentalize his acting brain from his non-acting one, otherwise he might be facing inner crisis.
girlfriday: Oh you mean like the time he cried while the hyungs were laughing during that 1N2D tear challenge? Yeah, I think he's actually a little TOO compartmentalized. Or focused, take your pick.
javabeans: I don't know if I find this awesome or hilarious (okay, it can be both): Tae-woong's secret spy character is a brilliant genius spy.
girlfriday: Pffft.
javabeans: Just as long as there's no math or ball sports involved. Otherwise my brain won't be able to compute. He's engaged in industrial espionage (so… not the James Bond kind) and is somehow involved in some revengey thing. They're not too clear on that. He's apparently a constant antagonist, but the wording just makes me think of him being a buzzing pest, not a dangerous foe.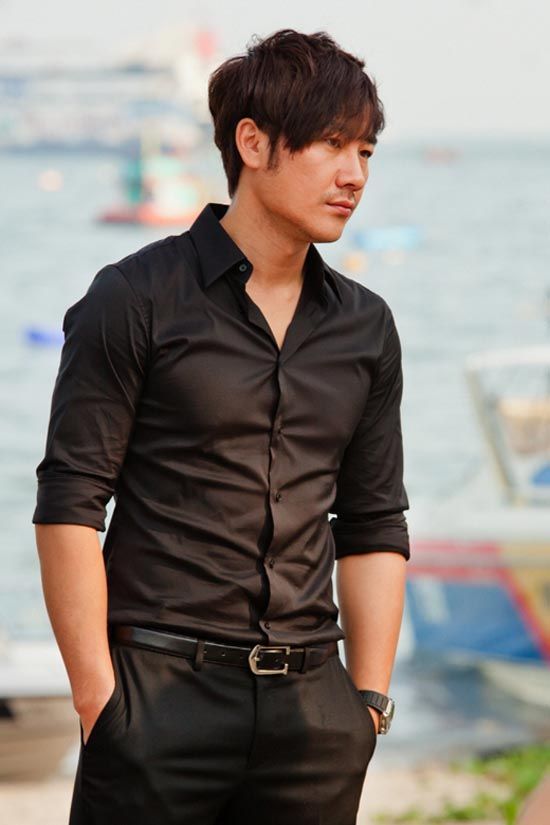 girlfriday: But I thought he was just a cameo. How's he gonna be buzzy if he's doing a quick drive-by? Maybe it's an extended one?
javabeans: As much as I'd love for him to be a constant presence, I think it is just a cameo. He's supposedly so super-secret that nobody knows his face… so will they just show a body without the head? Like in Inspector Gadget? And will he have a cat?
girlfriday: He should, if he's going to be evil. All the proper villains have cats.
javabeans: He might get out-evilled in that case.
girlfriday: Maybe they'll pull a Face/Off and say he switched faces.
javabeans: Oh, boo. Just make him a cast member already and put Joo-won's boyish adulation in constant turmoil! What, dramaland, you can't do that for us?
girlfriday: The thing is, if Uhmforce actually sticks around, he would steal hero thunder. He's already doing it with that first photo, and it's just one freaking photo.
javabeans: Then they can have a reconciliation halfway through, kiss and make up, and join the same side! I don't care which side. Just as long as they're together.
girlfriday: And hugging. There must always be hugging.
Via Segye
RELATED POSTS
Tags: conversation post, Level 7 Civil Servant, Uhm Tae-woong